George R. R. Martin (BSJ70, MSJ71)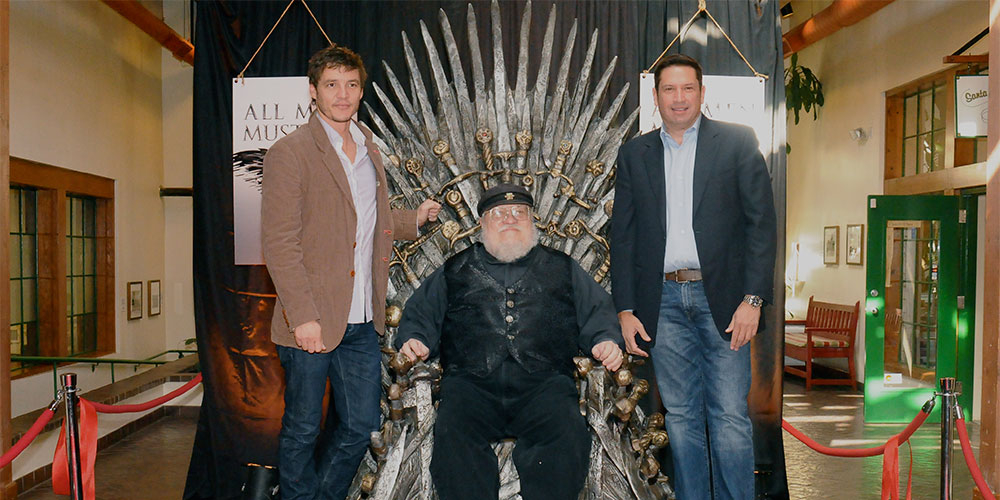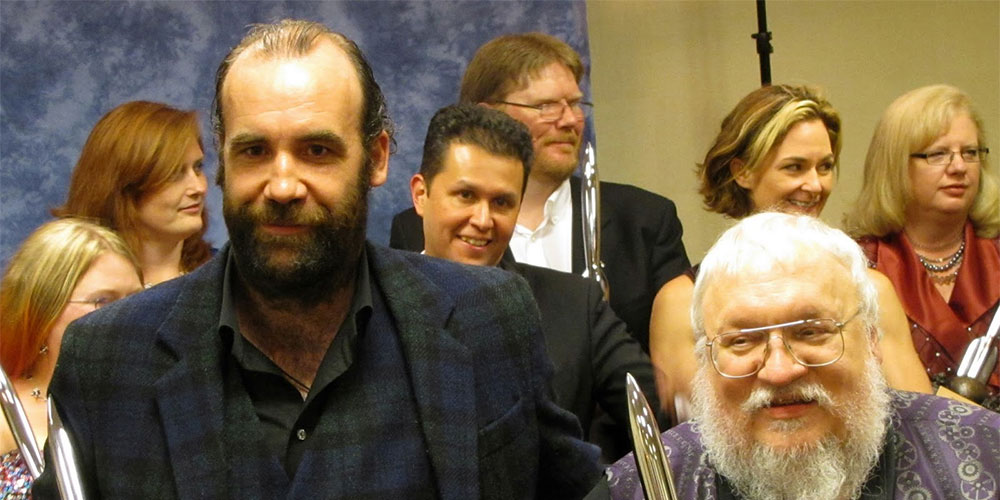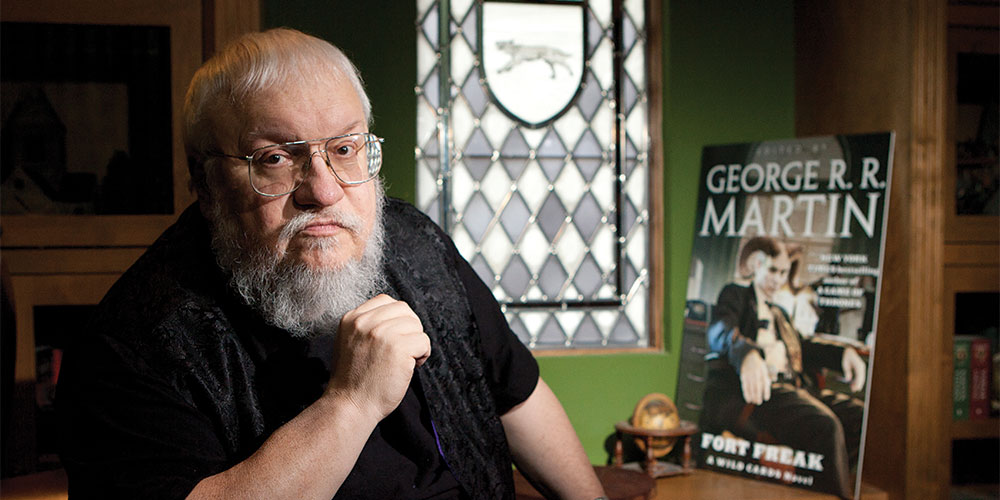 Millions of fans tune into HBO each week to watch "Game of Thrones" and briefly inhabit the fantasy world created by novelist George R. R. Martin.
His "A Song of Ice and Fire" books, an international bestselling series, have been adapted into the award-winning HBO television show. Martin is co-executive producer of the show and scripted one episode for each of the first four seasons. Now in its fifth season, the series has made Martin a household name.
Before "Game of Thrones" made him a star, Martin was well-known for his science fiction and fantasy writing and won numerous Hugo, Stoker, Nebula and World Fantasy awards. He is a regular at science fiction and comic book conventions where he meets with fans.
Born and raised in Bayonne, New Jersey, Martin earned both a bachelor's and master's degree at Medill. He published his first story in Galaxy Magazine shortly before finishing his master's degree. He credits his time at Medill with improving his writing a "great deal."
After graduation he did alternative service as a VISTA volunteer with the Cook County Legal Assistance Fund, and directed chess tournaments while writing his first novel, "Dying of the Light." He later moved to Dubuque, Iowa, and taught journalism and English and advised the student newspaper at Clark College. All the while, he kept writing science fiction and fantasy novels, novellas and short stories.
By 1979, he went full-time as a writer and moved to Santa Fe, New Mexico. In the mid-1980s, he worked in Los Angeles for a time as a scriptwriter for the revival of the "Twilight Zone" and later on the writing and production staff of CBS's "Beauty and the Beast" television series.
He returned to writing books in the mid-1990s. "A Game of Thrones," the first in the "A Song of Ice and Fire" series was published in 1996. Four more books in the series have been published, with two more forthcoming. More than 60 million copies of Martin's books have been sold worldwide and the two most recent installments of the book series spent time at the No. 1 slot on the New York Times bestsellers list.
Martin characterizes his work as combining the "wonder and imagination of the fantasy novel with the kind of hard-edge realism that characterizes the best historical fiction."
In 2005, Lev Grossman of Time called Martin "the American Tolkien."  In a 2011 review of "A Dance with Dragons," the fifth book in the series, the New York Times begged to differ: "He's much better than that."
The Los Angeles Times praised "A Dance with Dragons," saying that "Martin has captivated readers with complex story lines, fascinating characters, great dialogue, perfect pacing, and the willingness to kill off even his major characters."
In 2011, the year "Game of Thrones" first appeared on HBO, Time named him one of the "Time 100," a list of the "most influential people in the world."
Currently living in Santa Fe, Martin bought and restored the Jean Cocteau Cinema and also supports the Wild Spirit Wolf Sanctuary there. 
Read about all of our Hall of Achievement inductees here.