Jack Modzelewski (MSJ80)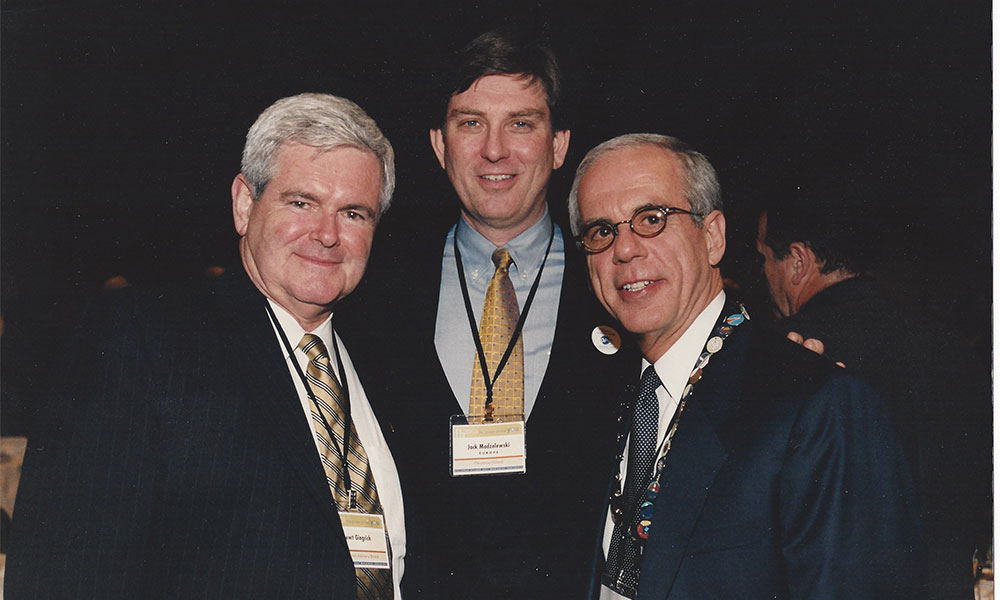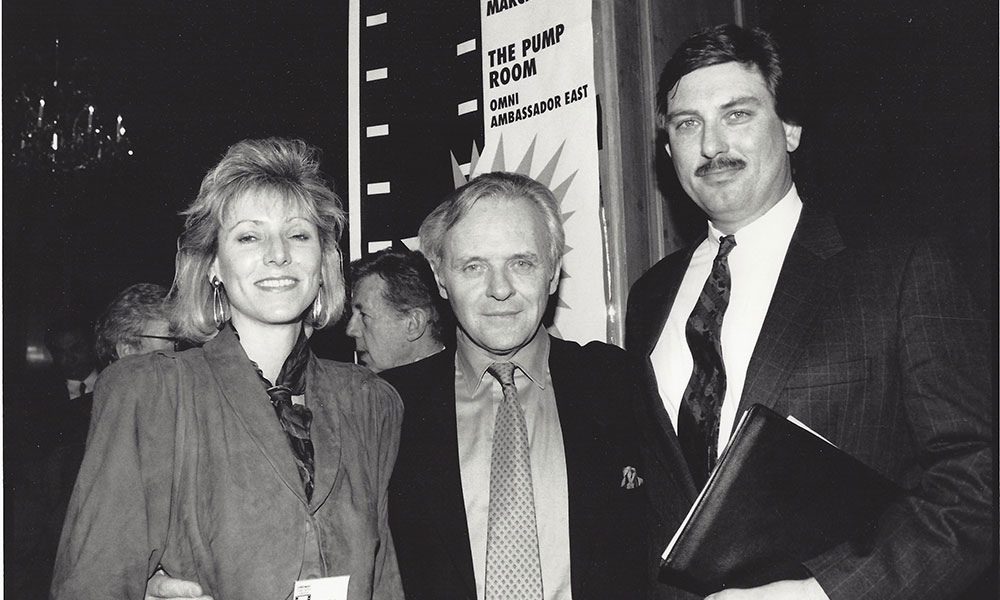 Jack Modzelewski has spent more than 30 years in public relations using the skills he learned at Medill to advocate for brands, to solve business problems and grow companies internationally.   Now as President of the Americas, he has management responsibility for the success of FleishmanHillard's operations and 1,500 employees in the U.S., Canada and Latin America.
Modzelewski started his career as an advertising account manager in New York, but he wanted to write so he came to Medill for a master's degree in journalism. He relished the chance report in the downtown Chicago and Washington bureaus, to learn journalism fundamentals from former faculty members Ben Baldwin and Elizabeth Yamashita and to intern at The (Macon, Georgia) Telegraph.
Modzelewski was a multimedia journalist before the term had been coined. After graduating from Medill, he reported on economics and city government for the Daily Southtown Economist in Chicago, was a freelance field producer for ABC 7 television news, and hosted a weekly public affairs radio show which tapped top local newsmakers as guests.  
Due to his work as a reporter, he understood media, and in 1983 a friend encouraged him to apply to Burson-Marsteller for a media relations job.
He got the job and a 30-year career in public relations was launched. 
At Burson, Modzelewski faced challenges managing the public's perception of brands like Tylenol, when news broke for a second time that their medication was tainted. He enjoyed being, "on the inside" as a public relations professional instead of on the outside looking in as a reporter, and felt he understood how to work with the media because he used to be a journalist himself. In 1986 he moved his public relations skills to GolinHarris and rose to senior vice president in two years.
Just six years into his public relations career, FleishmanHillard hired Modzelewski to open its Chicago office.
Though he was new to FleishmanHillard, he built the Chicago office client by client, employee by employee.
 "I did a lot of hiring and going out and beating the bushes for clients" Modzelewski said.
In 1999, he took on a new challenge, as the London-based President and COO of FleishmanHillard's Europe and Africa offices.
"The mission there was to expand the FH brand, open up in a few new markets, make some acquisitions. We were small and not as competitive as we should have been," Modzelewski said.
During his time abroad, Modzelewski tripled the size of the firm's operations in five years and opened 11 new offices including locations in Berlin,  Prague, Munich, Brussels, Amsterdam and Madrid.
Modzelewski has responsibility today for the company's operations in its biggest region of the world. In 2014, he was involved in achieving FleishmanHillard's largest acquisition ever, DDC Advocacy in Washington, D.C.   He also worked with a Brazilian firm to open a Sao Paolo office, FH's first in South America.  In 2014, PRWEEK named FleishmanHillard its Large Agency of the Year.
Modzelewski has attended and spoken at World Economic Forum events around the world.  He serves as a trustee of the Better Government Association and the Institute for Public Relations. He has served on Medill's Board of Advisers since 2003 and recently joined Medill's We Will campaign committee.
Read about all of our Hall of Achievement inductees here.