Justice Project work gaining wider recognition, international attention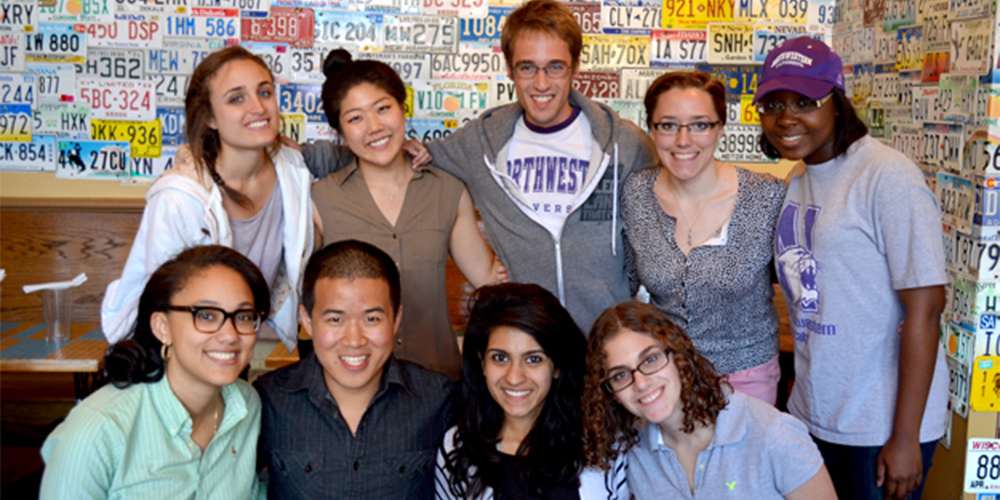 When Jennifer Del Prete was released from prison in April 2014, The Medill Justice Project (MJP) was there to see it.
A former day care worker, Del Prete had been sentenced to 20 years in jail for allegedly shaking an infant to death. MJP had investigated Del Prete's case. After serving nearly half of her 20-year prison sentence, new evidence, including some uncovered by MJP, convinced a federal judge to release her from prison on bond.
After having spent so much time incarcerated, it would be logical to assume Del Prete would leave with her family as soon as possible.
But she didn't. 
Because MJP had been investigating Del Prete's case for more than two-and-a-half years and her release was in part due to the students' findings, Del Prete made the call to postpone her release so the MJP team could be there to see her go.
"It was a special moment for the students to witness Jennifer Del Prete emerging from this prison because it showed the power of journalism. Our words can literally open prison doors," Klein said. "It's a remarkable achievement that our students uncovered revelatory information that pointed to the prisoner's innocence."
MJP was founded at Northwestern in 1999 with the goal of investigating potentially wrongful convictions. Each quarter Klein's investigative journalism class investigates a case that Klein assigns.
However, it's important to remember that the team is comprised of student journalists and not advocates.
It's this mission that drove the team to create what they now believe to be the largest publicly available database in the world on shaken-baby syndrome cases—but not without some resistance first.
"I was told by experts in this kind of work not to do it," Klein said. "They said that it was too difficult to pull off because there's no easy way to identify shaken-baby syndrome cases in the public court system."
This challenge proved to be no deterrence for the team—rather, it served as incentive.
"I believe that as journalists and as part of our mission at The Medill Justice Project we should take on things precisely because they're difficult," Klein said.
Already the team has compiled records for over 3,000 U.S. shaken-baby syndrome cases and organized each one based on the accused's gender and the location of the case.
And the database is only growing.
Recent interest from officials in Sweden has led the team to expand their investigation and begin looking at Swedish shaken-baby syndrome cases. And a small shaken-baby syndrome database is already in the works in South Africa after MJP partnered with Medill Professor Loren Ghiglione, who oversees Medill's Journalism Residency program there.
"We're always looking to expand," director of operations and research associate Amanda Westrich (BSJ11) said. "We've realized it's not just a U.S. issue, it's an international issue." 
The team's shaken-baby syndrome database is not the only project that's garnered attention. Recently, there's been a lot of interest from people around the world who want to learn more about all that the team does—and possibly set up projects of their own.  
In the past couple of years especially, Klein has been helping to make this possibility a reality. So far, he's assisted in the creation of projects at the University of Washington-Tacoma, Southwestern University and at a non-profit in Oklahoma. He's also been giving talks internationally and is planning a trip to Paris in April.
In addition, MJP has partnered with various media outlets around the country, from The Washington Post to The Lens in New Orleans to the Wisconsin State Journal to the Quad-City Times in Iowa, allowing students' work to be more widely read.
Still, MJP's hope for its students remains the same—regardless of the project's reach.
"Our primary mission is to help our students become better journalists so that they're prepared for any kind of journalism when they leave Medill," Klein said. "We want them to become comfortable using public records, tracking down elusive sources…persuading reluctant interviewees to talk to them. The hope is that they feel more confident and that they know how to handle the toughest reporting there is out there."