Sports program students network in Orlando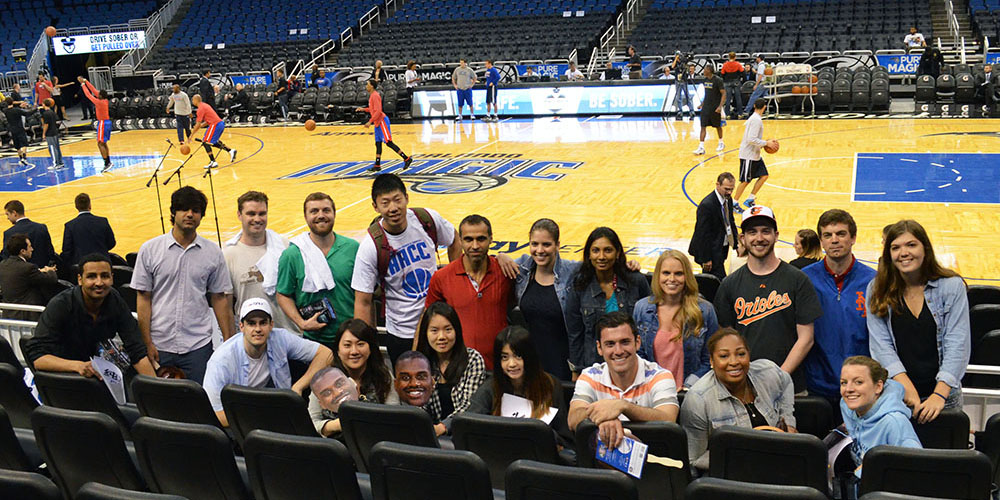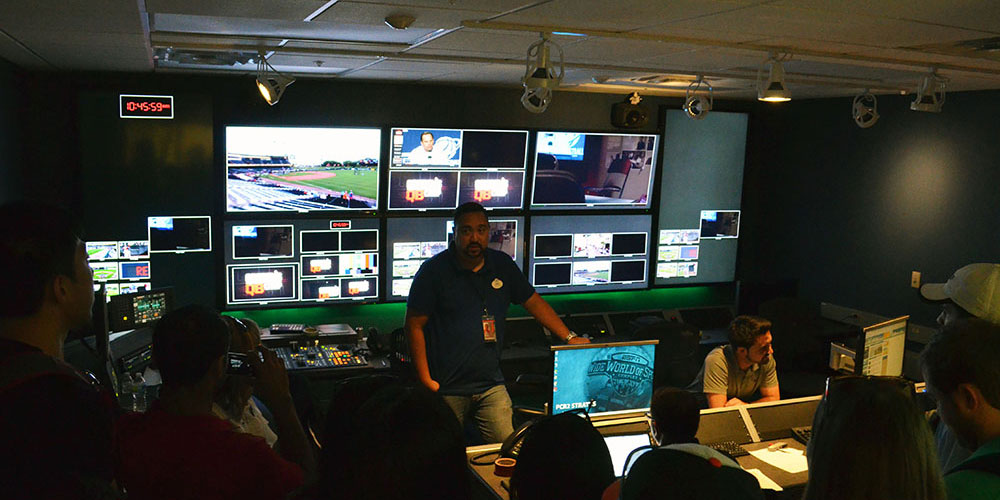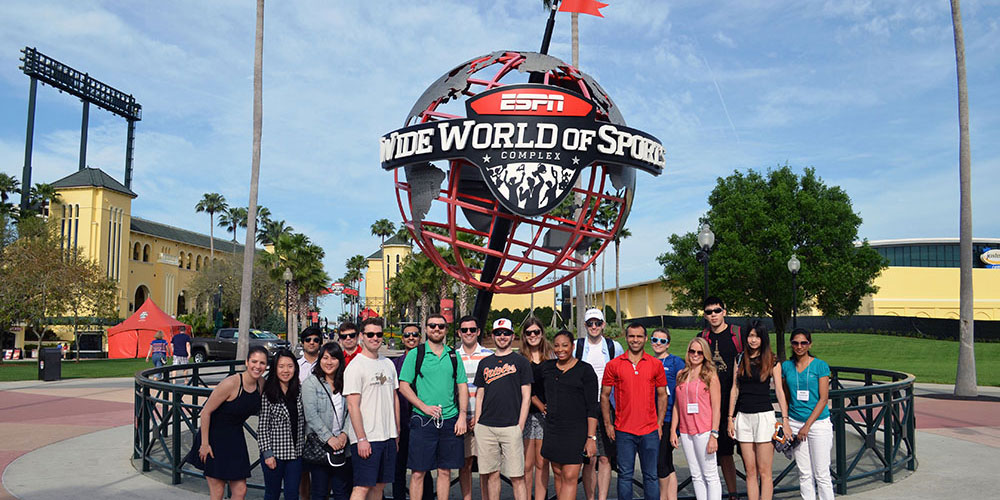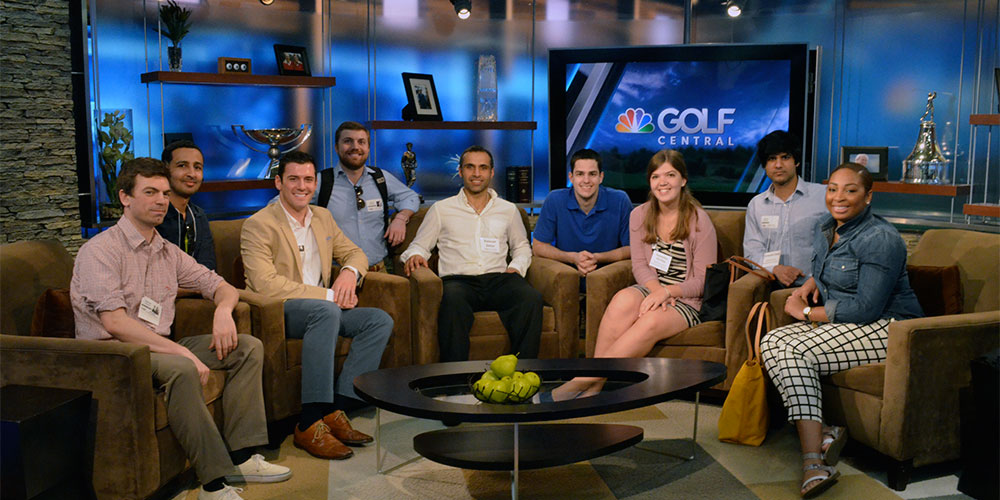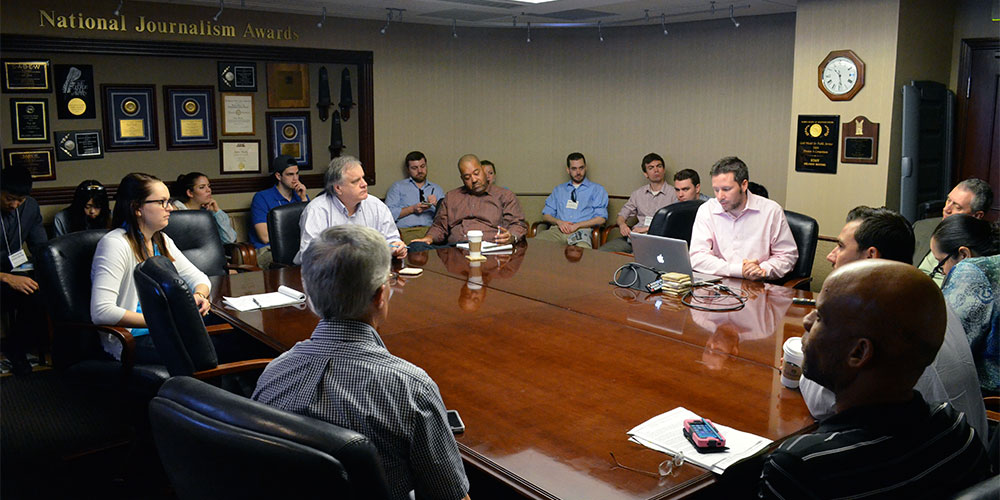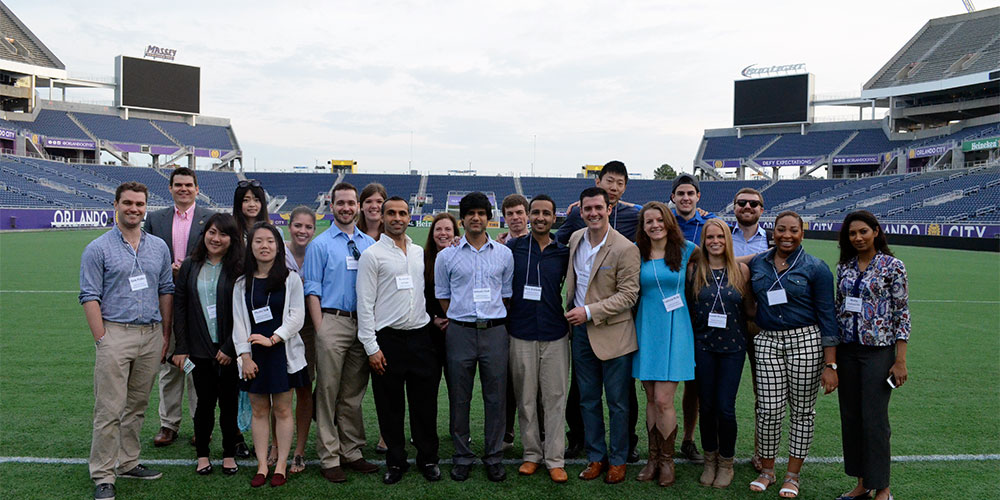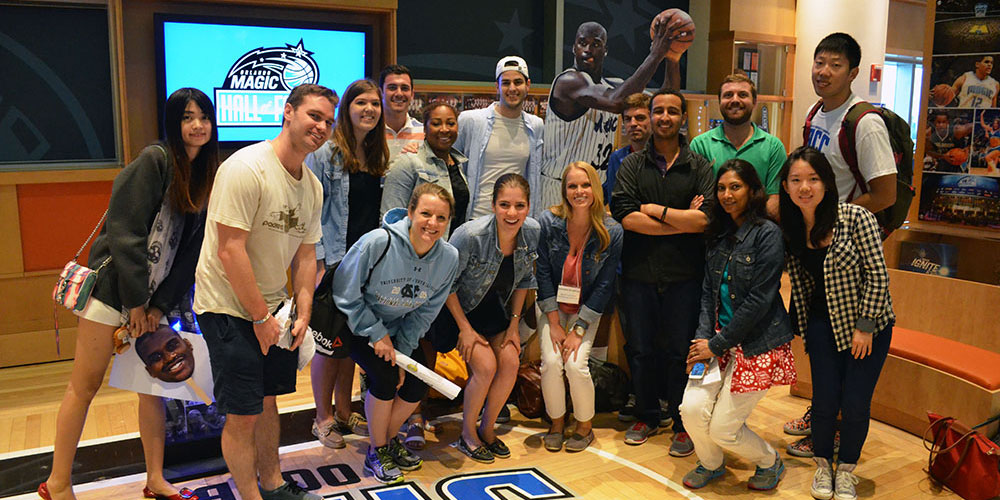 While many Northwestern students spent spring break leisurely decompressing from the stress of Winter quarter, a small cadre of Medill students used the time off to take a deeper dive into the world of sports marketing and media.
Nineteen students – 11 MSJ candidates, 7 students in the graduate IMC program and one undergraduate journalism student – spent two whirlwind days in Orlando, meeting with editors at the Orlando Sentinel and with executives at major sports entities in the area, including Florida Citrus Sports, the not-for-profit association that organizes, promotes, and manages events in the Florida Citrus Bowl Stadium. Students also had information sessions with managers and toured the facilities of Amway Stadium (home to the Orlando Magic), the Golf Channel and ESPN's Wide World of Sports. They also managed to squeeze in a spring training game between the Atlanta Braves and Boston Red Sox, as well as an NBA contest between the Magic and Detroit Pistons.
"It was a great combination of company visiting and watching sporting events," said Channing Cheng (IMC15). "I loved that. And it was all so helpful. This should be a huge thing in the future."
Students also had the opportunity to soak up the counsel of alums in the area, like Matt Repchak (BSJ05), senior director of marketing and media for Florida Citrus Sports, and Paul Tenorio (BSJ07), the Sentinel's beat writer for Orlando's new professional soccer team, the Orlando City SC.
"The trip to Orlando was incredible," said Scott Guthrie (MSJ15). "Medill arranged for us to have first-class, behind-the-scenes access everywhere we visited.  We were able to experience the daily activities of some of the world's most recognizable sports media outlets."
The excursion is exemplary of the kind of experiential learning that is the hallmark of Medill and a major component of the burgeoning Sports Journalism Program.
"Medill has the advantage of being in a great sports town, but it is also valuable to see how other locales think about sports and how other communities interact with sports media, teams and leagues," said Candy Lee, a professor at Medill who's a leader for the Sports Journalism Program and helped organize the trip.
According to Lee, the main purpose of trips like this is for students to be immersed in a sporting world outside of Chicago, while also giving them the ability to bond as a group.  "That will serve students well later as they spread out across the globe in professional roles," Lee said. "The immersion trip starts a networking process that lasts a lifetime."
Guthrie said he's not sure any other school could put together such a fantastic experience for students interested in learning more about this aspect of sports media.
"Overall, the trip helped cement my decision to pursue a career in sports media," he said. "While at the same time it produced some life-long memories."