Medill covers SABEW business journalism conference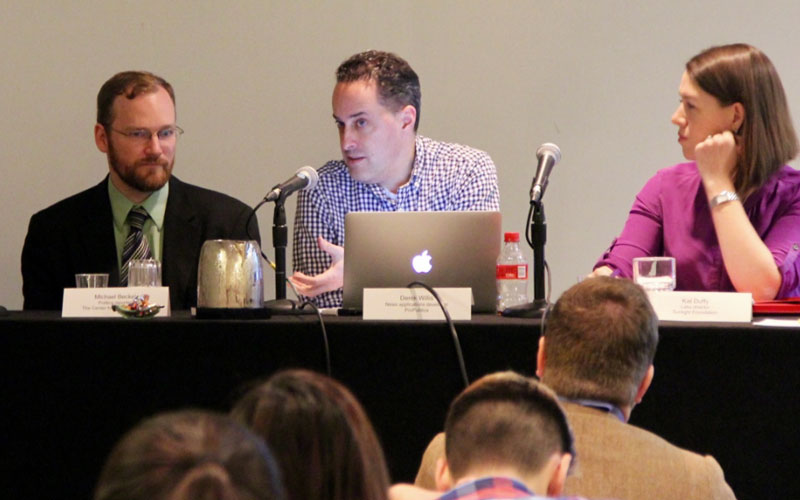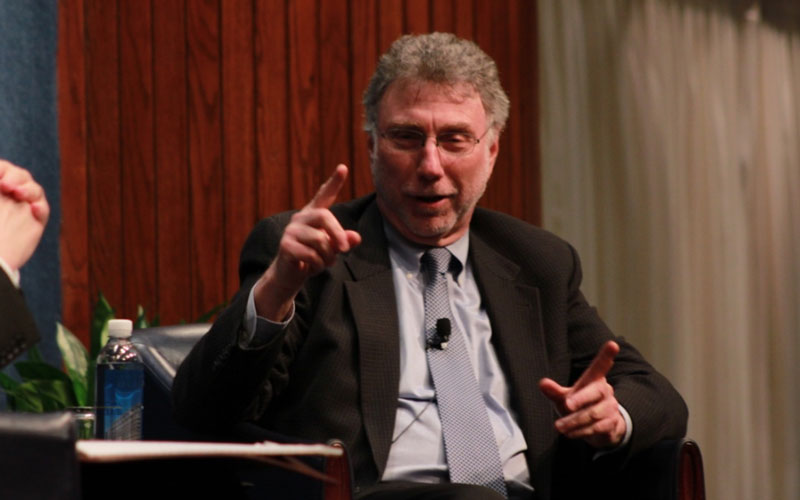 Medill sent five graduate students to an annual business journalism conference in Washington, D.C., where they networked with potential employers while learning more about business reporting from the best in the industry.
The students collaborated with peers from other schools, operating a newsroom during the Society of American Business Editors and Writers (SABEW) 2016 conference. They wrote stories, took photos and produced videos on deadline about the conference events, publishing in real time on the SABEW website.
Kat Lonsdorf (MSJ16), who's focusing on visual storytelling at Medill, produced several videos, including one about reporting on the burgeoning legal marijuana industry. Her video was published alongside a text story written by Agnel Philip, a student at Arizona State University's Walter Cronkite School of Journalism and Mass Communication.
Following a Q-and-A session with Marty Baron, executive editor of the Washington Post and former editor of The Boston Globe, Medill's Will Racke (MSJ16) wrote an article that was published with photos by ASU's Cassidy Trowbridge.
The hands-on collaboration provided good reporting practice for the students while deepening their knowledge of business trends and topics. And when they weren't reporting, they were networking.
Medill's delegation met for breakfast one morning with New York Times Business Editor and Medill alumnus Dean Murphy (BSJ80). During the conference, they also participated in a speed-networking event, meeting one-on-one with editors from major publications, including Bloomberg, Financial Times, American Banker and Bankrate.com.
Learn more about specializing in business reporting at Medill in our graduate journalism program.