Medill graduate journalism students interview 2016 presidential candidates in Iowa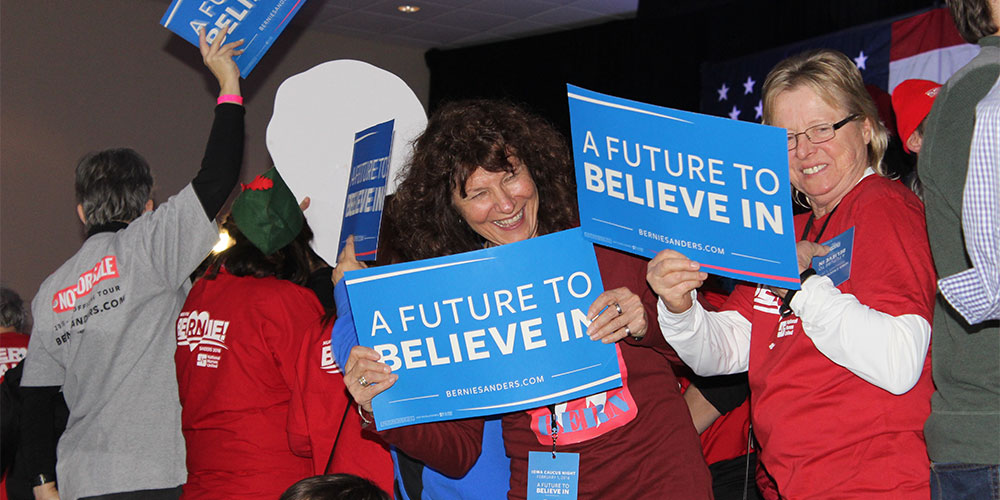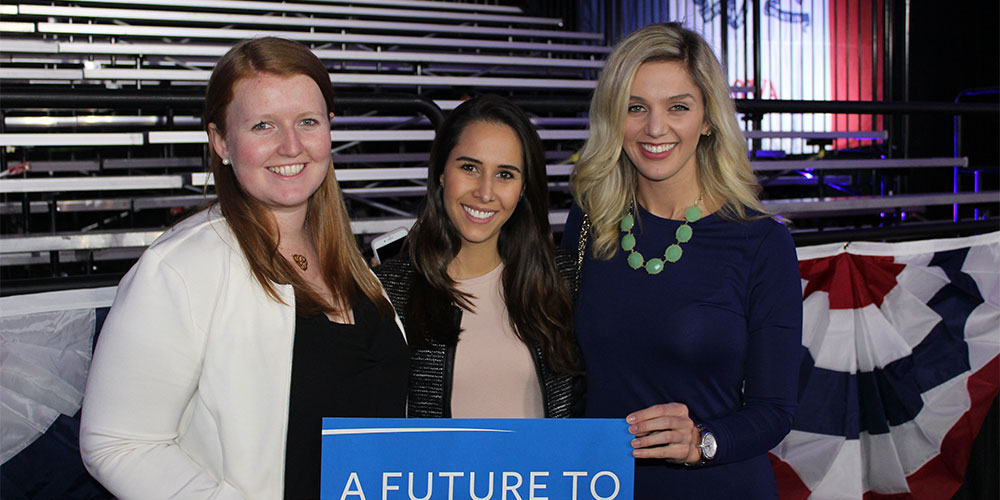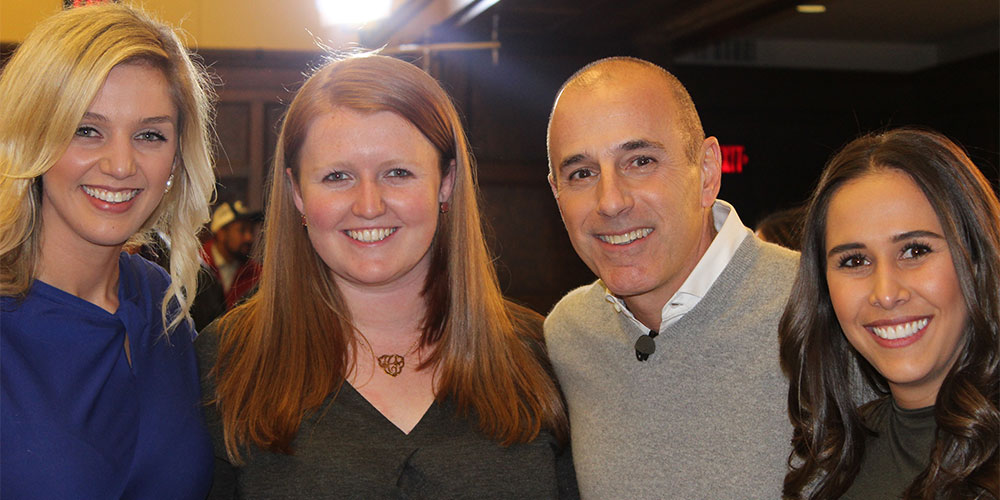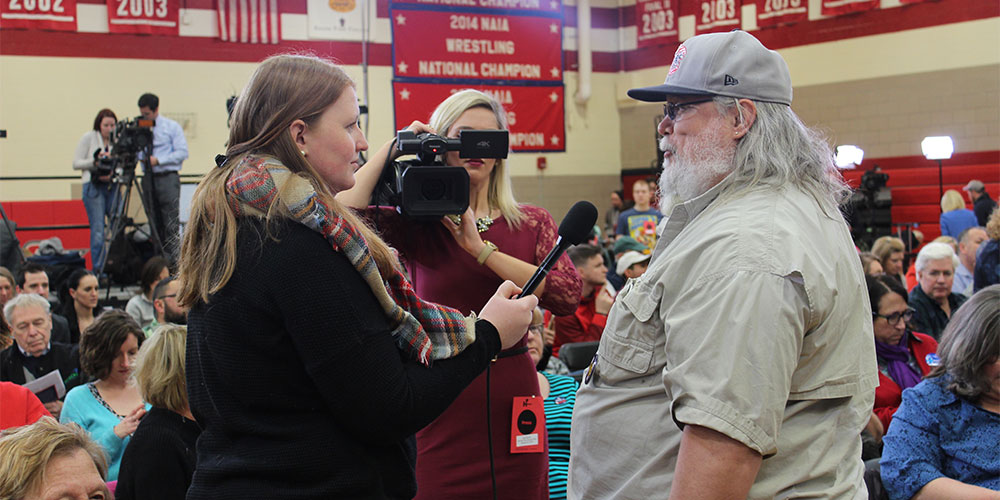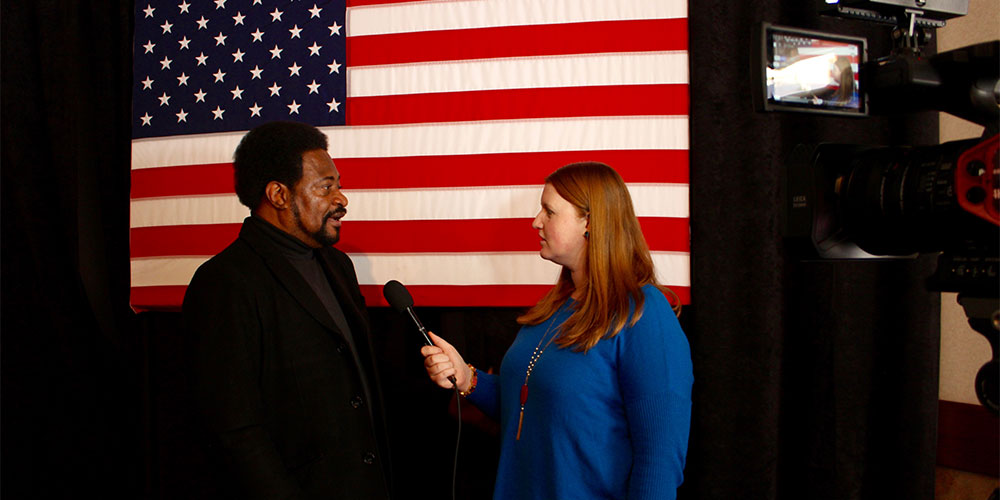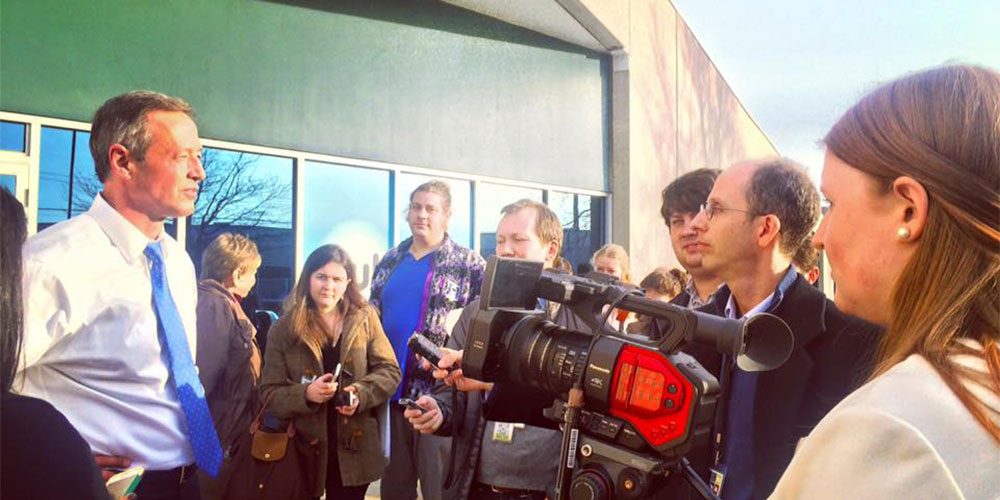 In February 2016, a group of nine of us had the privilege to travel to Des Moines and Iowa City, Iowa to cover the 2016 Iowa Caucuses. For aspiring political reporters, this experience was eye-opening and enthralling. Not only did we get to witness the first voters hit the polls for the presidential race in 2016, but we were reporting in the midst of the press corps traveling around the country following the candidates and had up close time with not just the media, but the candidates themselves.
Our team split up, with four students spending the first four days in Iowa City, where the University of Iowa is located, and the other five heading straight to the capital city of Des Moines. This way, we were able to cover a number of events scattered throughout the state and speak to different types of voters from distinct regions of the Hawkeye State. For my fellow Des Moines dwellers, we had the opportunity to focus on events going on in the state's largest city but also traveled 20 miles up the road to Ames, the home of Iowa State University, several times to hear candidates make their appeals to young students, who are highly coveted caucus-goers since its most likely their first time voting.
Covering Donald Trump's debate boycott rally for veterans was our first stop of the trip. Being able to attend a historic event such as this set the tone for the rest of the trip and showed us the access we would have at these events and the members of the press that we would be surrounded by the rest of the weekend. The intensity of the press corps was palpable and we wasted no time throwing ourselves in there, trying to get the perfect picture or wedge our way through the crowd to ask the candidate a question. Fellow student Kristen Vake (MSJ16) interviewed former candidate Rick Santorum outside the event, which would prove to be the first of many candidate interviews Medill students would obtain.
During the following days, the video students went to Hillary Clinton's rally at Grand View University in Des Moines. We spoke to members of the crowd, developed stories from these interviews, and even spoke to Hillary Clinton herself. Ted Cruz also gave each of our video students an interview at his event in Ames. By putting ourselves out there and thinking quickly on our feet about the type of story we wanted to tell, we were able to think of succinct and encompassing questions to ask the candidates that would make our stories that much better.
Learning to file stories quickly was a main lesson we were tasked with on this trip, as we were expected to get our stories sent out for review and published that day in order for them to be timely. We covered events, filmed stand ups, uploaded our content, wrote our stories, and got them filed, before heading off to the day's next event. It was a rush and provided adrenaline to keep us going for five days straight.
Looking forward, with the presidential campaign season just beginning, we have the experience to go ahead and keep covering these races, which will prove to be successful as we continue our time as political reporters at Medill and especially once we enter the workforce after we graduate this summer.
Current graduate journalism students traveled on 12 different trips across the globe during a one-week hiatus from class to hone their reporting and writing skills. Medill Explores trips included political coverage of the Iowa Caucuses in Iowa; sports coverage in Denver and San Francisco; global journalism in Argentina, Pakistan, South Africa and Puerto Rico; and business, arts, media innovation, social justice and health and science in Chicago.
For more information on the unique, real-world experiences we provide our graduate journalism students to solidify their skills, visit our website and follow us on Twitter, @MedillSchool and #lifeatMedill.