Medill students report from Chile through global initiative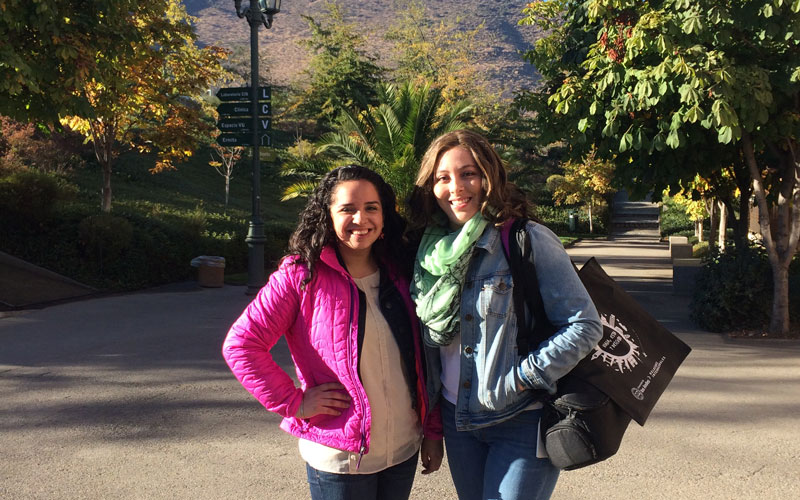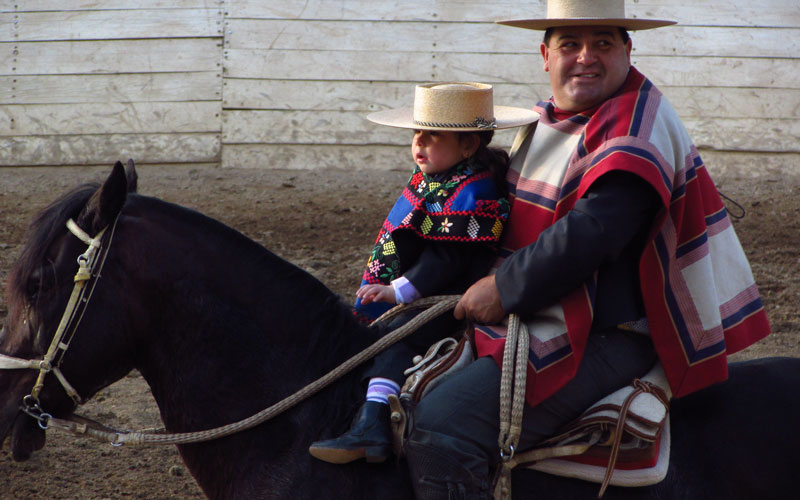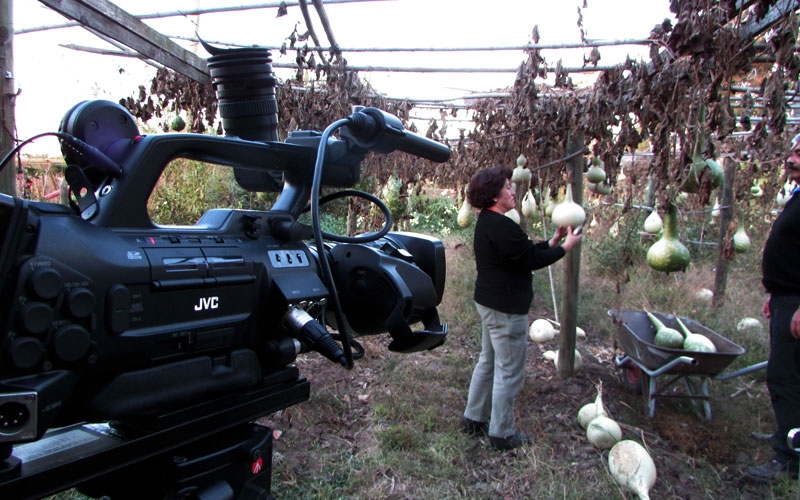 In May 2015, I was fortunate to have the opportunity to travel to Santiago, Chile with three of my peers (AJ Vielma, Dulce Castaneda, and Patricia Gomes) under the guidance of Associate Professor Mei-Ling Hopgood. Thanks to the invitation of a group of journalism faculty and students from the Universidad de los Andes, we spent a week reporting live from the Colchagua Valley on its culture, people, and traditions.
As a Medill student, the trip was by far one of the most unique learning opportunities I have had. I have always wanted to report in Spanish, but was nervous about how my skills would compare in a completely Spanish-speaking country, even as a native speaker. Through the trip to Chile, I was able to practice my language skills by interviewing and producing in Spanish.
As a broadcast student, I was able to work on the team that was assigned to produce short videos about art in the Colchagua Valley region. I co-produced a video about Chilean artist Adriana Gajardo, and through the hour-long interview with Adriana Gajardo, I learned about life, its challenges, and how to overcome and grow from them. Gajardo is a native of Santiago who began cultivating pumpkins in the patio of her home when she learned she would not be able to have any children because of medical complications. From the seeds that Gajardo grows, she turns the pumpkins into home decoration pieces, kitchen utensils, and even jewelry and lamps. Gajardo considers her pumpkins her children, and her craft has led her to win international awards. This video project was truly a story I would not have been able to tell anywhere else but Chile. 

This story is not only one of the most interesting projects I have been able to work on, but also one of the most difficult to edit. Condensing a one hour interview to a three minute video was a challenge I had never taken on before, and even more so because it takes almost twice as long to say things in Spanish (or so it felt like!). I spent hours choosing the most compelling soundbites and editing b-roll sequences together to make a video that I hope is a thoughtful, honest, view into Gajardo's story.
In addition to the busy days filled with reporting, we were also able to experience Chilean culture. On our last day, we were invited to a Chilean rodeo and traditional "asado" (barbecue) complete with live folk music. I ate and danced with the Chilean students and locals, and it was the perfect end to one of the most memorable experiences of my undergraduate career.
Learn more about the global experiences Medill students can participate in on our website.