Michael Wilbon talks sports journalism with students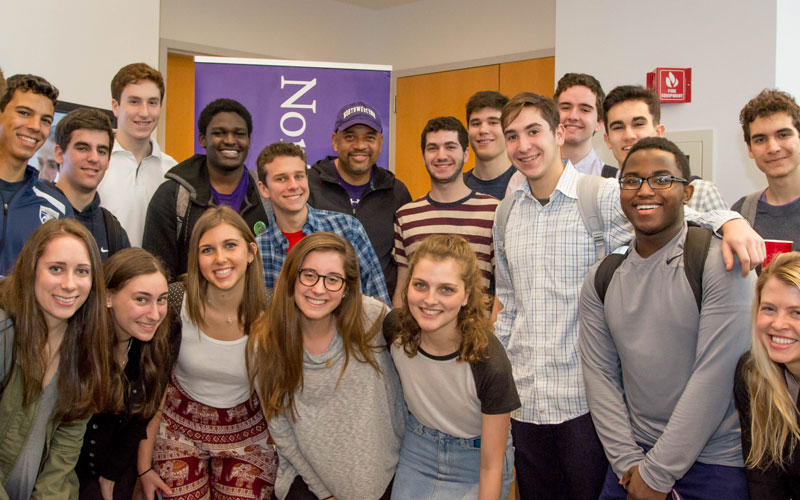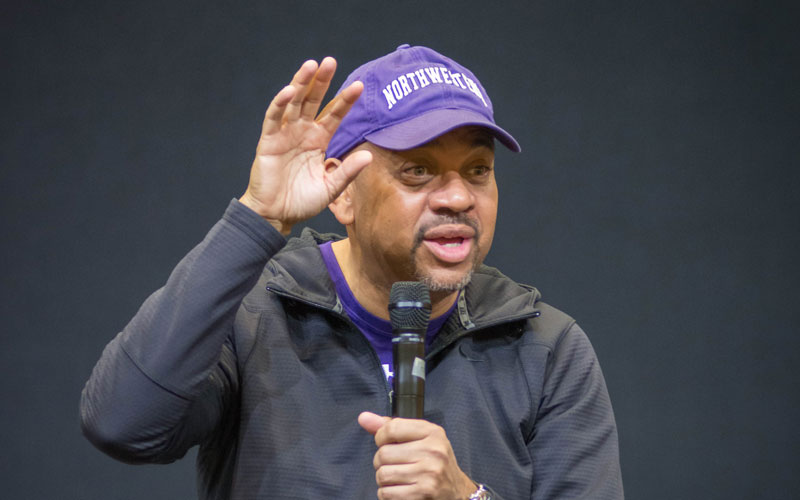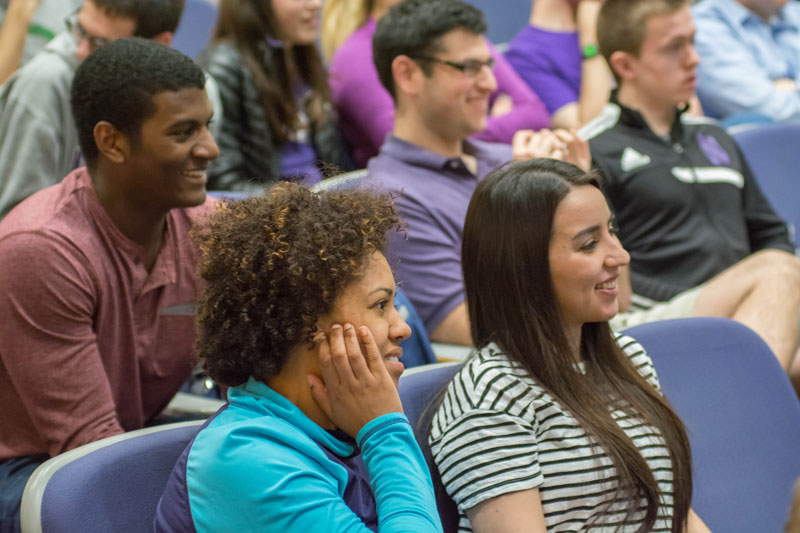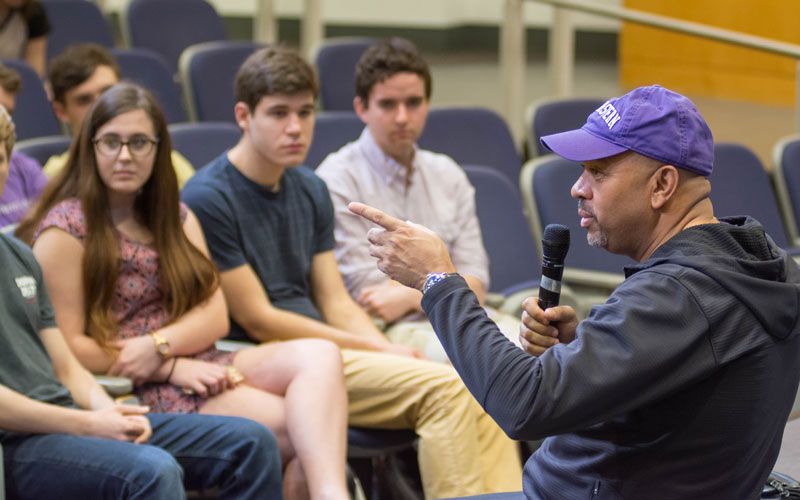 Aspiring sports journalists and broadcasters gathered in the MFC Forum to have a casual chat with Medill Alum (BSJ80) and ESPN's Pardon The Interruption (PTI) Host, Michael Wilbon.
On Wednesday, Medill hosted a special event where they allowed students to come and enjoy a pizza lunch while engaging in conversation with the Chicago native. He was clad in a purple NU hat and an Under Armour ensemble.
"I don't really consider myself a broadcaster," opened Wilbon who began his career as a sports columnist at the Washington Post in the 1980s.
He chose to limit his opening statement in order to maximize exchanges between himself and students, making a point to emphasize the importance of storytelling.
"It's still journalism for me, but I refer to it storytelling more and more," he added, "It was figuring out how to write a story."
Students asked Wilbon an array of questions ranging from the Redskin name controversy, reflection on PTI, the importance of covering women's sports, D.C. vs. Chicago sports culture, and his thoughts on other sports broadcasters.
Wilbon praised the work of publications like Grantland and the progress they've made in returning to long form storytelling and profile pieces, journalism he thinks is integral.
"People don't write profiles anymore… You guys are too fixated on numbers, stats, and advanced analytics. They don't tell a story. They tell you the reason something happened the previous night," he stated.  
He continued by saying, "I gotta have a reason to read. I gotta know you know something. Just going for your opinion, why do I need your opinion, what is it based on." Wilbon's first column for the Washington Post didn't come until he was 29, which he thinks he was really young for.
"All the things that come to bear for you to give your opinion, you have to live. I don't want to read the opinion of a 24 year old," he continued before moving on.
Wilbon discussed the importance women in the newsroom by highlighting the ways in which diversity has improved in sport journalism, bringing up the progress of Black journalist since 1990. "At one point I was the only black columnist in the country and there were five of us for a long time. Out of 3500 newspapers there were only five of us."
He commented on the legacy of trailblazers like Medill Alum Christine Brennan before mentioning the work of ESPN reporter Ramona Shelburne who he raved about for her ability to cover the NBA, always getting her story.
"We aren't in a place now where people look at her and go wow she is a woman, how did she get that story. Cause they trust her," shared Wilbon, "That familiarity allows her to get into places and get stories… she's as good as anybody that we have at the network reporting on the NBA."
The chat wrapped up with Wilbon answering a question about The Players Tribune, a new media outlet from the perspective of professional athletes.
"We can't be the only storytellers… and we know that anybody with a cellphone is a publisher" exclaimed Wilbon. He concluded, "many more athletes are aware of the power of storytelling. The Players Tribune has added to the understanding the importance of dialogues and reporting."
Learn more about Medill alums like Wilbon here.