Shane Bauer of Mother Jones wins John Bartlow Martin Award
Bauer and Mother Jones Editor Clara Jeffery (MSJ93) to speak about reporting "My Four Months as a Private Prison Guard" on Friday, May 19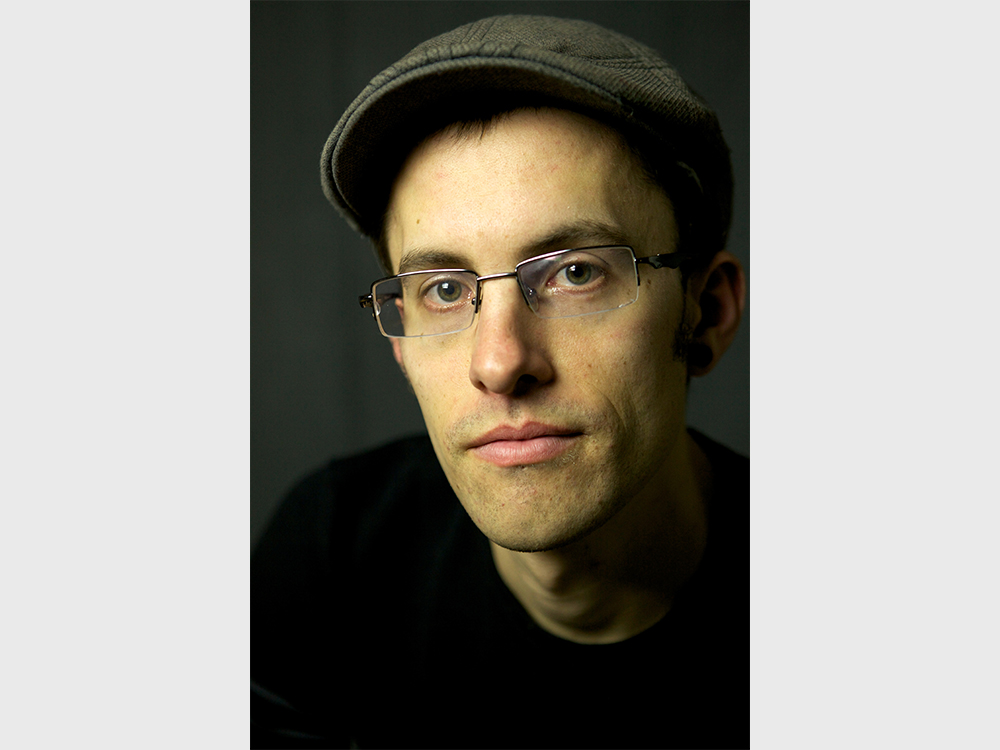 A magazine reporter who exposed dangerous conditions inside privately run federal prisons has won the 2017 John Bartlow Martin Award for Public Interest Magazine Journalism.
Shane Bauer's piece, "My Four Months as a Private Prison Guard," was published in the July/August 2016 edition of Mother Jones magazine.
The John Bartlow Martin Award "recognizes the writer(s) of a story or series that sheds light on the causes, consequences or remedies of a problem in American society." Bauer will receive a $4,000 cash prize.
To report the story, Bauer got a job at a federal prison run by Corrections Corporation of America in Winnfield, Louisiana. The piece revealed poor security, poor training for guards and dangerous conditions for inmates and guards alike. Bauer paired his onsite reporting with deep dives into Department of Justice data, lawsuits and interviews with former CCA employees and inmates.
"It's a major honor to be recognized in the name of John Bartlow Martin. It's my hope that with recognitions like this, more outlets and journalists will feel empowered to resort to extraordinary means to tell stories of public interest," Bauer said. "Private prisons impact a lot of Americans, yet the companies who run them have kept them mostly hidden from view for most of their existence. It was important to me to immerse in one to be able to tell the full story, with all of its nuances."
Following publication of Bauer's piece, the U.S. Department of Justice announced it would end its use of private prisons, and the Department of Homeland Security said it would consider doing the same. The issue has been in the news again recently as President Donald Trump's administration has said it intends to reverse that policy.
"The entries this year demonstrated an incredible array of reporting and storytelling—evidence of an important year for journalism," said Associate Professor Patti Wolter and the selection committee's lead judge. "Shane Bauer's Mother Jones story rose to the top because it demonstrated such depth and ambition in reporting, scope and ultimately craft."
Bauer's piece also won a National Magazine Award in the "Best Reporting" category,  the Goldsmith Prize for Investigative Reporting, the Anthony Shadid Award for Journalism Ethics, the John Jay Award in Criminal Justice Reporting, the Izzy Stone Award, and the Michael Kelly Award. Mother Jones also won "Magazine of the Year" at the National Magazine Awards. Mother Jones is edited by Clara Jeffery, an alumna of the Medill School of Journalism, Media, Integrated Marketing Communications.
Bauer will be honored at a ceremony on May 18 in Chicago. He and Jeffery will give a talk open to the Northwestern University community at 10 a.m. on Friday, May 19 in the McCormick Foundation Center Forum, 1870 Campus Drive on the Evanston campus.
The judges awarded honorable mentions to two other entries:
"The Deadly Consequences of Solitary with a Cellmate" and "28 Days in Chains" by Christie Thompson and Joseph Shapiro was reported and published in collaboration between The Marshall Project and NPR. These stories exposed deadly and inhumane practices at federal prisons.
"A Tale of Two States" and "Texas's Jim Crow Voting Laws" by Ari Berman is a two-part exploration of the effects of voter suppression on American democracy published in The Nation magazine. Berman was called before Congress to testify about the disparities in voting access between Democratic- and Republican-controlled states.