Stacy Steponate Greenberg and Mike Greenberg create new scholarship for Medill undergraduates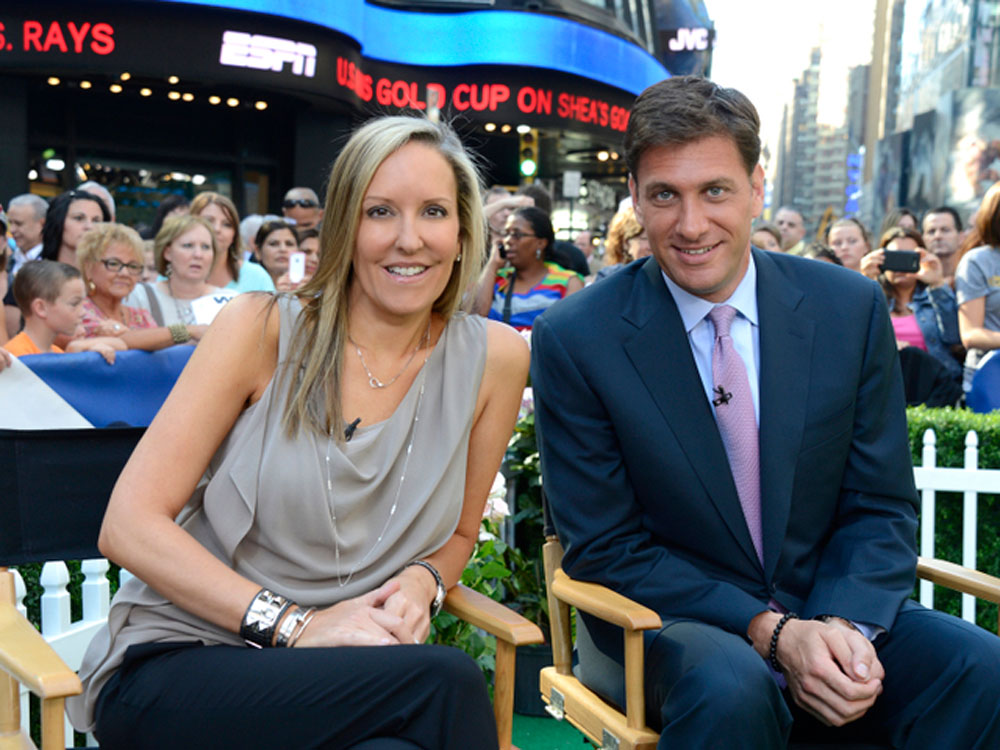 Medill undergraduate students are now eligible to receive a new scholarship thanks to the generosity of Medill alumni Stacy Steponate Greenberg (IMC95) and Mike Greenberg (BSJ89).
The Stacy Steponate and Mike Greenberg Scholarship is awarded annually to Medill students with need, helping them to overcome financial obstacles to studying at Northwestern.
"We both owe more to Northwestern than we could ever give back," said the Greenbergs. "It is a thrill and a privilege to be part of the Medill community, and we couldn't be more delighted to help others share in the experience."
Steponate Greenberg is a columnist, author and former marketing executive. Greenberg has been a host at ESPN for more than 20 years, including 18 as host of Mike & Mike as well as author of several books. He is a member of Medill's Hall of Achievement, Medill's highest honor.
To contribute to the scholarship, please visit the Greenberg Scholarship gift webpage.