IMC Certificate students win FOX Sports Big Ten Challenge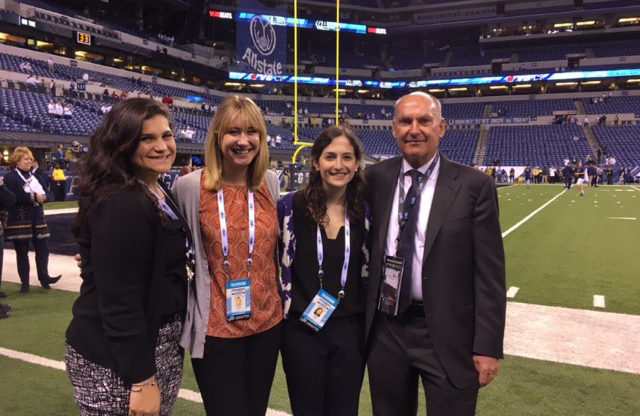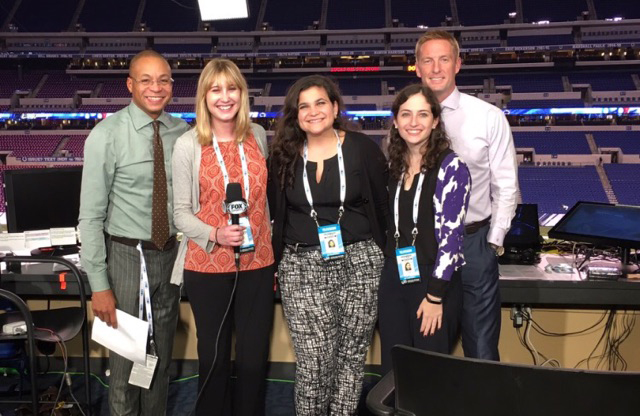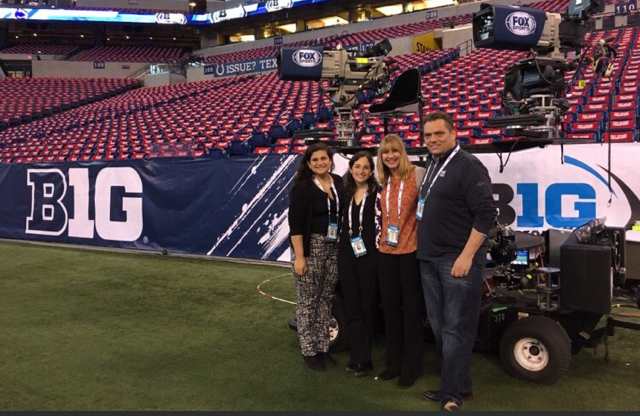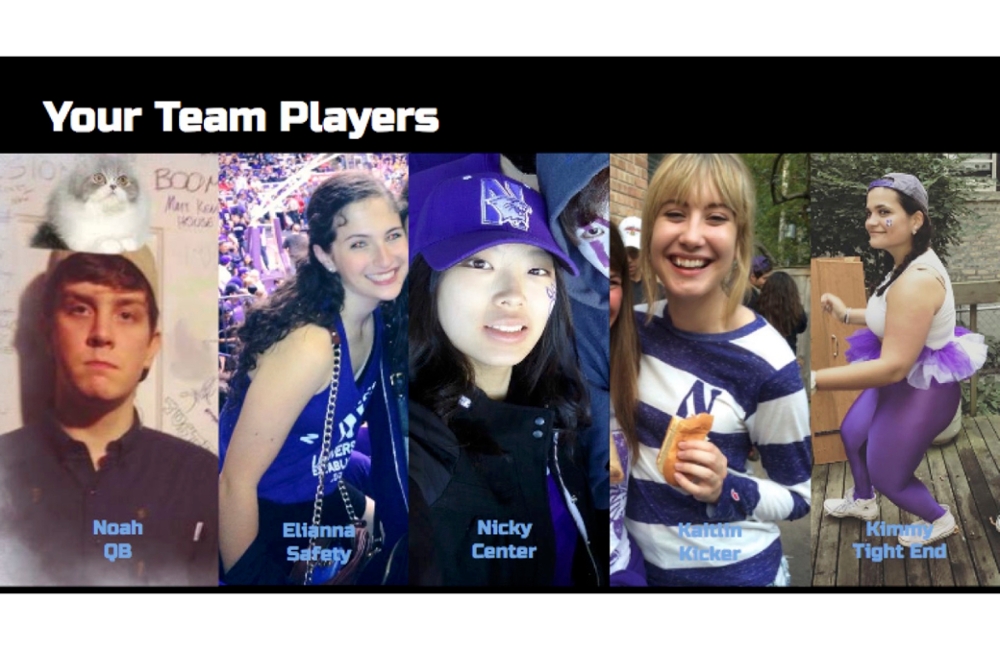 A team of Northwestern University Medill IMC Certificate program undergraduates won the FOX Sports Big Ten Challenge by presenting the most comprehensive marketing campaign strategy to reach college football fans as judged by a team of FOX Sports marketing professionals.
Students were challenged by FOX Sports University and marketing managers to research the "College Football Fan" and develop a strategy to drive excitement and awareness for college football on FOX and FS1.
The challenge was a learning experience with a competitive twist provided by FOX Sports and the Big Ten Network. It was offered at three Big Ten schools: Northwestern, University of Maryland and University of Nebraska. Students who participated from Northwestern were in the Entertainment Marketing class in Medill's IMC Certificate program.
After preparing their strategies, student teams delivered their presentations to FOX Sports executives, and a winner was selected from each school. Among them, an overall winner was crowned: Northwestern's Team tBT comprised of Kimberly Fishman, Kaitlin Jennrich, Elianna Landau, Noah Piwonka and Nicky Yong. Their theme was "It's more than a game. It's Big Ten Football on FOX Sports."
"Overall, we felt that the tBT's concept did a nice job celebrating Big Ten Football, while also providing relevant messaging that highlighted the entirety of FOX Sports' college football coverage," said FOX Sports Marketing Manager Molly Stires. "We appreciated the way that rivalries, traditions, mascots, coaches, players and FOX Sports talent can all be incorporated and highlighted in this messaging."
"The FOX Sports University challenge was such an interesting and exciting way to take classroom experience and apply it to a real client in a real-world situation," said Jennrich.
Fishman added, "The FOX Sports U project was unlike any other project I have done in the Medill IMC program at Northwestern. For the first time ever, my work was not only for a grade, but also was serving as a pitch for an actual player in the entertainment industry. As a senior, the professional development provided by this is incomparable to anything else I have done in my coursework at Northwestern."
Medill IMC faculty member Marty Kohr, who teaches the Entertainment Marketing course, sees this opportunity as another way the IMC program allows students to connect their learning in the classroom to real-life marketing challenges. "Working with real clients on real brand challenges is extremely valuable for student learning and resume building. It gives students something tangible to refer to and talk about in job interviews," he said.
As winners, Team tBT was honored with a trip to the Big Ten Championship game on Dec. 3. They also got a behind-the-scenes look. As a part of the game-day experience, Team tBT was able to visit the booth and observe sportscasters Gus Johnson and Joel Klatt rehearse and prepare for the broadcast. They also had the opportunity to meet Big Ten Commissioner Jim Delany, who they spoke with at length about their project. After meeting Delany, the students also spoke with President of FOX Sports Eric Shanks.
Mike Davies, SVP of field operations and production operations management, and Derek Crocker, senior director for collegiate sports and college strategy, gave the students a tour of the studio trucks and tools, including ump hat cams, the VR feed and pylon cams, which are all part of the FOX Sports Lab technology initiative. 
"The experience at the B1G Championship in Indianapolis was really a once-in-a-lifetime opportunity," Fishman said. "The excitement associated with this only further validated my dream of one day entering the sports marketing world, specifically doing marketing for sports entertainment properties. It was one of the best weekends of my life, and one I will certainly never forget." 
She continued, "Winning the overall competition validated that the skills I learned in my coursework at Northwestern created an effective foundation for me to enter into the workforce in the communication and marketing fields. I now feel more prepared as I begin my transition from college student to entry level employee within this industry."
Learn more about FOX Sports University. 
Learn more about Medill's IMC Certificate program for Northwestern undergraduate students.