Latest edition of IMC journal focuses on the 'infinite maze' of marketing communications
Student led-publication, released Nov. 8, features articles from industry experts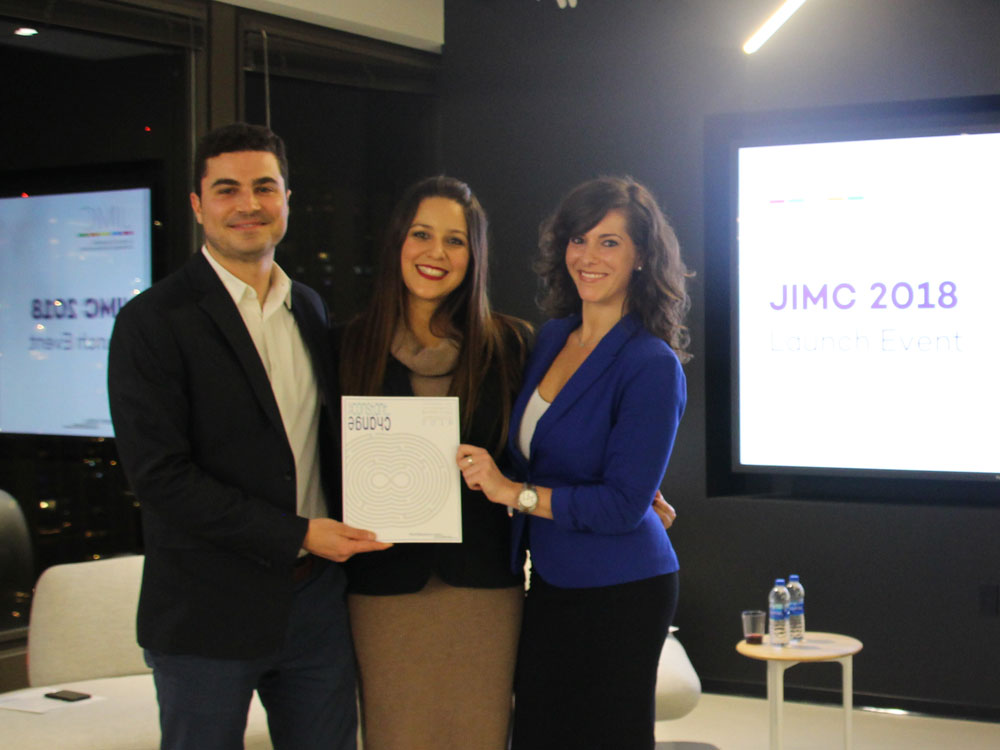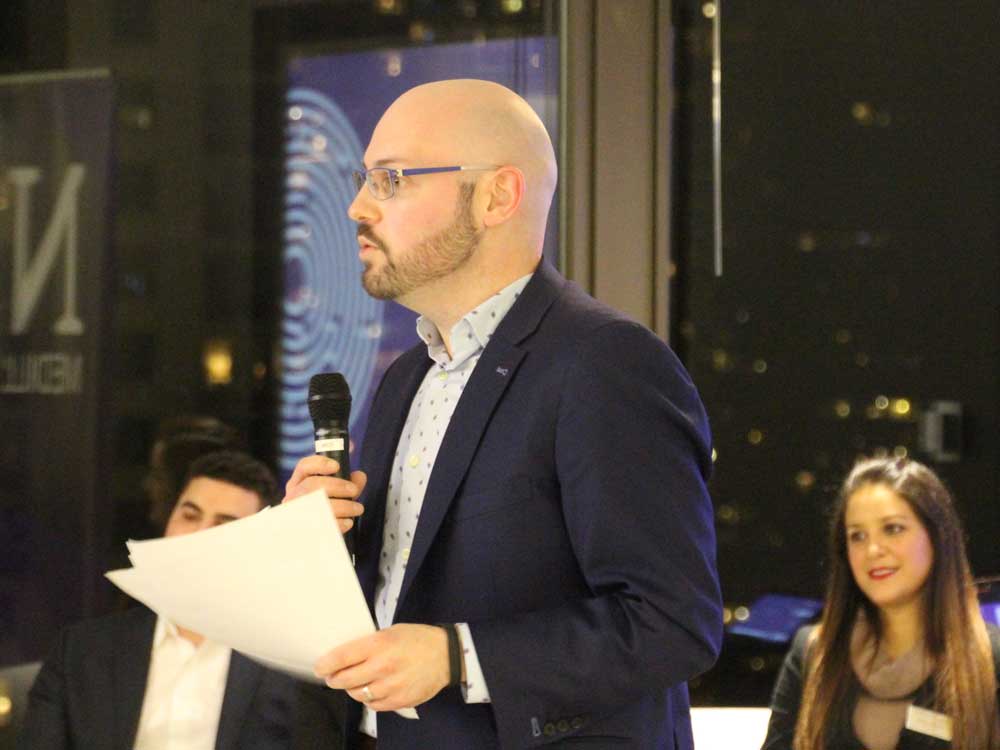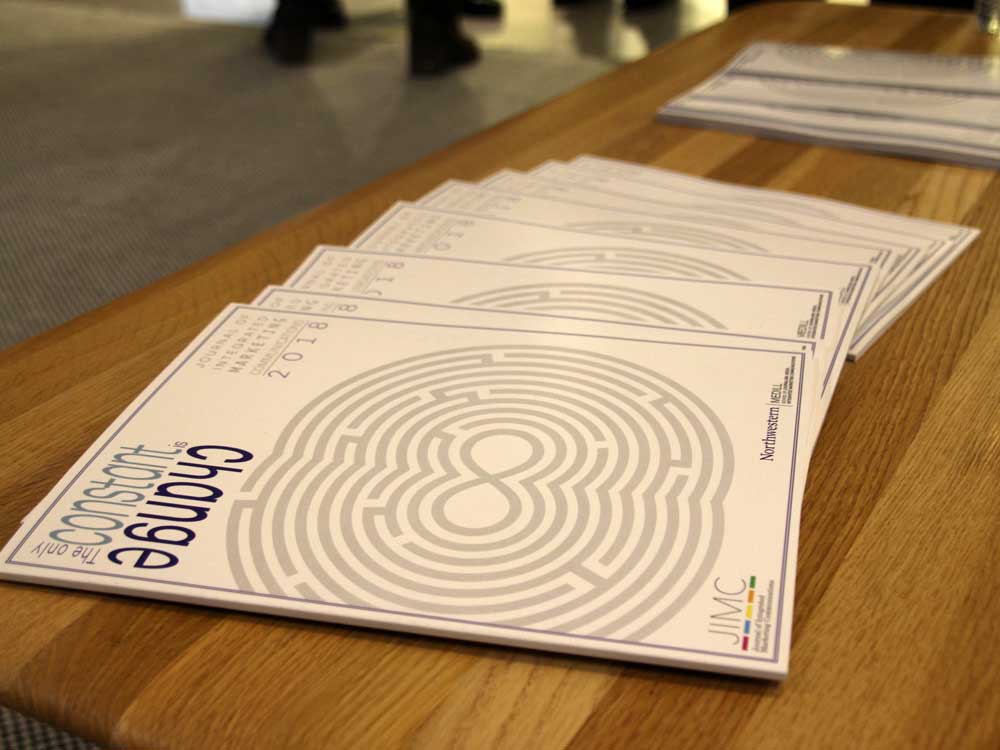 Marketing communications is ever-changing and marketers are always having to adapt and change directions, like they're in an infinite maze.
This notion is the basis of the latest edition of the Journal of Integrated Marketing Communications (JIMC), which was released last week. The image of an infinite maze on the cover visually represents this year's theme: The Only Constant is Change.
JIMC is an annual, IMC graduate student run publication that provides a comprehensive summary of what's happening in the world of integrated marketing. It's produced entirely by students with the guidance and support of IMC faculty. Students work with marketing communications industry professionals to develop the content—articles, interviews, profiles, research pieces and more—that relates to his/her expertise or research.
The content gives readers an in-depth look into the types of complex issues industry practitioners are facing and how they are using the fundamental principles of IMC to tackle and solve those issues.
This year's issue—the 28th annual—features articles on topics such as marketing technology, marketing data, crisis communications, social platforms and branding. Authors include the former CMO of Deloitte Consulting, VP of insights and analytics at Havas Media, executive director of strategy and planning at Ogilvy, brand communications manager at Conagra Brands, and more. There are also profiles of several Medill IMC alumni from companies such as Leo Burnett, HSBC and Cramer-Krasselt.
The journal was officially launched at an event on Nov. 8 at Medill Chicago. Editor-in-Chief Andres Rodriguez (IMC17) explained that in addition to the print piece, the team also focused on improving the online experience for readers this year. He then welcomed Ed Jaffe (IMC11), an IMC alumnus who leads marketing strategy for Watson marketing at IBM, to speak.
"Managing the customer experience is now harder with more channels, data and touchpoints," Jaffe said to a group of 50 students, faculty and article authors. "IMC students are uniquely equipped to handle this challenge." He explained that IMC students can understand the data, see customers for who they are and distinguish between what they can do vs. what they should do.
Jaffe closed by saying "The market will always need the skills IMC alums bring, and we should be proud of that."
View this year's journal on the JIMC website.