Medill students awarded Foreign Press Association scholarships
Jingnan Huo received a first-place award of $10,000 and Shen Lu received a second-place award of $7,000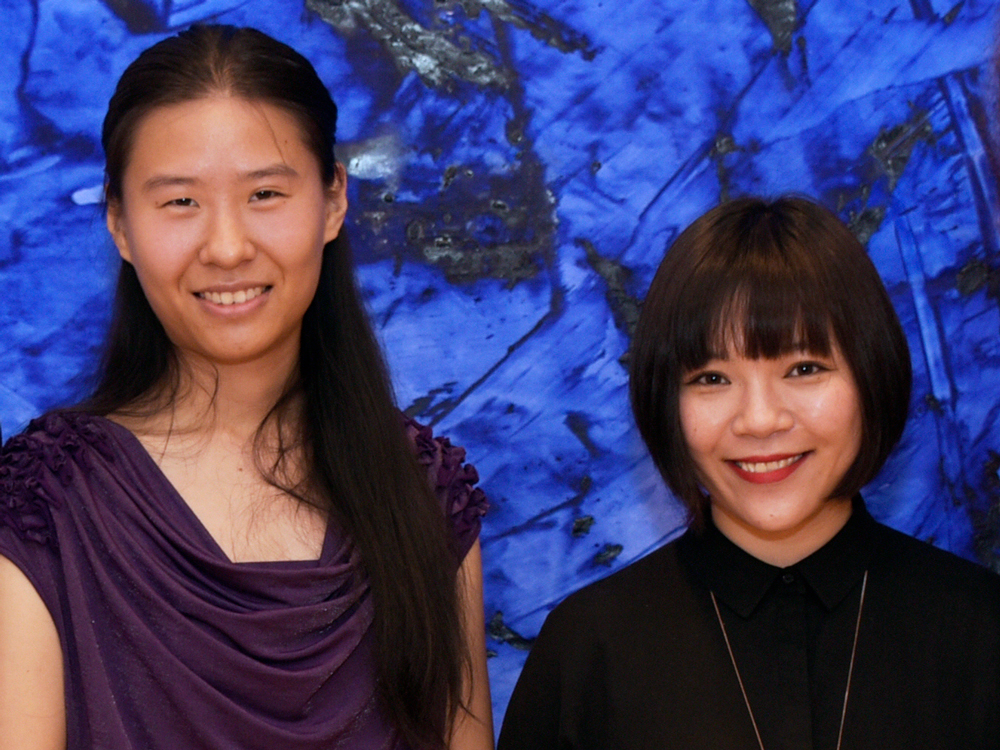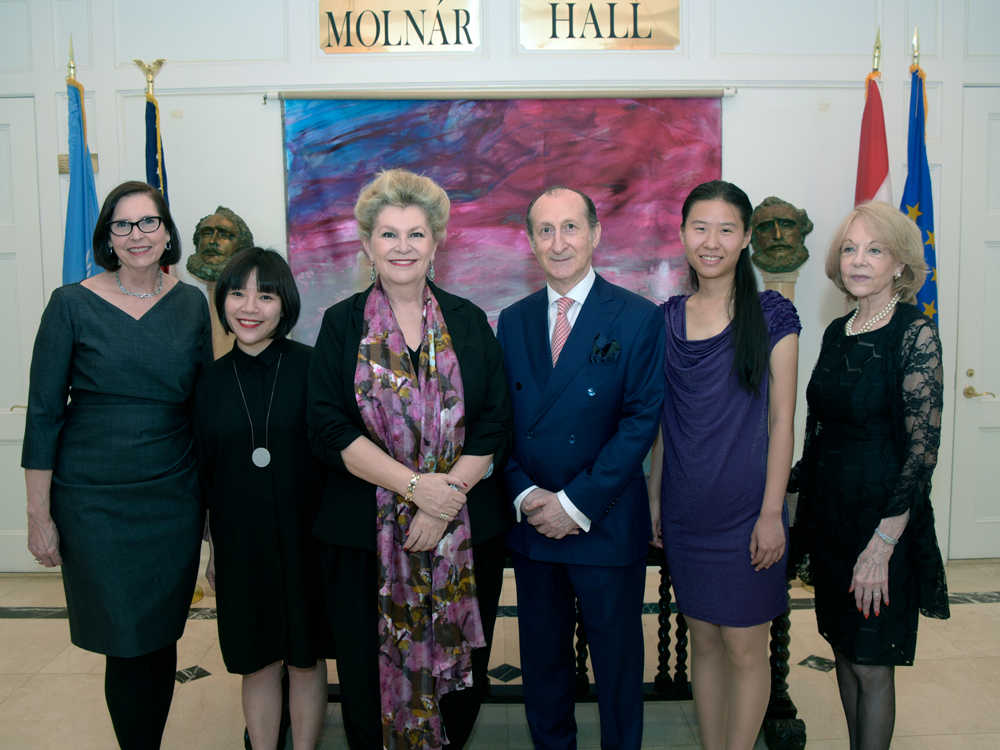 Two MSJ students were awarded scholarships from the Foreign Press Association at a ceremony and reception at the Permanent Mission of Hungary to the United Nations in New York on May 20.
The scholarships are awarded each year to international graduate journalism students studying in the United States who demonstrate an interest in international affairs reporting.
Jingnan Huo received a first-place award of $10,000 and Shen Lu received a second-place award of $7,000 from the FPA Scholarship Fund, based on the op-eds they wrote about the role of the international press in the era of rising nationalism and retreating globalization.
"The quality of the submissions we received continues to demonstrate the exceptional caliber of international students at leading U.S. graduate schools of journalism," said David P. Michaels, the FPA president, in a press release. "Some of the submissions from the awardees reflect both concern about the way much of the media is covering events with too much biased 'opinion,' and not enough traditional and well-researched, reporting."
Huo, of Foshan, China, is currently in her third quarter at Medill and is reporting on policy in Washington, D.C. She has also reported on general affairs and business for Medill News Service in Chicago. Huo earned a bachelor's degree in law in China and has studied in France. She will complete her Medill MSJ this summer after fulfilling practicums at The American Banker and Congressional Quarterly.
Shen, originally from Hangzhou, China, will also finish her MSJ this summer in the Business, Money and Markets specialization. She is interested in international affairs, financial markets, the economy and gender and LGBTQ issues. Shen holds a bachelor's degree in journalism and art from the University of Iowa and worked at CNN's Beijing bureau before coming to Medill. She will intern at CNN Money this summer in New York while completing her degree.
The FPA Scholarship Fund was established in 1993 on the 75th anniversary of the founding of the association. Past FPA honorees include Albert Einstein, Tennessee Williams, Elizabeth Taylor, Henry Kissinger, and Walter Cronkite.