TalentQ Expo showcases the power of consumer-centric brand content
Medill IMC students bring together industry leaders, new research for evening of learning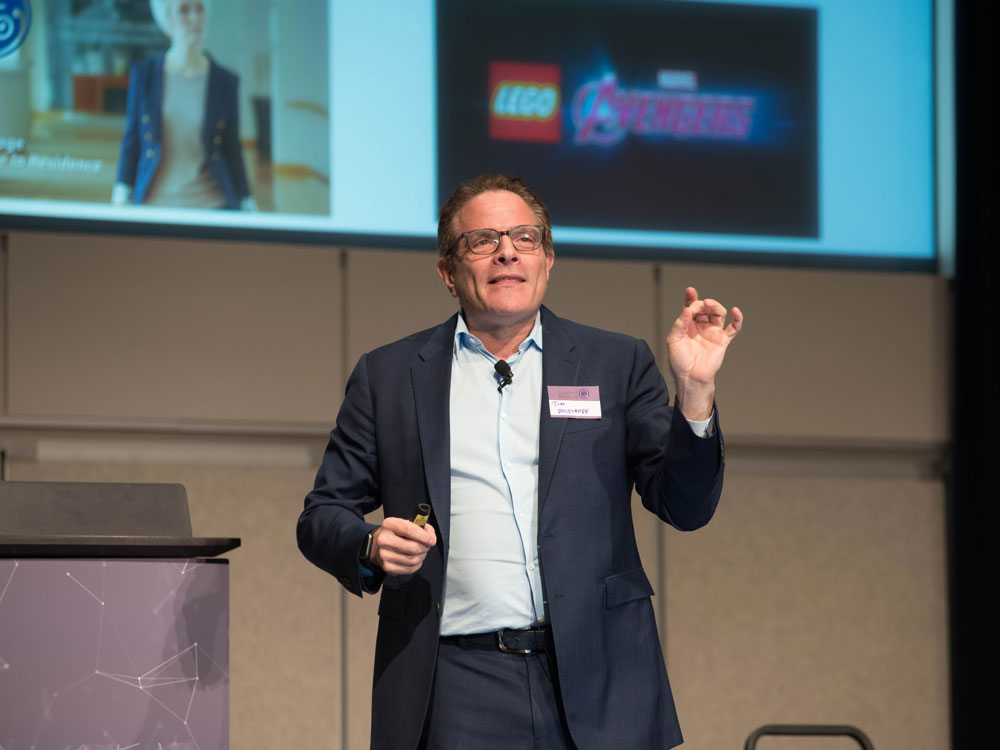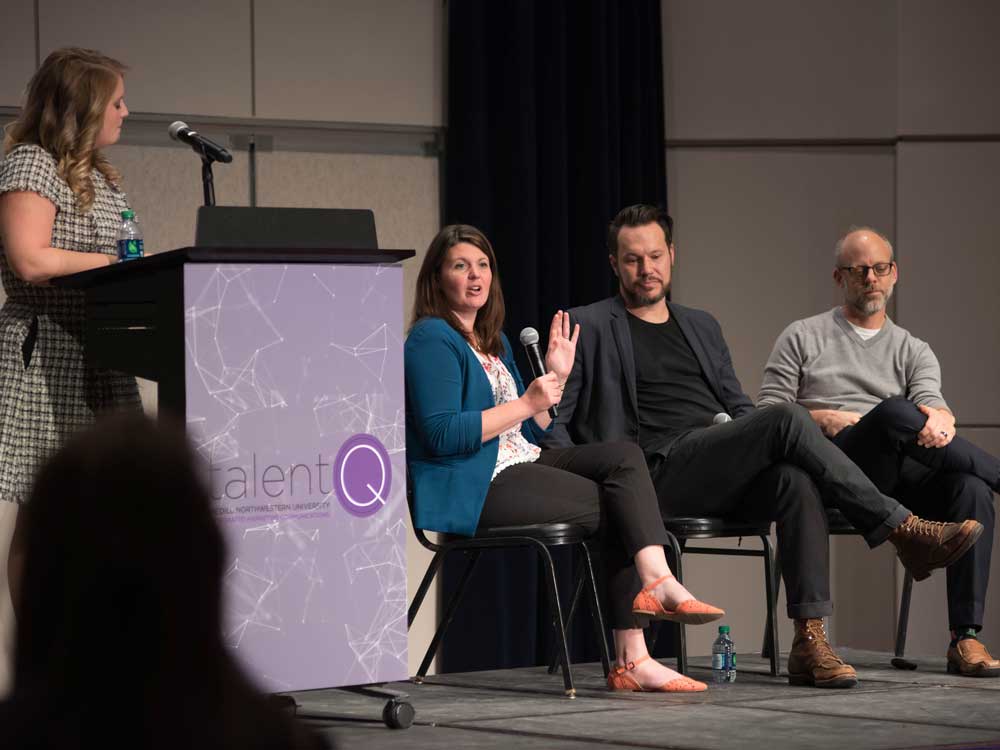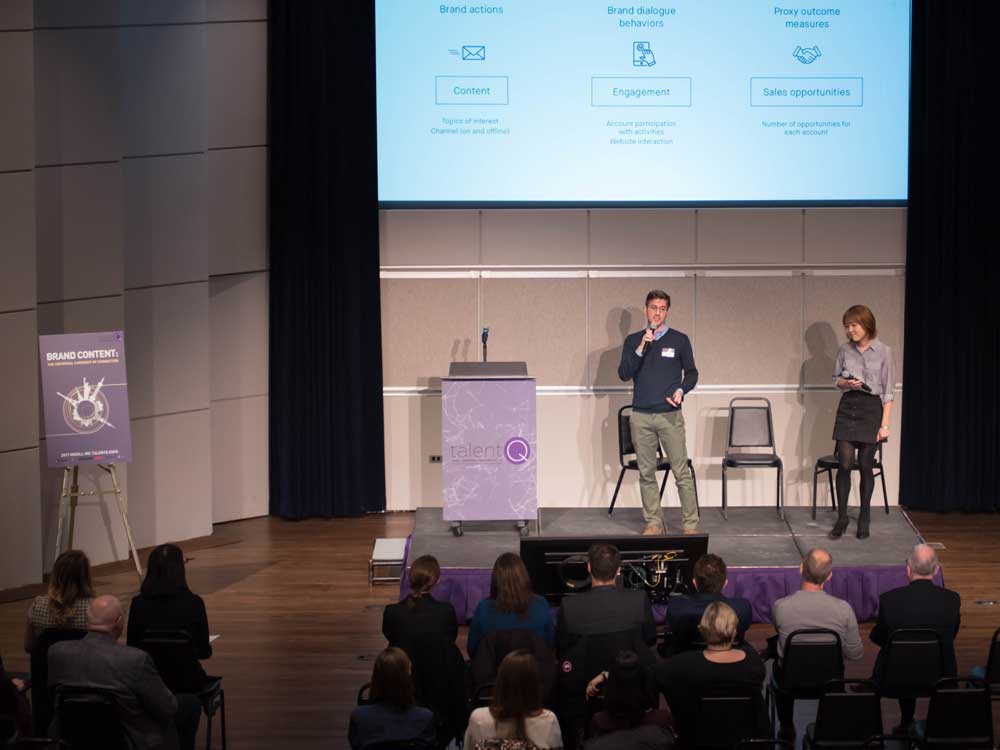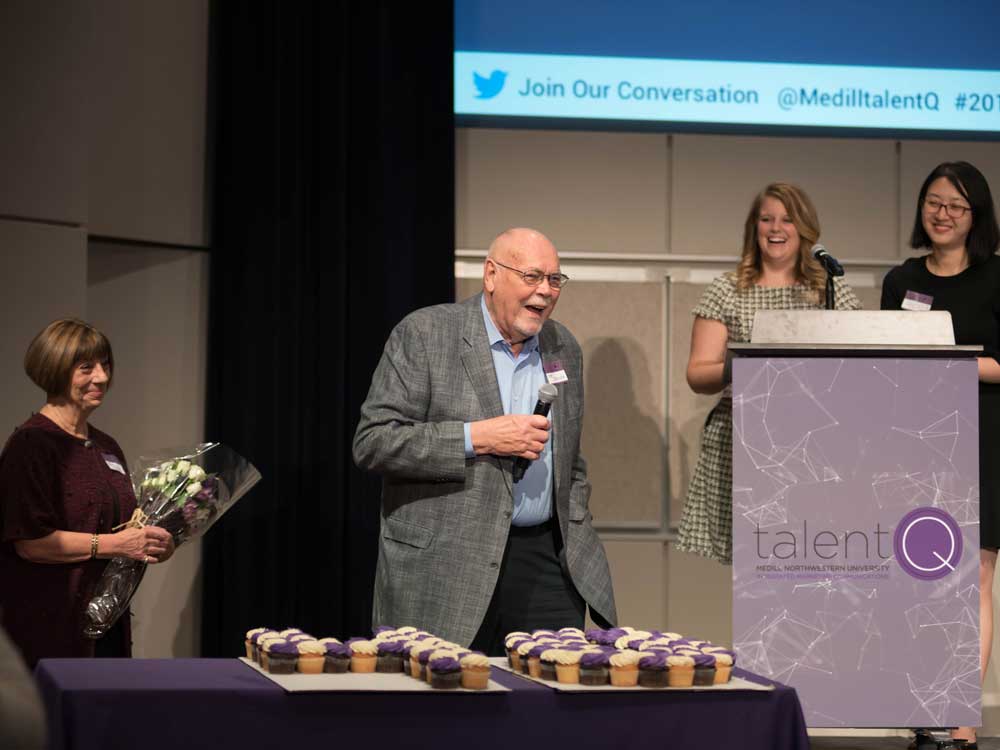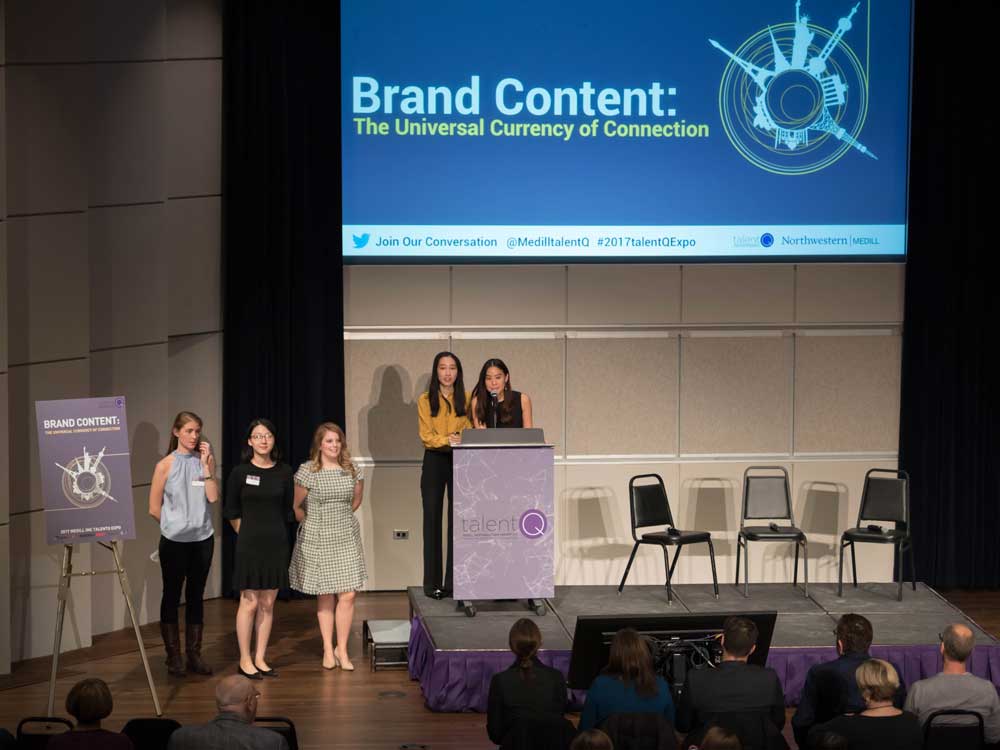 Worthy content is a gift, not an offer.
In an event about the power of content to forge connections, the 2017 talentQ Expo keynote speaker and senior partner at Prophet, Tom Doctoroff (Weinberg85), emphasized the importance of listening to consumers. 
"Content needs to move from 'we tell you' to 'you tell us,'" he told attendees. "[It's about] harnessing the voices of people in a way that doesn't just create cacophony, but deepens the message of a brand."
In addition to being a gift, Doctoroff also said worthy content is born of a brand idea, purposeful and user centric. In a packed auditorium on Northwestern's Chicago campus, he detailed each of these points with a variety of content examples from brands across the globe. 
Doctoroff was preceded on stage by a panel discussion with Gwen Hammes, SVP and group management director at FCB Chicago; Dave Evans, head of content, North America at Havas; and Joe Rosenthal (MSJ94), content director at Ogilvy & Mather. Each shared success stories of creating content for consumers who, as Evans put it, "don't want to be sold to, don't want to be lectured to."
To kick off the event, two Spiegel Research Center student fellows, Nick Sotolongo (IMC17) and Kaitlyn Yan (IMC17), presented original research on the effects of content on sales in B2B.
"Content does drive engagement, but only if it's personalized and optimized," they said.
The night also featured a special recognition of Don Schultz, whose career as a professor at Medill and the "father of IMC" marks its 40th year.  
The Expo was planned and facilitated by the talentQ student leadership team, a group of five Medill IMC students who sought to highlight the diversity of the IMC student body at this year's event.  
"We have students from diverse backgrounds who speak different languages," said Yue Zheng (IMC17), a co-leader of talentQ. "We feel it's really important for us to know, as marketers, how to address branding and marketing issues across the globe."
Zheng brought the themes of globalization into her designs of the event's promotional materials: "We have intersected circles, and the cities are curved around those circles to show that their worlds are interconnected."
Doctoroff, who spent more than 20 years of his career in China and delighted many in the audience by occasionally speaking Mandarin, cited several international brands that are using compelling brand content to rise above the noise and strengthen connections.
"Content has to compete with life," he summarized. "It can't just a matter of telling and selling. It needs to be a way of deepening a relationship over time."