Journalist Seth Freed Wessler wins Medill's John Bartlow Martin Award
Writer of magazine article on U.S. Coast Guard detentions to visit Medill May 17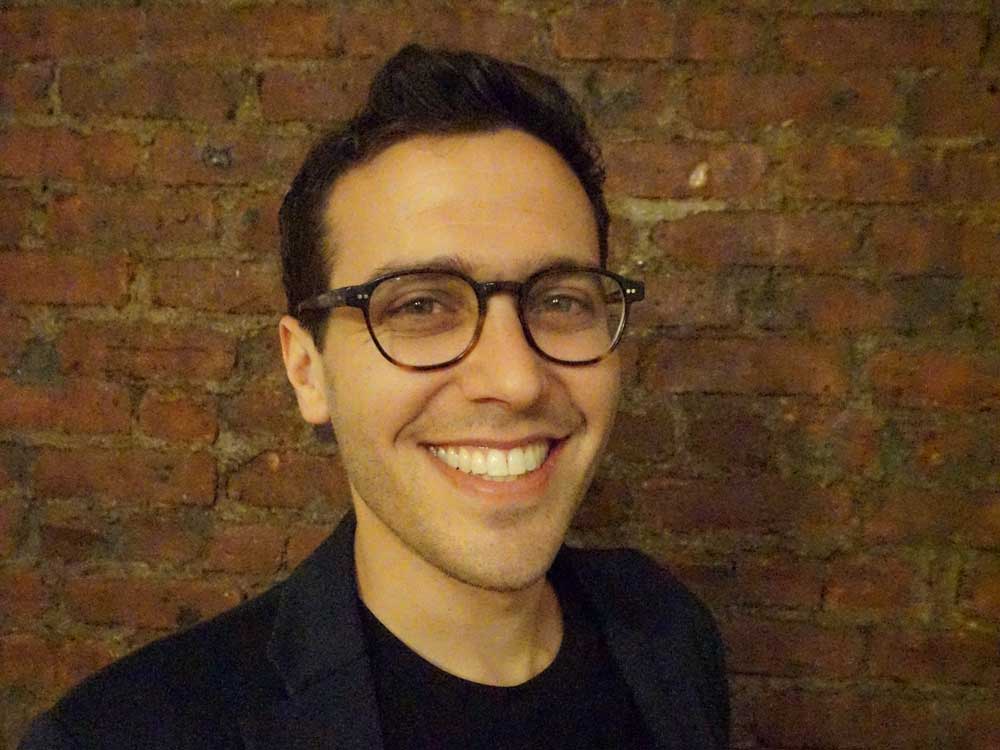 An investigative reporter who exposed harmful detention practices by the U.S. Coast Guard has won the 2018 John Bartlow Martin Award for Public Interest Magazine Journalism given by Northwestern University's Medill School of Journalism, Media, Integrated Marketing Communications.
Seth Freed Wessler's piece, "The Coast Guard's 'Floating Guantanamos'," was published in the November 2017 edition of the New York Times Magazine in partnership with The Investigative Fund. 
The John Bartlow Martin Award "recognizes the writer(s) of a story or series that sheds light on the causes, consequences or remedies of a problem in American society." Wessler will receive a $4,000 cash prize. 
In the year he worked on the story, Wessler culled thousands of pages of federal court records and used a Freedom of Information Act request to obtain data on Coast Guard interdiction, detention and prosecutions that targeted suspected low-level drug smugglers in international waters. He corresponded with former detainees and visited some of these men in federal prisons where they are now serving long sentences. He toured a Coast Guard cutter, developed sources inside the Coast Guard, and traveled to Ecuador to meet with former detainees as well as their relatives and advocates.
"I was thrilled to receive news that my reporting would be honored, and especially by this award, which focuses on reporting committed to the public interest and uncovering hidden harm," Wessler said. "For me, this award is also a recognition of the men who told me about their detention aboard U.S. ships. They shared stories of trauma in hopes the practices might change in the future."
Following publication of Wessler's piece, numerous current and former members of the Coast Guard reached out to share their experiences on the cutters and call attention to practices that one called "compromising." The story also has prompted advocates to look closer at the rights violations Wessler uncovered. In January, the Coast Guard's top officer proposed operating a dedicated prison ship that would cut down on some of the conditions Wessler exposed. 
"Wessler paints an extraordinary picture of government overreach," said Medill Associate Professor Patti Wolter and the selection committee's lead judge. "His story epitomizes the John Bartlow Martin Award in its attention to vivid writing and thorough, detailed reporting while exposing until-now hidden injustices to the drug trade's most vulnerable." 
Wessler will be honored at a ceremony on May 17 in Chicago. He also will participate in a panel discussion with members of Medill's Hall of Achievement on Thursday, May 17 from noon to 1 p.m. in the MFC Forum, 1870 Campus Drive, Evanston. The panel will be followed by a mix-and-mingle lunch from 1-1:30 p.m. immediately outside of the MFC Forum. Both events are open to the public, and no RSVP is required. 
The judges awarded honorable mentions to two other entries:
"The Beleaguered Tenants of Kushnerville" by Alec MacGillis was reported and published in collaboration between ProPublica and the New York Times Magazine. It examines exploitation by the company that manages Jared Kushner's properties in Baltimore.
"Rigged" by Ari Berman is an exploration of voter suppression in Wisconsin during the 2016 election. The story originally appeared on the November/December 2017 cover of Mother Jones magazine.