IMC alumna updates marketing communication skills to advance career
Betsey Siska (IMC15) benefits from reputation of Medill and Northwestern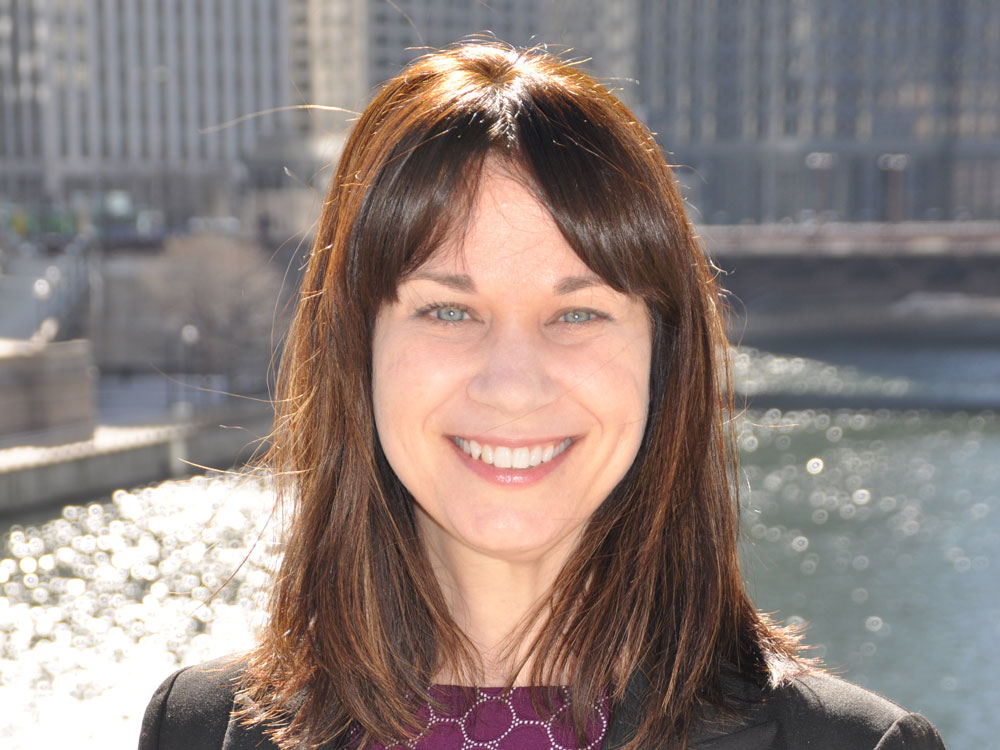 The communications world had undergone tremendous change over the 15 years since Betsey Siska had graduated from the University of Illinois with a bachelor's degree in advertising.
Social media and digital communications now ruled the day, channels that were still under development during the first few years of Siska's career. 
"I felt like I was at a disadvantage because I didn't have as much knowledge and information as I needed to reflect how marketing communications had changed," Siska said.
Siska, who then worked in chapter relations for the American Academy of Pediatrics, wanted to learn more about marketing communications expanded role, so she enrolled in the Medill IMC program in June 2013.  
Now a director of chapter services for the Institute of Real Estate Management, Siska reflected on her Medill experience and how it helped bridge the knowledge gap and set her up for future opportunities and growth.
What attracted you to Medill IMC?
The reputation of both Medill and Northwestern was the top reason why I selected the program. Every other program with a similar curriculum fell short when compared with the prestige of Northwestern.
Then, once I started to research Medill's IMC Program, I discovered how attentive the program was to my needs. Every touchpoint with Medill and Northwestern was a quality experience.  
Why did you decide to enroll in the Medill IMC Program?
I traveled quite a bit for my job, and I worked at the time near Chicago's O'Hare International Airport. Even though I lived in the city, I knew I would not be able to get downtown in time for the program's part-time, in-person IMC classes, so I enrolled in the IMC Professional program.  
What was it like working full-time and pursuing a graduate degree?
It was a lesson in time management. I'm an organized person in general, but I felt that I had to be an effective time manager to be successful in the program—to do well and honor my work commitments.
I knew it was a temporary situation, one which required me to say no to some things or not see my friends as often. However, that's okay because it was temporary and it was for a greater purpose.
How has IMC helped you in your career so far? 
The IMC program helped me provide more efficient and updated marketing communications consultation for the chapters I was working with in my previous role. Then, when I started to look for a new job, it was absolutely advantageous. People were very interested in hearing about this degree, and it attracted a lot of attention and helped me in my job search.
Are there skills or lessons you learned at Medill that you still use today? 
We want to promote membership growth in my current job so understanding the integrated marketing communications approach is helping us immensely. We're marketing to each chapter's members and helping them attract new members, and we're doing it in collaboration with each other.  The entire curriculum has proven beneficial in my day to day role.
What advice do you have for someone considering a graduate degree through Medill's IMC program?
My advice would be to enjoy the experience and to trust that the Medill reputation delivers beyond expectations. Just be prepared to balance your life and make adjustments because it's rigorous, as it should be, and intense in the best possible way.