Professor Don Schultz celebrates 40 years at Medill
Schultz has seen the program evolve from advertising to IMC like no one else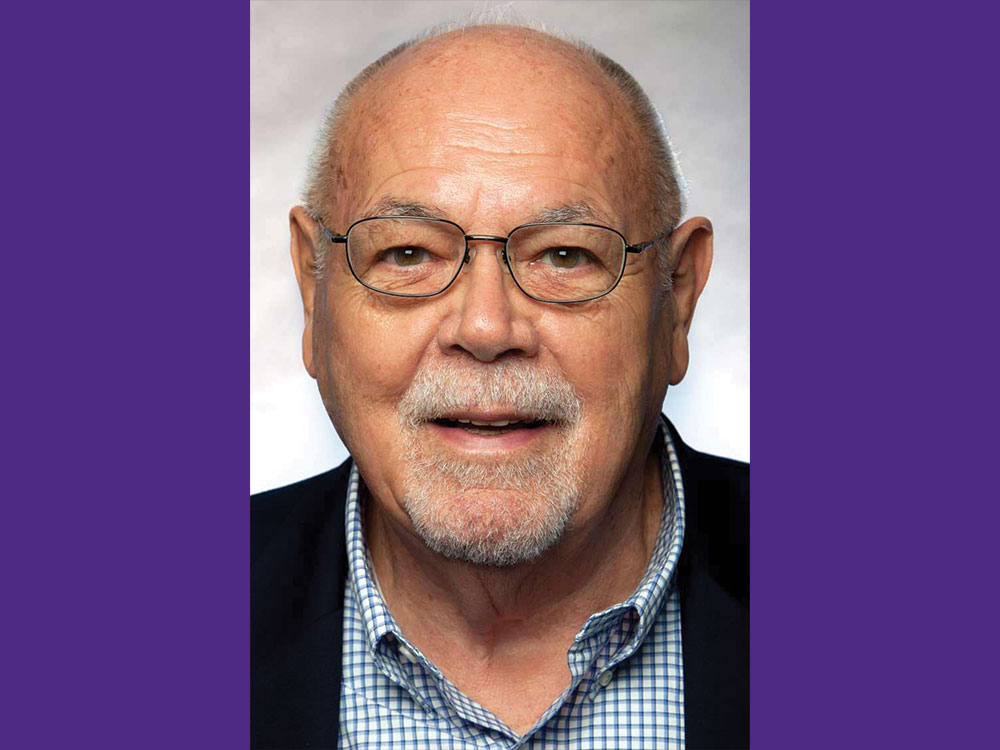 In 2017, Medill celebrated Don Schultz, IMC professor emeritus-in-service, for his 40 years of teaching and service. Over those 40 years, he has seen Medill's IMC program evolve like no one else. From its early beginning with a five-subject curriculum—media, creative, strategy, research and advertising—to a growing community of more than 400 students and 40 courses today, the transformation is quite extraordinary.
Much of that change was driven by Schultz himself. Before he became a pioneer of IMC, Schultz earned a bachelor's degree in business administration from the University of Oklahoma and both a masters in advertising and Ph.D. in mass media from Michigan State. After working in advertising, in 1977, Schultz joined the faculty of Medill's Advertising Program. The program at the time was built around creative advertising, with most graduates going into account management.
In the middle of the 1980s, Schultz became the department chair, and as he did, the world changed. Agencies started consolidating and the media budget was being transferred from traditional media to public relations and direct marketing. Integration was the name of the game, and Schultz' leadership helped Medill become the primary player teaching it to students. When 1994 hit and everything became digital, Medill once again pivoted the curriculum, centering everything around the consumer.
Schultz says the shift from marketer-led to consumer-led completely revolutionized the industry.
"Marketing historically has been about command and control," Schultz said. "We have a marketplace today where it's not about selling what you make, it's about making things the consumer wants. No longer is the marketer the smartest person in the room. What the consumer thinks is important is all that matters."
Schultz's interest in marketing and communications was born from his natural curiosity, always asking "why." Much of that curiosity took him overseas to places like London, Taiwan, China and Japan. To Schultz, staying at Medill for 40 years meant a career of freedom, opportunity and global exploration.
It also meant a long list of academic accomplishments. Schultz is an author or co-author of more than 28 books and has written more than 150 published journal articles. He continues to this day to lecture, consult and speak at academic conferences and events across the world.
"Medill allowed me to do the things I was really interested in with no restrictions," Schultz said. "As I look back on my career, I've done everything I wanted to do. Not many people can say that."
Professor and IMC Associate Dean Frank Mulhern says Schultz is incredibly good at seeing everything from the consumer's point of view, and was a driving force behind IMC's consumer-first approach. As for his reputation in the classroom, Mulhern says Schultz has always ensured students get comfortable with change and understand how to work within an organization to move it forward.
"If you talk to some of the alumni, particularly the really successful ones, they attribute a lot to Don," Mulhern said. "They say he taught them to think critically and strategically, confidently and in a way that inspires. As we constantly navigate change, a way of thinking that IMC provides will always be necessary."
Schultz says no one has a clear idea of where IMC is going in the future. The students of today will need to invent the approaches and platforms to apply IMC principles to the changing world. Schultz says there is no more exciting time to be in IMC than the present.
"We're going through a social revolution, a political revolution, a communications revolution, and clearly a technology revolution," Schultz said. "People have different issues and concerns, and how brands satisfy consumers is more important than ever. I hope with the students and program [we have here] that we will make the next 40 years even better for IMC."