Medill sophomore wins 2018 Howell essay contest
Nikki Baim's essay discusses implications of journalist's missteps in reporting on University of Arizona basketball "pay-for-play" scandal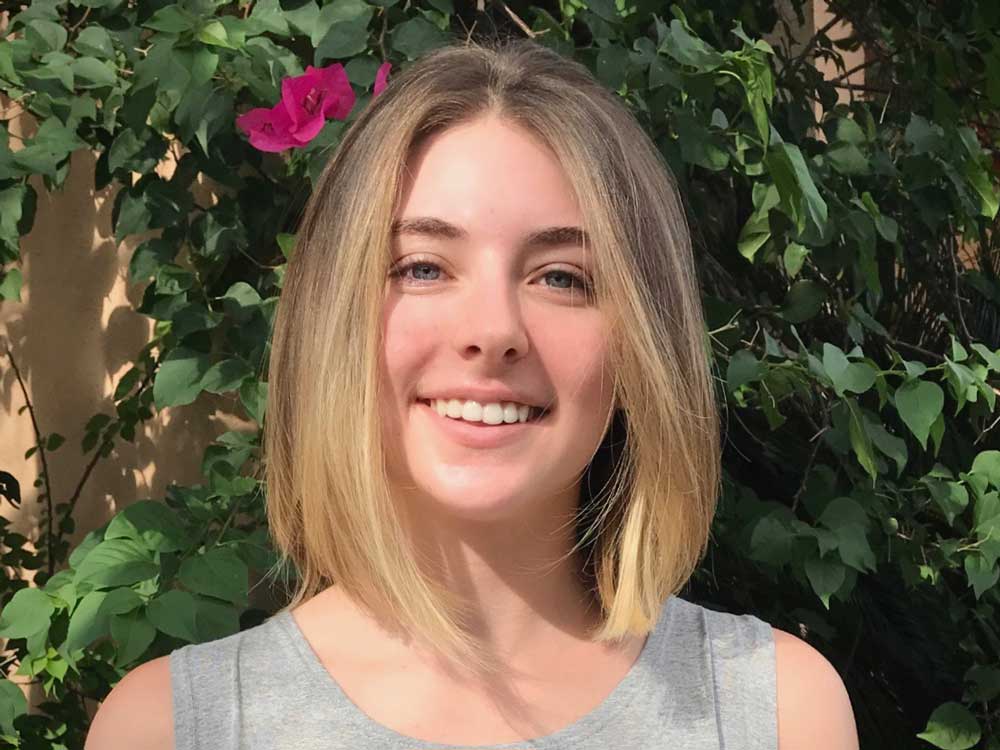 Nikki Baim (BSJ20) has won the 2018 Walter S. and Syrena M. Howell essay competition. The annual contest awards $4,000 for a Medill student's analysis of "truth gone awry."
Baim's essay, "The Sports Department of Corrections: How false reports by ESPN criminalized the University of Arizona Basketball Program," discusses the missteps of ESPN columnist Mark Schlabach in his reporting on the University of Arizona "pay-for-play" scandal. The essay further highlights the consequences of journalists' mistakes on public figures and institutions.
ESPN's article indicated University of Arizona head basketball coach Sean Miller discussed paying top players to play on the team. Despite many errors within the story, including gaps in the timeline and unreliable sourcing, the report delivered a blow to the top-tier basketball program's reputation. 
"[ESPN] must be transparent about Schlabach's reporting habits and commit to accurate journalism if they want [to] put faith back in the hands of fans, athletes and coaches," Baim wrote in her essay. 
The Howell essay contest judges commended Baim on her unique example of the devastation of unverified reporting, as well as how she acknowledged that ESPN's errors were partially due to the pressure of competition against other outlets.
"Baim's choice of topic—media coverage of the Arizona basketball scandal—was original and allowed her to delve into the impact of poor reporting on the subjects covered. But she also raised interesting questions about the impact of shrinking newsrooms and digital competition on journalism's norms and anonymous sources," said Medill Associate Professor Patti Wolter, one of the contest judges. 
A Tucson, Arizona native, Baim said that the scandal resonated with her personally. University of Arizona is the alma mater of her father and sister, and she grew up watching the school's basketball and football games. When the ESPN story broke and rattled the basketball season and recruitment, Baim said that she knew "it was trouble."
"The Arizona basketball team -- a power program [for] the past 35 years -- has become a part of the town's identity," she said. "I hoped to talk about my disappointment in the changes ESPN has made over the years and the community impact of misinformation in Tucson from a journalism perspective in my essay."
In addition to Wolter, Medill faculty members Steve Garnett and Mei-Ling Hopgood judged this year's competition.
"I would like to thank the judges for honoring me with this award," Baim said. "Attending Medill has opened up a world of opportunities for me and I am grateful for every way that my professors, advisors and peers have helped me succeed at Northwestern."