Award-winning reporter Joie Chen named director of Medill Washington programs
Chen will bring her experience from CBS News, CNN and Al Jazeera America to lead strategy and programs for Medill in D.C.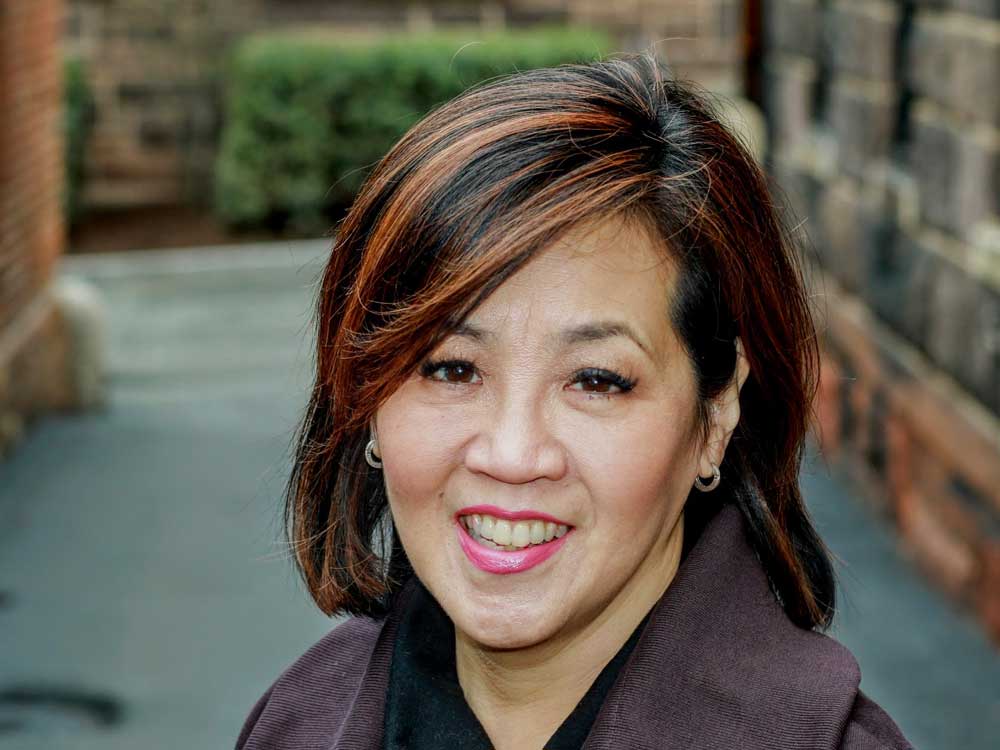 Joie Chen, an award-winning former reporter and anchor for CBS News, CNN and Al Jazeera America, has been named director of Medill programs, Washington, D.C.
Chen is an accomplished journalist and experienced leader. Her current work focuses on innovation in news organizations, content creation for new media platforms, increasing diversity in newsrooms and mentorship for next generation journalists. Since 2016, she has been a consultant and host for CNN's branded content production studio, Courageous Studio, where she is responsible for creating media and industry partnerships and developing strategy for partners.
In her new role at Medill, Chen will lead the strategy, extra-curricular programs, activities, partnerships and operations of Medill's Washington, D.C., campus.
"Every success I've ever had in my professional life I owe in some way to Medill," said Chen, who is a Medill alumna. "It's an enormous honor for me to support the next generation of Medillians as they begin their careers. I look forward to helping to create new opportunities for them and to keeping Medill at the forefront of journalism education."
From 2013-2016, Chen was an anchor and correspondent for Al Jazeera America's flagship current affairs program, America Tonight. She also served as editorial leader for the editorial team that had more than 50 members. During her time at Al Jazeera America, Chen was nominated for an Emmy for individual achievement in long-form writing.
Chen also has experience covering the nation's capital. From 2002-2008, she was a Washington, D.C.-based correspondent for the CBS Evening News and CBS Sunday Morning. She served as a correspondent at the White House, Capitol Hill and the Pentagon. She was awarded a National Emmy as a lead correspondent covering the D.C. sniper attacks.
During her time at CNN and CNN International from 1991-2001, Chen served in multiple roles, including anchor of primetime news programs, host of a daily town hall talk program with a live audience, creator and anchor of the network's first integration of online and on-air audiences, and anchor of international and domestic breaking news and major event coverage. She was awarded a National Emmy as anchor and lead correspondent of the Atlanta Olympic Park bombing.
"Joie's career experiences and achievements at the highest levels of network news will allow Medill to build on the more than half-century legacy of our Washington program," said Tim Franklin, senior associate dean at Medill. "Joie will take the lead in growing our D.C. program for the future, creating more opportunities for students, new initiatives for working professionals and timely public events on critical issues facing the news media and our nation."
Established in 1966, Medill's D.C. campus gives students real-world experience reporting from the nation's capital. From this campus, undergraduate and graduate students are fully credentialed working journalists who report, write and publish stories. They cover the White House, Congress, U.S. politics, federal policy, national security and more. Stories are published on the Medill News Service and Medill on the Hill websites. Many are also published or broadcast by media organizations across the country.
Chen's connections with Evanston and Northwestern run deep. Having grown up in the area, she attended preschool through high school in Evanston. She participated in the Medill-Northwestern Journalism Institute for high school students, also known as Medill cherubs. She went on to receive both her bachelor and master's degrees in journalism from Medill. Furthermore, her father, Chiadao Chen, was emeritus professor in biochemistry at Northwestern's medical school.
Chen has served on Medill's Board of Advisers for more than 10 years and was inducted into Medill's Hall of Achievement in 1997. She will start her new role at Medill early next month and will be based in Washington, D.C.