Medill, James W. Foley Legacy select first Medill-Foley Fellowship winner
Fellow to help engage public in important issues around conflict reporting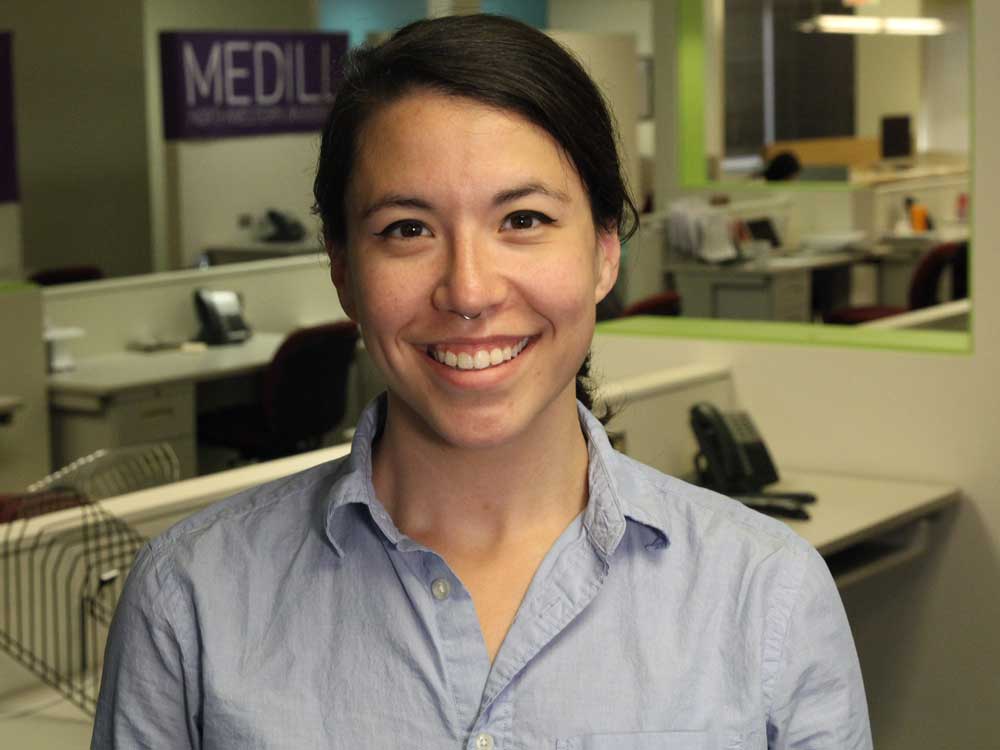 The James W. Foley Legacy Foundation and the Medill School of Journalism, Media, Integrated Marketing Communications at Northwestern University announce the selection of Medill graduate journalism student Juliette Rocheleau as the inaugural Medill Foley Fellow.

The six-month paid fellowship is named in honor of Medill alum James Foley, a foreign correspondent who was held hostage in Syria and beheaded by ISIS on Aug. 19, 2014.

"The James W. Foley Legacy Foundation is grateful to partner with the Medill School of Journalism to create this Medill Foley Fellowship," Foundation President Diane Foley said. "We hope that Juliette and the journalism students selected as future fellows can learn, while supporting Jim's legacy of American hostage return and freelance conflict journalist safety."

"These fellows will have the unique experience of helping engage the public in the difficult and important issues around conflict reporting and hostage safety," said Ellen Shearer, a Medill professor who is executive editor of Medill News Service and co-director of the Medill National Security Journalism Initiative as well as a Foley Foundation board member. "It is a tremendous learning opportunity."

Rocheleau is the first of three Medill Foley Fellows for the upcoming academic year. The Fellows are based in the Medill Washington offices.

"As a journalist, it's a privilege to support the amazing work of the James W. Foley Legacy Foundation to promote press freedom around the world," Rocheleau said. "While he was alive, James sought justice by amplifying the voices of others. I'm thankful to the foundation and to Medill for the opportunity to add to James' legacy of empowering others."

The Fellows will research and report on U.S. hostage policy, journalists' safety training and the issues of reporting in conflict areas for the foleyfoundation.org and nationalsecurityzone.org websites. In addition, they will manage the foleyfoundation.org website as well as social media for the foundation.

For more information, contact Amy Coyne at amy.coyne@jamesfoleyfoundation.org.