How IMC helped alumnus Mike FitzGerald keep pace with the changing auto industry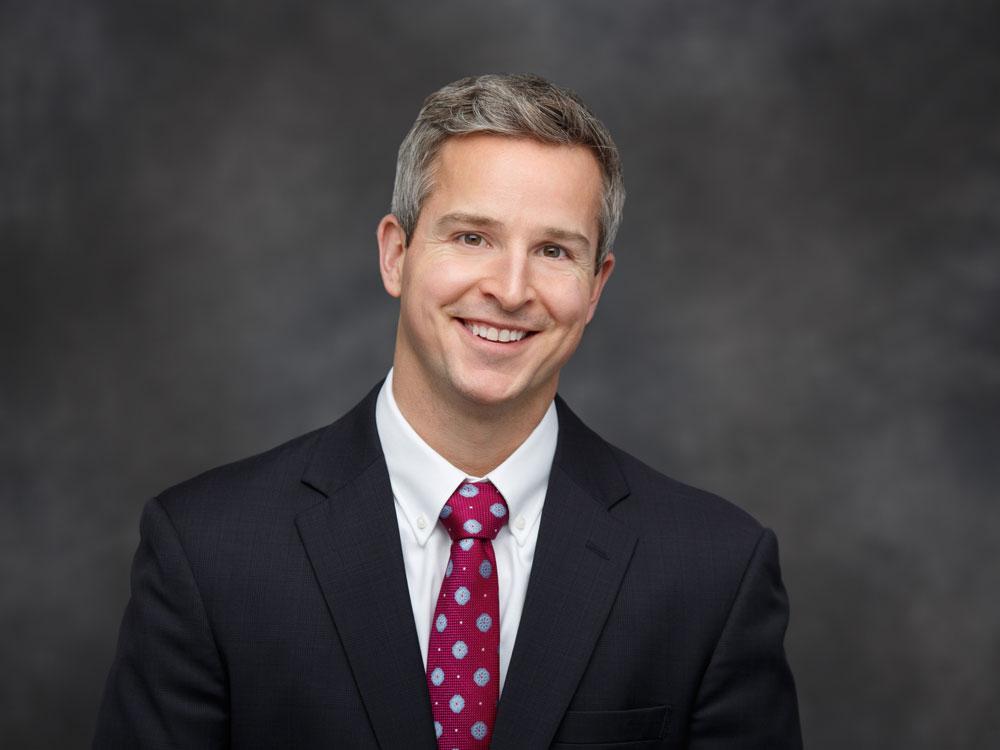 Mike FitzGerald (IMC17) is a "car guy."

FitzGerald has spent the last decade at agency GTB, managing Ford Motor Company's marketing efforts on the dealership level. As the account director for the Chicago region, he leads a branch that serves more than 200 dealerships across four states.

"I like the fast pace of the automotive business." FitzGerald says.

In June 2017, he graduated from Medill with a master's degree in Integrated Marketing Communications. He says the IMC Online program helped him stay on top of the rapidly evolving automotive industry.
What has been your career path?
After high school I started working in a factory. I eventually decided, "I don't know if factory life is for me." I was in Canada at the time. I had the opportunity to go down to Texas for school full time, and the program that spoke to me most was journalism, with a concentration in advertising.

I started school thinking I wanted to be a copywriter, then changed to the account field, which seemed a little more suited for my skills. I started at a company called TM, which did the advertising for Subaru. I then went back to Canada and worked in Toronto for a few years at another good agency called Y&R. There I worked on a variety of businesses from Campbell Soup to Jaguar Land Rover.

My college sweetheart and I got married and moved back to Texas. I went on to the automotive business for Ford Motor Company at GTB, working with the dealers. I moved to Chicago a couple years ago to run this office, and haven't looked back since!
What excites you about marketing in the auto industry and the opportunities that digital marketing technology offers brands like Ford?
I think it's amazing. Both the marketing industry and automotive industry have changed so much in the last 10 years. 

For marketing, the digital landscape has changed completely. The automotive industry is, I think, on a tilt, where it's about to really, really change. It's really exciting, but also terrifying. This is one of the reasons why I went to Medill.

There's a lot of opportunity for us as marketers. I believe that automotive is going to become a media sooner than we think. Once autonomous cars are mainstream, that's a captive audience, a media audience. New vehicles know where you're going, what you're passing. The self-driving vehicle will have your full attention. So the automotive market, I think, is going to switch into a media market. Just as the shift with online retailing has seemed slow yet quick, the shift with automotive as a strict point-A-to-point-B to an experience and an opportunity for marketing is going to happen pretty quickly.
What first drew you to the IMC program at Medill?
Northwestern is a strong brand. I thought, if I'm going to spend the money and the time, I want to have something that I'm really proud of. I had heard some really great things about Medill. I did some research on the professors and I really liked that they aren't simply academic professors. They have that real-world experience. You're looking at people who are in the advertising hall of fame, and CMOs of major companies. Those are the kind of people I want to talk to when I'm trying to learn something new.

Also, another part of the Northwestern brand is the quality of classmates I knew I'd have. And they did not disappoint. They are phenomenal. In many cases you learn just as much from your classmates as you do from your professors. There's some really smart people taking these classes, and they're fun to talk to. We're all peers, so it's a nice way to learn.
How has the IMC program helped you in your job and career?
I just graduated. Although each class collectively builds to a holistic look into marketing, each class is individual. There are strong learnings in each class that are immediately applicable.

One of the things that surprised me about the program was the analytics. I did my undergrad in journalism for the strict purpose of avoiding as much math as possible. That's actually one of the things that drew me to IMC, too. Through some of the storytelling that you learn in the program, it's really developed a love of analytics for me. I took the statistics classes and didn't mind it as much as I thought. I wasn't penciling out programs and trying to memorize formulas, I was getting concepts and access to programs like SPSS and Tableau to visualize it. It becomes much more of a storytelling medium, and that's why I was in journalism in the first place.
What is one piece of advice you wish someone had shared with you early in your career?
There's a quote from Jae Goodman I think about a lot:

"Sometimes the most important part of our jobs is remembering that the person we call 'the client' is a person."

And you could flip that over to the IMC approach:

"At the end of the day, remember that thing you're calling 'consumer' is an actual person that has all sorts of feelings, and is going through different life stages. And it's not always about segmenting them into a box."

It seems remarkably simple—of course you know your client is an actual person. But it really does serve you well, when you first come into a business, especially if you're client-facing, to really understand that that client is an actual person.