Medill alumnus wins trip with New York Times columnist
Tyler Pager (BSJ17) will travel with Nicholas Kristof and write stories for The New York Times' website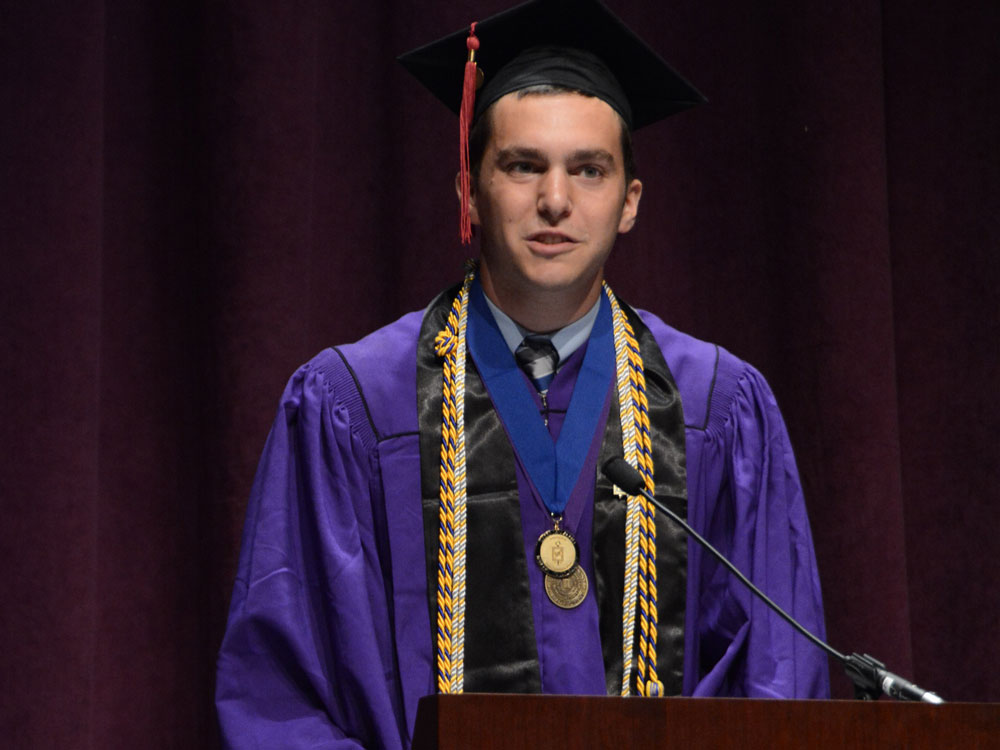 Medill alumnus Tyler Pager (BSJ17) has been selected to travel this summer with New York Times Pulitzer Prize winning journalist Nicholas Kristof.
Pager was selected from hundreds of applicants for Kristof's annual win-a-trip contest. It's likely the pair will travel to Central African Republic, one of the poorest and most troubled countries in the world, according to Kristof. Pager will write stories for The New York Times' website. Kristof said he hoped Pager's reporting would draw student readers to the site and said he valued Pager's "fresh eyes."
"Tyler stood out because he had superb clippings and journalistic experience, somehow still managed to get straight A's at Northwestern, and won raves from journalists he had interned with," said Kristof. "I'm confident that Tyler will emerge as an important journalist of his generation, and I'm looking forward to the chance to work with him early in his career."
Pager, who is currently a graduate student at University of Oxford, said Kristof's contest has been on his radar for several years. He said his winning essay stemmed from a conversation Pager had with Kristof after he spoke at Northwestern in 2014. Pager covered the event for The Daily Northwestern.
"I asked him how his columns help shape public opinion about global issues. He told me, 'I think that where we can have some impact is projecting issues onto the agenda, and once issues are on the agenda, then they're more likely to get addressed,'" Pager said. "This ethos has driven a lot of the reporting I've done and so I focused my essay on some of my past work and my desire to broaden the scope of my reporting to a global scale."
Pager said he is looking forward both to the reporting trip and to working with Kristof.
"I hope our work brings to light the pressing issues facing a region that is often neglected by mainstream media outlets. Nick has an incredible platform, and I'm excited to work with him to dive deeper into issues of global poverty and social justice," Pager said. "Nick's work has transformed the discourse around many of these issues, and I hope I can play a role in furthering the conversation. I also know we will learn a great deal from the people we meet during the course of our travels, and I hope to share their stories and teachings with readers.
"On a personal level, I'm thrilled to have the opportunity to learn from Nick. Nick is one of the most accomplished journalists working today and I'm incredibly lucky to work alongside him."