Medill announces $25,000 scholarship for the Politics, Policy and Foreign Affairs specialization
Graduate journalism program is one of eight Medill offers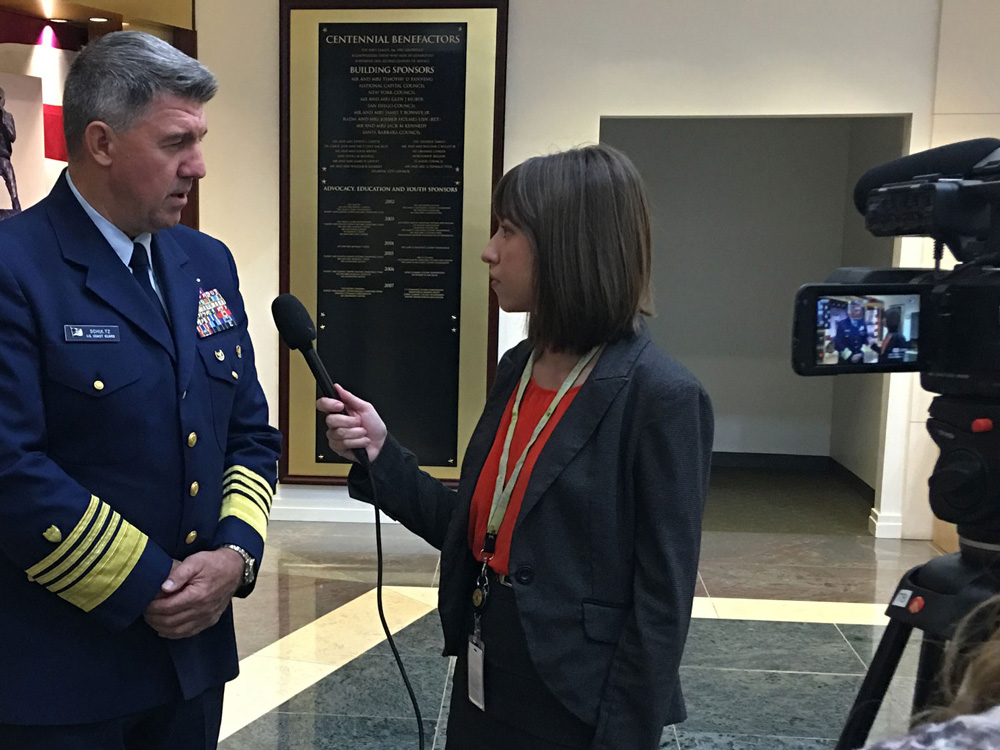 A top student admitted to the Politics, Policy and Foreign Affairs graduate journalism specialization will receive a $25,000 "Dean's Scholarship of Excellence" for the 2019-2020 school year. The award was announced today by Northwestern University's Medill School of Journalism, Media, Integrated Marketing Communications.
Medill's Master of Science in Journalism program offers eight specializations, including the Politics, Policy and Foreign Affairs specialization. Students in the yearlong program spend one quarter in Chicago and three quarters in Washington, D.C. During their time in Washington, students are provided with credentials allowing them to report from Capitol Hill and other newsworthy locations. They also collaborate with Medill's numerous professional media partners.
"The Dean's Scholarship of Excellence will recognize a new Medill student who we believe shows promise for future success in the realm of political reporting," said Charles Whitaker, Medill interim dean. "Medill has a strong network of alumni in this area, and we're excited by the prospect of adding another outstanding journalist to our legacy in this field."
Those interested in the scholarship should complete their admission application for the graduate journalism program and indicate an interest in the Politics, Policy and Foreign Affairs specialization. The winner will be informed of the award when he or she is admitted to Medill. Those interested should apply by Dec. 3. Classes for the specialization begin in June.
Apply to Medill and this specialization.