Covering the Pittsburgh Shooting: How Medill Prepared Me
Alexis Wainwright relied on lessons she learned at Medill to guide her through coverage of the Pittsburgh shooting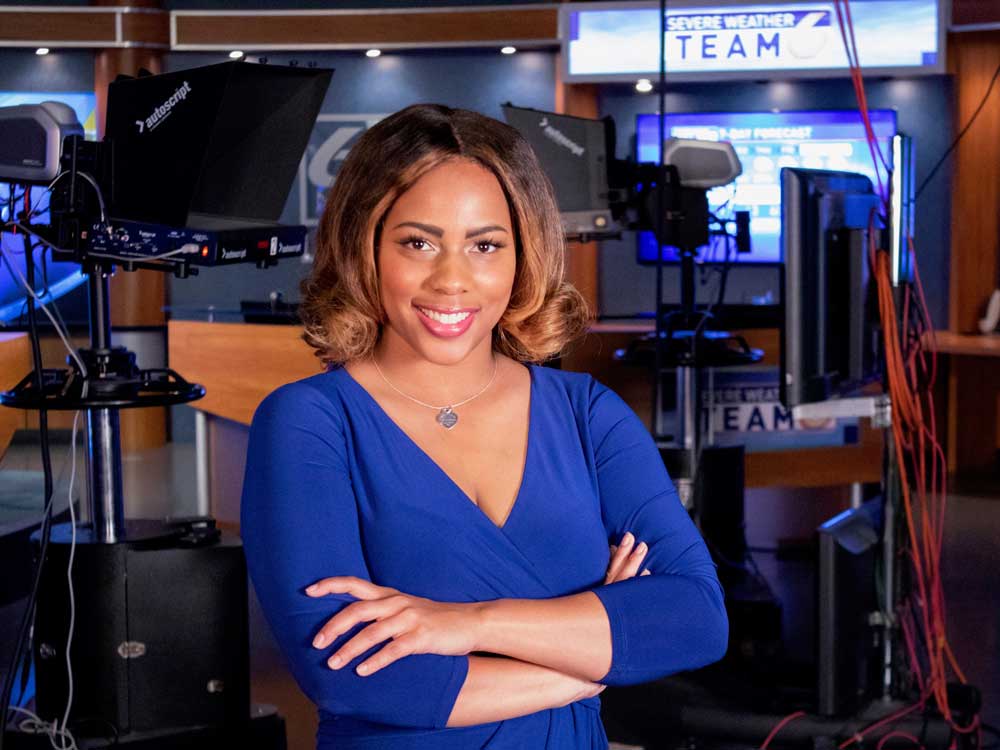 On Saturday, October 27 Another mass shooting occurred, this time in Pittsburgh. I don't work in the Pittsburgh market, but my station is a little over an hour away. I started my shift at work with the Hillel on Penn State's campus, where I talked to the Jewish community. There were moments I wanted to hesitate because the questions were tough, but then I thought back to Medill and realized I had to ask the hard questions in a sensitive way. I just started a regular conversation and worked my way from there.
At one moment I caught a woman who recognized me from my TV station and we began talking. She later agreed to an interview and after the first question she began to cry, and it hit me—I wanted to cry too. She later revealed that she had family and friends who are from Pittsburgh and the Tree of Life Synagogue.
Sometimes when you're working as a journalist, it's hard to separate your personal feelings while you're on the job. You want to be sensitive, but one thing we don't touch on often is whether or not a reporter can be emotional. I'll never forget the day after the 2016 presidential election. Everyone came into the Medill newsroom with a range of emotions. We started class and our professor wanted us to speak on the Election Day coverage. Students began speaking up about what they saw but then it became an emotional debate.
From that experience, I learned to leave my opinions and feelings at home…until this shooting happened. I've covered somber events before but at that moment, I'm watching people cry in front of me, or choking on tears trying to explain how this hurt them. I can be a very emotional person, so I was fighting back my tears while just watching the women who I interviewed cry. I came to realize some of these people just need an outlet where they can talk to someone about how they feel. After that, I had to take a moment to talk to myself and say "You can't be emotional out here, save that for later." I expressed condolences to her and her family, and I left. 
Medill Explores was another experience that prepared me to cover tragedy. Traveling to South Africa and just being able to talk to people and ask questions helped. One story I covered, about African refugees migrating to South Africa, made me feel strange about asking questions, especially to get the answers I needed. Over time, I learned I still have to ask the awkward questions because I still need to know the answer.
It can be difficult when it comes to breaking news and meeting deadlines, because you want to take your time to get all the information you can get, but at the same time you want to beat the clock and possibly the competition. Well, I learned ahead of time that accuracy beats timeliness.
Accuracy is something that has always stuck with me since school. I used to get nervous about getting anything wrong, but because my Medill instructors were so tough on me, I learned early. Two of them would give an automatic zero if we had one word spelled wrong, whether it was a person's name or an address. With this tragedy so close to home, inaccurate facts would be insulting. So sometimes I asked something twice. No matter how obvious things were, I asked and then asked for the spelling and recorded that too. You can never be too sure.
I'll never forget the experience of covering a tragedy. My prior experience with Medill, and being out in the field before my first job, couldn't have prepared me more.