Pulitzer Prize-winning journalist Hannah Dreier honored with Medill's John Bartlow Martin Award
The ProPublica writer's series investigated the government's botched crackdown on the international crime gang MS-13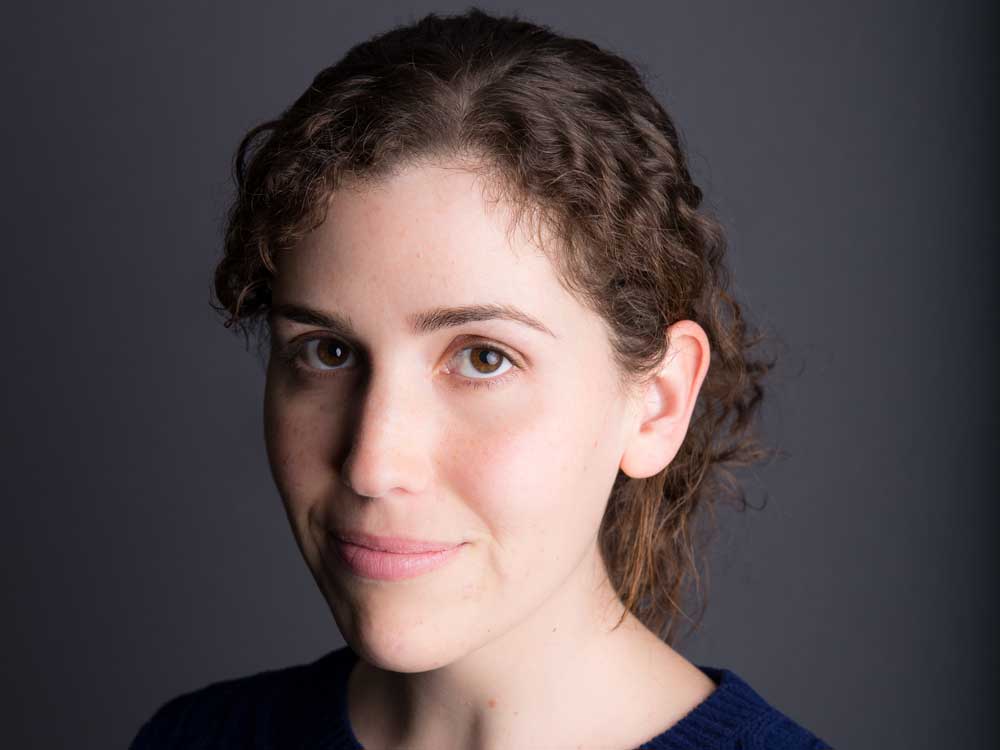 Investigative reporter Hannah Dreier has won the 2019 John Bartlow Martin Award for Public Interest Magazine Journalism from Northwestern University Medill School of Journalism, Media, Integrated Marketing Communications. She was honored for "Trapped in Gangland," a three-part series on the government's failure to stop MS-13 gang violence in Suffolk County, New York. On April 15, she was awarded the Pulitzer Prize for Feature Writing for the same ProPublica series.
Dreier's relentless and often high-risk reporting illuminated the many mistakes and failures in the Suffolk County Police Department's handling of MS-13 and uncovered pervasive problems in the department's treatment of Latino immigrants. At the center of it all were stories of innocent teenagers whose lives were lost or forever changed, and families broken apart.
"Dreier's work as a whole explored and amplified the experiences of Latino families who have seldom been heard from in the debate about border security and MS-13," said Stephen Engelberg, the editor-in-chief of ProPublica. "Through the prism of Long Island, Dreier portrayed America in the Trump era: The backlash against immigrants with no criminal records; the stereotyping of Latinos by white police officers; and the transformation of schools from safe havens into a pipeline for channeling immigrant students to deportation."
The series, which was co-published with New York Magazine, Newsday and The New York Times Magazine, highlights three stories of teenagers stuck in the middle of gang violence and government policy. There was Henry, a teenage MS-13 member who tried unsuccessfully to escape the gang and better his life by secretly acting as an informant for the FBI and Long Island Police, only to be betrayed by the authorities who revealed his identity and sent him for deportation. There was Carlota Moran, a mother who begged the Suffolk County Police department to search for her missing son Miguel, only to be dismissed until Miguel's dismembered body was found in the woods known to MS-13 as "the killing fields." And there was Alex who, after doodling in class, was kicked out of school and then deported when the drawings were wrongly interpreted as gang symbols. In all cases, Dreier put her own life at risk in order to bring these important stories to light.    
"I couldn't be more thrilled to have won this award, which is so special because it recognizes stories that are both human and investigative," Dreier said. "In these polarized times, public interest reporting that connects on an emotional level is more important than ever. I also take this award as an acknowledgment of the bravery of the immigrant parents and teenagers who entrusted me with their stories at great personal risk, and hope it helps focus attention on their ongoing plight."
Patti Wolter, the contest chair and Medill's Helen Gurley Brown Magazine Professor, said the strong narrative writing submitted in this year's competition truly brought stories of uncovered topics to life.  
"This year's competition generated an amazing array of stories from sexual harassment to immigration to prison abuse and more," Wolter said. "Dreier's investigation delivers searing portraits of the real people caught in the horrific crosshairs of policy, police and gang culture."
This is Dreier's second award from Medill. She was previously honored with the 2016 James Foley Medill Medal for Courage in Journalism for her reporting in Venezuela.  
Dreier will speak to students and faculty on the Northwestern Evanston campus about her winning entry in a discussion from noon to 1 p.m., Friday, May 17, at Harris Hall, 1881 Sheridan Road, in the Leopold Room. This event is free and open to the public.
Honorable mentions for the 2019 John Bartlow Martin Award were awarded to two other entries: 
Kiera Feldman, ProPublica, Type Investigations, Voice of America, "Trashed," an inside look at the world of New York City's commercial garbage industry
Brian Palmer and Seth Freed Wessler, Type Investigations and Smithsonian magazine, "The Costs of Confederacy," which documented at least $40 million in public monies directed over the past decade to Confederate sites and organizations that lionize Confederate values and erase or whitewash slavery
---
About the John Bartlow Martin Award for Public Interest Magazine Journalism
Former Medill faculty member John Bartlow Martin advanced the tenets of public interest journalism. His magazine stories about labor racketeering, poor working conditions, racism, crime and abuse of mental patients were marked by careful reporting, incisive writing and a palpable concern for victims. In many cases, these stories, published in major magazines such as Harper's, The Saturday Evening Post, Life, Look, Collier's and The Atlantic, prompted public policy changes and inspired other journalists to make a difference with their own reporting.
In his 10 years at Medill, Martin helped students become skilled reporters and writers. Medill established the John Bartlow Martin Award for Public Interest Magazine Journalism in 1988 to encourage outstanding professional work in this crucial area.
The nomination period for the 2020 award will open in November 2019.