María Inés Zamudio honored with 2020 Cecilia Vaisman Award for Multimedia Reporters
Award from Medill, NAHJ recognizes outstanding reporting on Hispanic and Latinx communities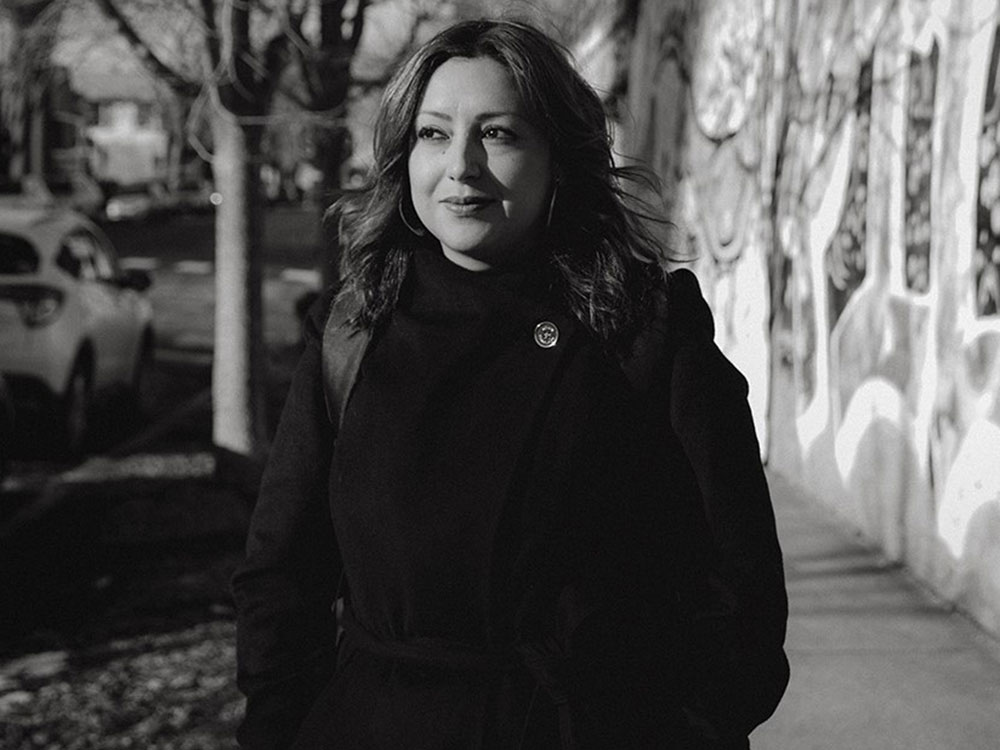 EVANSTON, IL - María Inés Zamudio is the recipient of the 2020 Cecilia Vaisman Award from Northwestern University Medill School of Journalism, Media, Integrated Marketing Communications and the National Association of Hispanic Journalists. Zamudio covers immigration for WBEZ, the Chicago NPR affiliate.
The Vaisman award honors an individual working in audio or video journalism who works every day to shed light on the various issues affecting Hispanic and Latinx communities inside and outside the United States and is an active member of the NAJH. It is given jointly by NAJH and Medill, and includes a $5,000 cash prize. The award is named for Medill faculty member Cecilia Vaisman who died in 2015.
"María Inés' reporting brings to her listeners a greater understanding of the challenges faced by the Latinx and other immigrant communities in Chicago," said Medill Dean Charles Whitaker. "These are critically important stories to bring attention to as our city and nation grapple with what it means to be a diverse and inclusive society. I'm delighted we get to honor María Inés' work with this award that is so meaningful to Medill."
Zamudio's nomination was reviewed and selected by a jury of Medill and NAHJ representatives, including members of the NAHJ Chicago chapter. The award criteria was determined by the jury.
"I am honored to receive this award, and to represent the communities I report on in doing so. I love the work that I do and having that work recognized by Medill and the NAHJ is humbling," said Zamudio. "I hope more Hispanic and Latinx communities and journalists get the recognition they deserve."
Zamudio is an investigative journalist and part of the race, class and communities team at WBEZ, Chicago's NPR news source. Prior to her time at WBEZ, Zamudio worked for American Public Media's investigative team.
In 2015, Zamudio and a team of reporters from NPR's Latino USA received a Peabody National Award for their coverage of Central American migrants. Zamudio's story was reported from the Mexico-Guatemala border and it focused on the danger women from Central American while traveling through Mexico as they try to reach the United States.
She's also worked for the Memphis Commercial Appeal and Chicago Reporter magazine as an investigative reporter. Zamudio's work has appeared in The Associated Press, New York Times, National Public Radio, NBC 5 Chicago, Telemundo and Univision among others.
"NAHJ is elated to celebrate María Inés Zamudio as the 2020 Vaisman award recipient," said Hugo Balta, two-time NAHJ President. "Her service in media honors the work and legacy of Cecilia Vaisman to ensure representation of Hispanic and Latino communities in the news does not remain a monolith." 
Zamudio's contributions will be highlighted during a virtual award ceremony hosted by Medill Nov. 12 in partnership with NAHJ.