Medill faculty member awarded Ford Foundation Creativity and Free Expression Grant
Grant aims to lift up underrepresented and unheard voices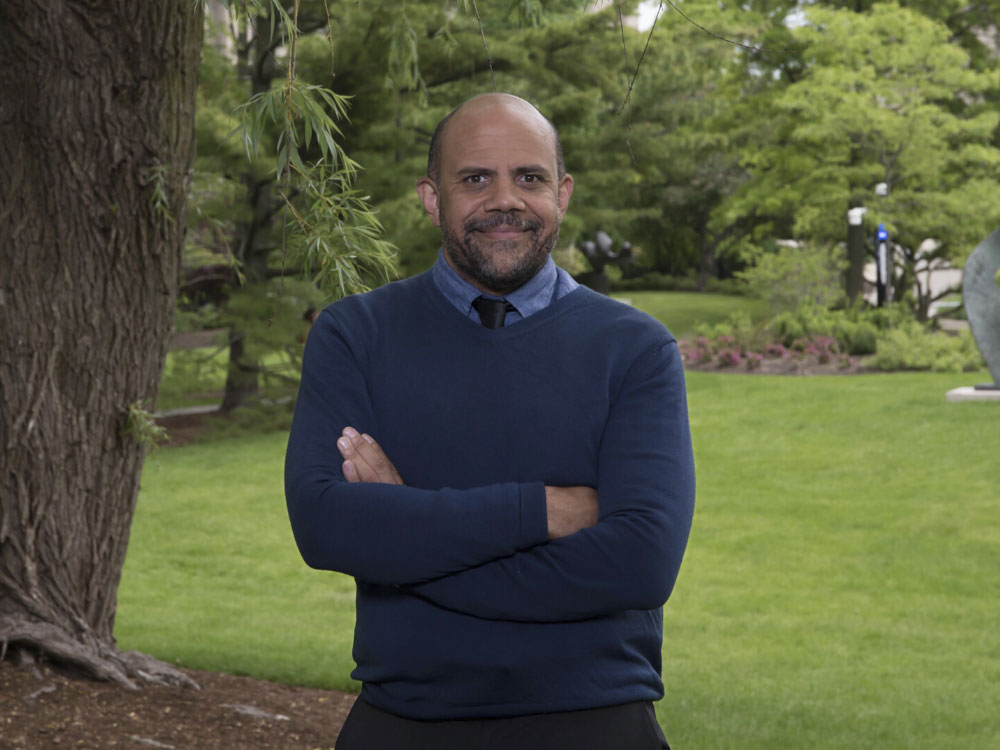 Steven W. Thrasher, assistant professor and Daniel H. Renberg Chair of social justice reporting at Northwestern University Medill School of Journalism, Media, Integrated Marketing Communications, has been awarded a $75,000 grant from the Ford Foundation. The grant will support Thrasher's research on viruses in society, his course on virus coverage in the media and the research for his forthcoming book, "The Viral Underclass," which will be published by Celadon Books and Macmillan Publishing.

The Ford Foundation Creativity and Free Expression Grant is committed to strengthening diverse networks of cultural producers and decision makers with the objective of illuminating the root causes of injustice.

"Professor Steven Thrasher is visionary," said Farai Chideya, Ford Foundation program officer. "His approach to media blends impeccable field research and primary reporting with an understanding of history, sociology, politics and data. With his forthcoming book on "The Viral Underclass" and his position as Daniel H. Renberg Chair of social justice reporting at Northwestern's Medill School, Dr. Thrasher represents the type of public intellectual we need to see and hear and learn more from."

Thrasher plans to use the grant to cover costs related to writing his book such as conducting interviews; traveling to Appalachia for field research; hiring student researchers; gathering empirical data on how race, disease and sexuality are documented in media; studying how the coronavirus crisis intersects with HIV/AIDS history; developing new courses; and purchasing audio/visual documentation equipment.

"I'm thankful to have support for my work on what I call 'the viral underclass,'" said Thrasher. "It's important that we as a society understand the ways viruses come into contact with certain demographics and study how viruses—in collusion with racism, nationalism, homo/transphobia and ableism—affect certain communities."

"Now more than ever, Steven's intersectional work is vital to understanding how marginalized communities disproportionately take on the burden of a public health crisis," said Dean Charles Whitaker. "I'm grateful that this grant will help him to carry on his critical work."

In addition to his work at Medill, Thrasher serves as a core faculty member of the Institute of Sexual and Gender Minority Health and Wellbeing at Northwestern where he conducts research on HIV criminalization and teaches an immersive course on reporting on LGBTQ health. He also is a fellow in the Sexuality Project at Northwestern (SPAN) and the Black Arts Consortium. In 2018, he received a $15,000 Ford Creativity and Free Expression grant for his dissertation research. He has also previously been awarded grants from the Alfred P. Sloan and Gannett Foundations for his writing and scientific research. He is a regular guest on NPR, WBEZ, WNYC, CNN and PBS.