Medill students selected as Report for America corps members
Four students to take local public service journalism around the country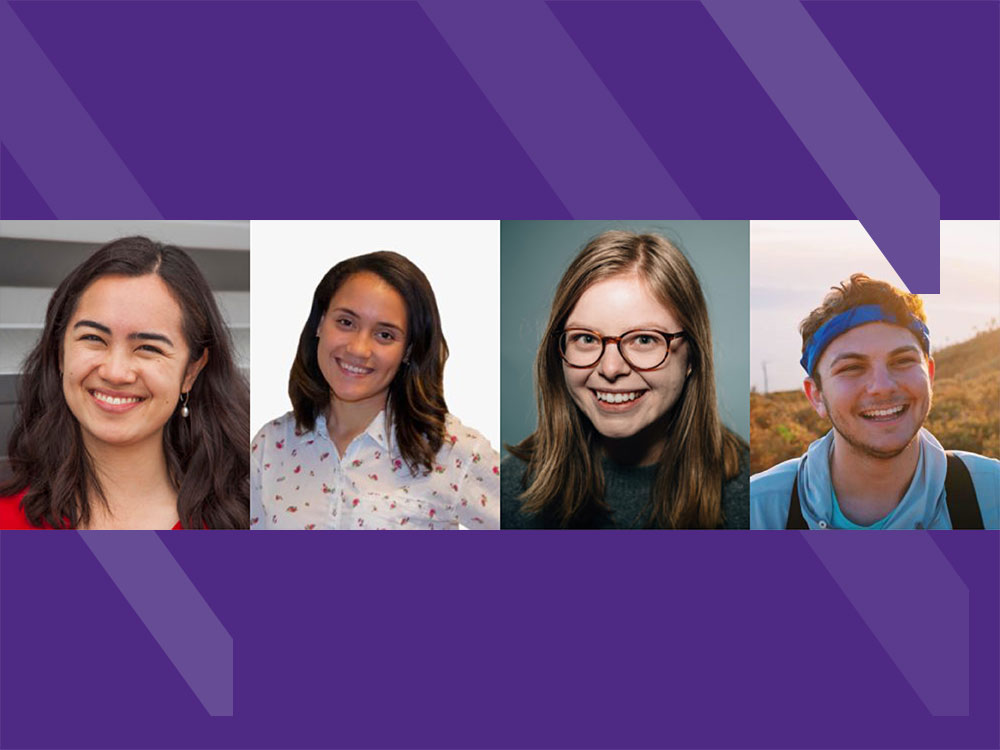 Medill journalism students Madeline Burakoff (BSJ20, MSJ20), Piper Hudspeth Blackburn (MSJ20), Kristina Karisch (BSJ20) and Alexander Schwartz (BSJ20, MSJ20) have been selected as 2020-21 Report for America corps members. Report for America places talented emerging journalists in local news rooms to report on under-covered topics and communities. The selected Medill students will cover beats ranging from endangered species and water rights, to public and mental health, to economic development, criminal justice and state legislature.

They will join a cohort of 225 reporters stationed in 162 newsrooms around the country. Journalists, editors and academics from a range of backgrounds and media platforms acted as judges, selecting from a pool of 1,800 applicants.

The newsrooms that students are placed in were also selected based on a national competition. In order to qualify, organizations need to demonstrate an urgent gap in their news coverage and a plan to use their Report for America journalist to fill that gap.

GroundTruth, an independent, nonpartisan, nonprofit news organization, launched Report for America in 2018. It aims to create a new, sustainable system that provides Americans with the information they need to improve their communities, hold powerful institutions accountable and rebuild trust in the media. Learn more about this year's corps members.