Medill senior wins 2021 Howell Essay Contest
Marissa Martinez's winning essay examines reporting unverified police accounts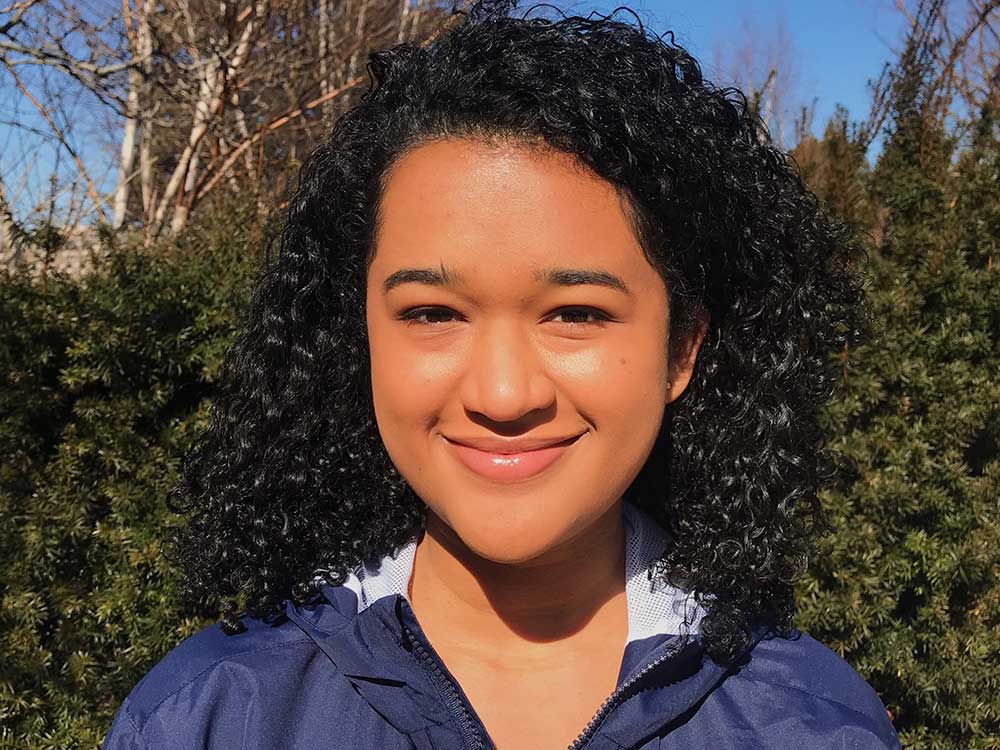 EVANSTON, ILL. -- Marissa Martinez (BSJ21) was named the 2021 winner of the Walter S. and Syrena M. Howell essay competition offered to Medill students. The annual contest challenges students to discuss "truth gone awry," in the context of news gathering and dissemination. Martinez will be awarded $4,000.
Martinez's submission, "'Officer-involved reporting': How journalists amplified unverified police accounts, spreading misinformation after Adam Toledo's death" discusses the continuous, unwavering belief some journalists put in police sources and how doing so harms the perception of Black and Brown communities.
"Police accounts, a foundation of crime reporting since the inception of journalism itself, were under a new, unprecedented wave of criticism," Martinez writes in her essay. "Yet news organizations had already dealt out damage for centuries. In fact, heavy reliance on police narratives has shaped the way Americans perceive Black and Brown victimhood, emphasizing a state body's recounting of events over community accounts. No other professional body is treated with as little scrutiny from journalists as the police." 
The essay further explores the background of using police sources in Chicago and how reporting on incidents involving police brutality, such as the Laquan McDonald case, often perpetuates inaccurate statements from members of the police department. Then, Martinez gets into the details of how the media once again reported inaccurate information and influenced public opinion of the Adam Toledo case.
Martinez closes her essay by offering a few solutions that newsrooms can implement to help counteract the harm done by unquestioned police reporting. She encourages news organizations to revise their policies to remove passive language that softens police violence, and calls on reporters to build better relationships with overpoliced communities so journalists don't have to rely heavily on a single narrative.
"We found the entry to be carefully researched, reasoned and conceptualized. Excellent evidenced, clear writing," said Medill Professor Mei-Ling Hopgood, one of the contest judges. "Editors, reporters and policy and practice leaders at journalism organizations would benefit from reading the piece."
In addition to Hopgood, Medill faculty members Stephan Garnett and Patti Wolter judged this year's competition. 
"Marissa's essay was a pleasure to read. Her clear and fluid argument against the press too readily accepting police narratives resonated with me as a journalist, a citizen, and a human being," said Garnett.
Martinez is a recent Medill graduate, who studied journalism, Spanish and sociology. She served as The Daily Northwestern's first Black female editor in chief and created the paper's diversity and inclusion chair position. Martinez has worked as a reporting fellow at the Texas Tribune, and is joining POLITICO as a fellow. She is a member of the National Association of Black Journalists, the Asian American Journalists Association and the National Association of Hispanic Journalists.