Medill welcomes author and two journalists as convocation speakers for its Centennial year
Medill welcomes author and two journalists as convocation speakers for its Centennial year
Alumni George R.R. Martin, Omar Jimenez and Andrea Valdez to share inspiration with 2021 graduates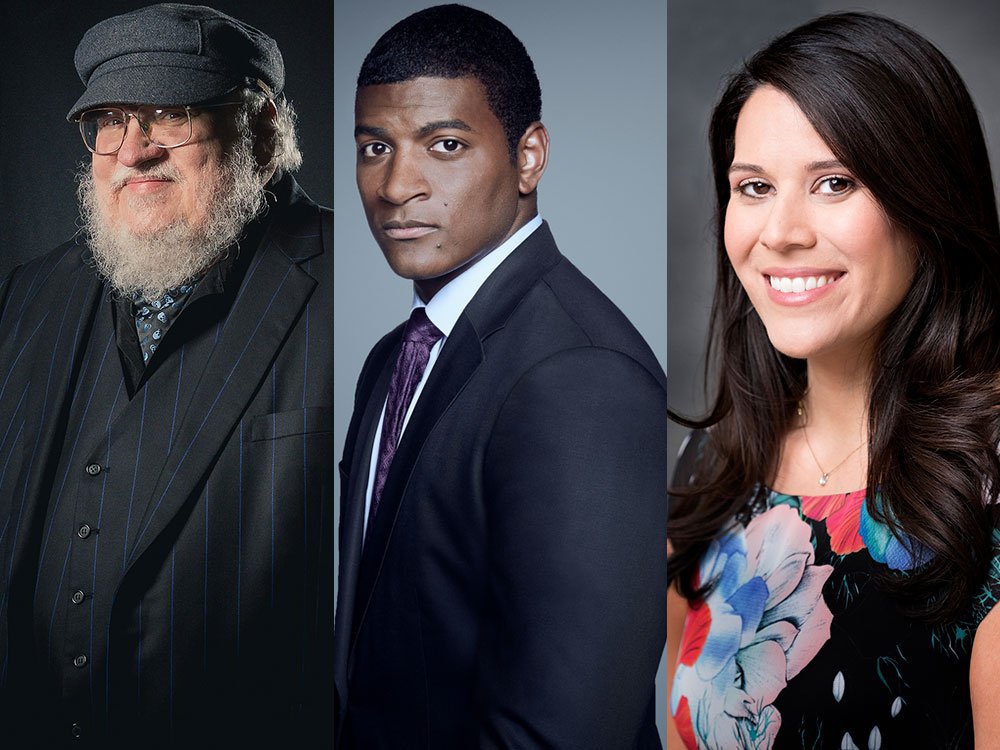 EVANSTON, Ill. -- Northwestern University Medill School alumni -- George R.R. Martin (BSJ70, MSJ71), Omar Jimenez (BSJ15), and Andrea Valdez (MSJ06) -- will be Medill's convocation speakers for 2021. Medill is welcoming these speakers as the school celebrates its Centennial this year.
Martin, who is one of Northwestern's 2021 honorary degree recipients, will participate in Medill's in-person convocation exercises on June 14. He is the author of the science fiction and fantasy series "A Song of Ice and Fire." These books were adapted into HBO's highly acclaimed and celebrated television series "Game of Thrones." He will receive an honorary degree during Northwestern's virtual commencement ceremony, also on June 14.
Jimenez will record his remarks and they will be shared with Bachelor of Science in Journalism (BSJ) graduates as part of their personalized graduation webpage. Jimenez is a national correspondent for CNN. He gained international attention for his poise and composure after being unlawfully detained by Minnesota state police while covering a protest in the aftermath of George Floyd's killing.
Valdez also will record her remarks and they will be shared with Master of Science in Journalism (MSJ) graduates. Valdez is the senior vice president of audience strategy for The Atlantic. Most recently she was editor-in-chief of The 19th, a groundbreaking nonprofit media outlet reporting at the intersection of gender, politics and policy. Previously she served as editor-in-chief of the Texas Observer, editor of WIRED.com and editor of Texas Monthly's website. She wrote the book "How to be a Texan: The Manual."
"We are enormously honored to have these three great alumni share their insights with our Medill community," said Medill Dean Charles Whitaker. "George, Omar and Andrea have unique perspectives to share, and their thoughts and encouragement will be enormously helpful to the Class of 2021 as they embark on their careers. This is a special year for Medill as we celebrate a century of educating the world's leading journalists, marketers and communicators, and we're delighted to have these honorable alumni participate with us."
Abriel Siregar (BSJ21) and Ana Suárez (MSJ21) will join the convocations as student speakers.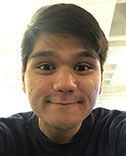 Siregar is an Indonesian student double-majoring in journalism and economics as well as pursuing an Integrated Marketing Communications Certificate. He is the Sports Director of the Northwestern News Network SportsNight and has served as a Medill Peer Advisor for 3 years. Abriel works as a marketing intern for WorkSpan, a tech startup in Foster City, California, and will continue working for the company upon graduation.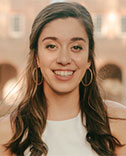 Suárez is in the Media Innovation and Content Strategy specialization. She was selected as the Medill Foley Fellow, awarded the Sagan Graduate Fellowship in Journalism and Media, and served as an MSJ Ambassador. Prior to attending Medill, Ana graduated from the College of William & Mary in Virginia and enhanced her undergraduate education at Cambridge University and the University College of Dublin. Before joining Medill. She worked as a communication and engagement specialist at William & Mary's Global Research Institute.
Convocation speeches: