Alexis Grant awarded Medill Garage Media Entrepreneurship Fellowship
Fellowship supports underrepresented groups in addressing challenges facing media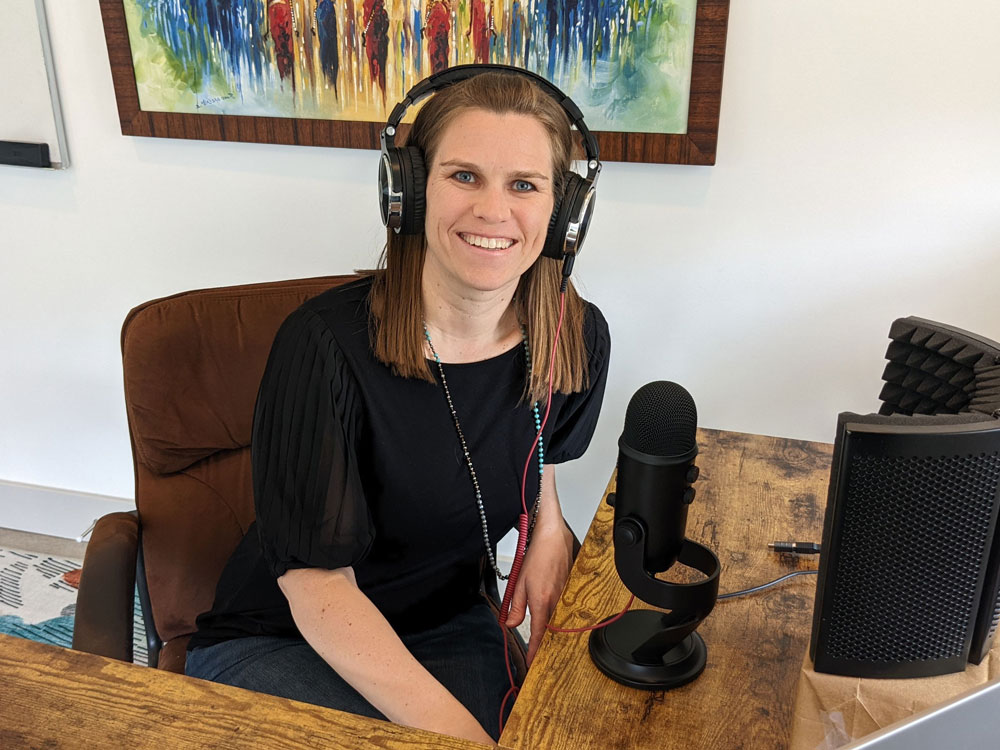 EVANSTON, ILL. -- Northwestern University Medill School of Journalism, Media, Integrated Marketing Communications in partnership with The Garage, Northwestern's entrepreneurial incubator, has awarded the 2022 Medill and The Garage Media Entrepreneur Fellowship to Alexis Grant (MSJ05).

Grant is founder & CEO of They Got Acquired, a media company that helps entrepreneurs sell online businesses. Previously, she was executive vice president of content at The Penny Hoarder, a personal finance media brand, where she worked alongside the founder as the third employee to scale the company's content operations. She also founded The Write Life, an online community for writers that she sold in 2021.

"It's pretty special to have the opportunity to collaborate with the university that helped me fall in love with journalism nearly two decades ago," Grant said. "I'm so grateful for their support of They Got Acquired, helping us lift up entrepreneurs who are building sustainable, profitable businesses. It's exciting to see Northwestern teach young people that entrepreneurship is a viable career path, and that the Silicon Valley model isn't the only option."

The one-year fellowship supports entrepreneurs from underrepresented groups—with an emphasis on women and people of color—who are working on innovation in the media industry. As part of the fellowship, Grant will receive an $80,000 stipend for the year, and access to a variety of resources across Northwestern at Medill, The Garage, the Farley Center for Entrepreneurship and Innovation and the University at-large to help them to continue to expand their work.

Throughout its journalism and integrated marketing communications programs, Medill emphasizes the importance of technological innovation and telling the stories of diverse audiences.
"Medill believes that fostering innovations within media is crucial to working through the obstacles the industry faces," said Medill Dean Charles Whitaker. "That is why an entrepreneur like Alexis is so important and why I am thrilled to support her in her efforts."

The Garage at Northwestern is a community and physical space for every Northwestern student interested in entrepreneurship to learn, iterate and grow. The 11,000 square foot space, carved out of the North Campus parking structure, is currently home to more than 60 student-founded startups and projects.

Grant began her career as a reporter at the Houston Chronicle and U.S. News & World Report, before growing a boutique content marketing agency, which was acquired by The Penny Hoarder in 2015. She lives with husband and two young kids in Harpers Ferry, WV, and graduated from the Medill Masters of Science in Journalism program in 2005.