Medill inducts seven alumni into 2022 Hall of Achievement class
The honorees represent the highest levels of achievement among the school's alumni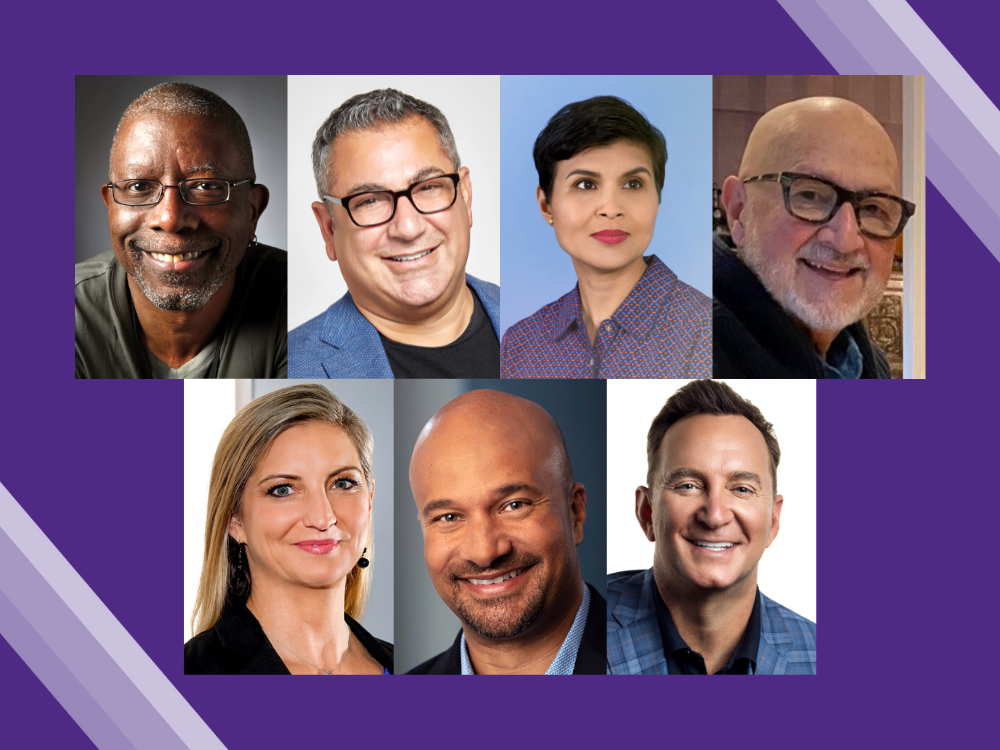 Northwestern University Medill School of Journalism, Media, Integrated Marketing Communications welcomes seven inductees into its Hall of Achievement for 2022. The distinction honors alumni whose careers have had positive effects on their fields.

"The Medill Hall of Achievement class this year reflects the breadth of Medill's influence through many industries including media but also well beyond it," said Medill Dean Charles Whitaker. "These exemplary alumni demonstrate that a Medill education can take you anywhere and give you the opportunity to do anything."
Juan Cappello (MSJ66)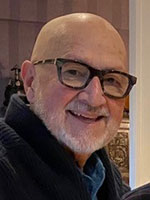 Juan C. Cappello's work as a journalist and strategic communications executive has been recognized by professional and civic organizations in the U.S. and overseas. Early in his career, Cappello received the Inter American Press Association Award for Young Journalists. In the field of strategic communications, he was the senior vice president, corporate affairs/marketing for ITT Corporation for almost two decades – the first Latin-born top corporate officer at a U.S.-based Fortune 500 company. Before founding his own strategic communications consulting firm in 2009, Cappello was president and partner of Hill & Knowlton in Latin America. He has been recognized by nongovernmental organizations and international groups, and he has also received official decorations from the governments of Austria, France and Chile, after its return to democracy in the 1990s, for his participation in human rights and cultural initiatives.


Melissa Grady Dias (IMC98)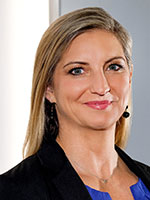 Melissa Grady Dias was appointed global chief marketing officer of Cadillac in September 2019. As CMO, Grady Dias leads strategic marketing for the Cadillac brand around the world. Recently, Grady Dias was recognized by Forbes as one of "The 50 Most Influential CMOs in the World." Prior to joining Cadillac, she was senior vice president of performance marketing, digital and e-commerce of Jackson Hewitt, where she was responsible for all demand driving activities including television and jacksonhewitt.com as well as the implementation of a hyper-local digital media program across several thousand locations. Before Jackson Hewitt, Grady Dias led digital acquisition on the global marketing team at MetLife where she led digital strategy for the U.S. market and acquisition programs for several lines of business, resulting in large year-over-year growth, and managed metrics plans and insights across all key global markets. Prior to MetLife, Grady Dias led the global analytics, e-commerce marketing, and CRM teams at Motorola.
Tariq Hassan (IMC94)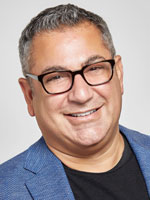 As chief marketing and digital customer experience officer, Tariq Hassan leads all marketing efforts—including digital, media, CRM, brand content and engagement, consumer insights, and menu strategy—to create holistic, compelling brand experiences for customers of the 13,500+ McDonald's restaurants in the U.S. His team leverages iconic brand and digital capabilities to ensure McDonald's continues to deliver powerful experiences that create authentic connections with customers. Prior to joining McDonald's, Hassan spent more than 20 years in global marketing, communications, innovation, and insights with premier brands. He began his career in advertising and founded the largest ad agency startup in U.S. history. He then held marketing and brand leadership roles with HP, Omnicom Group, and Bank of America before joining Petco as Chief Marketing Officer. There, he was recognized with the Adweek Brand Genius Award, the marketing and branding world's consummate honor, for his bold thinking and imaginative approach. His leadership in repositioning the company from a pet supply store to a category-defining lifestyle pet brand was instrumental in Petco's successful IPO in 2021.
Clinton Kelly (MSJ93)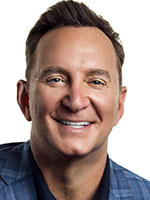 Clinton Kelly co-hosted TLC's wildly popular makeover show "What Not to Wear" for 10 years, and for seven he moderated ABC's daytime talk show "The Chew," for which he won an Emmy. He has also been regularly featured on HGTV and Food Network. A former magazine editor (Marie Claire, Mademoiselle and others) and freelance writer, Kelly has authored several books, including the critically acclaimed "I Hate Everyone, Except You," a collection of humorous personal essays. In 2020 Kelly took a break from television to focus on his writing, working with personal styling clients and hosting regular Style Esteem workshops, through which he helps people evaluate their wardrobes to fine tune their nonverbal messaging.


Mike McGrew (IMC97)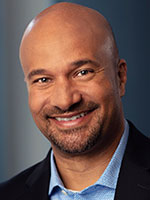 Mike McGrew assumed the role of executive vice president, chief communications, CSR & diversity officer for Constellation Brands in April 2020. In this role, he leads a team responsible for developing and executing the company's corporate communications, investor relations, corporate social responsibility, and diversity, equity and inclusion strategies designed to enhance the company's reputation with key stakeholders and advance the company's business strategy. Prior to joining Constellation Brands, McGrew held various roles with increasing responsibility at Grainger, then a $9B global provider of industrial supplies and equipment. Prior to joining Grainger, he worked in corporate communications for Alliant Foodservice (one of the nation's largest, privately held broad-line foodservice distributors) and Morton International (a leading manufacturer of salt and specialty chemical products). McGrew received his bachelor's degree in organizational studies from the School of Education and Social Policy at Northwestern.
Stephanie Mehta (MSJ92)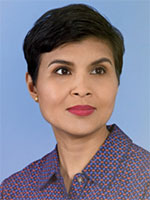 Stephanie Mehta is CEO and chief content officer of Mansueto Ventures, the business media company that publishes Fast Company and Inc. She previously spent nearly four years as editor-in-chief of Fast Company, overseeing its print, digital and live journalism. Mehta has held senior writing and editing positions at Vanity Fair, Fortune, Bloomberg Media and The Wall Street Journal. She received a BA in English from Northwestern and her MSJ from Medill. A Chicago-area native, she now lives with her husband and two daughters in Scarsdale, New York.
Michael Paul Williams (MSJ81)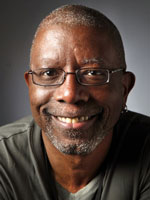 Michael Paul Williams is a Pulitzer Prize-winning metro columnist whose opinion pieces appear on the Op-Ed page of the Richmond Times-Dispatch. In 2021, he was awarded the Pulitzer Prize for Commentary "for penetrating and historically insightful columns that guided Richmond, the former capital of the Confederacy, through the painful and complicated process of dismantling the city's monuments to white supremacy." Williams, a Richmond native, is a graduate of Virginia Union University and Medill. He won Virginia Press Association awards for column writing in 1992, 1994, 2007 and 2014. During 1999-2000, he was one of 24 U.S. and international journalists awarded a Nieman Fellowship at Harvard University.
 
Medill will honor the 2022 Hall of Achievement classes on May 19 in Chicago.