Medill sophomore wins 2022 Howell Essay Contest
Joshua Gregory's winning essay critiqued coverage of Palestinian-American journalist Shireen Abu Akleh's murder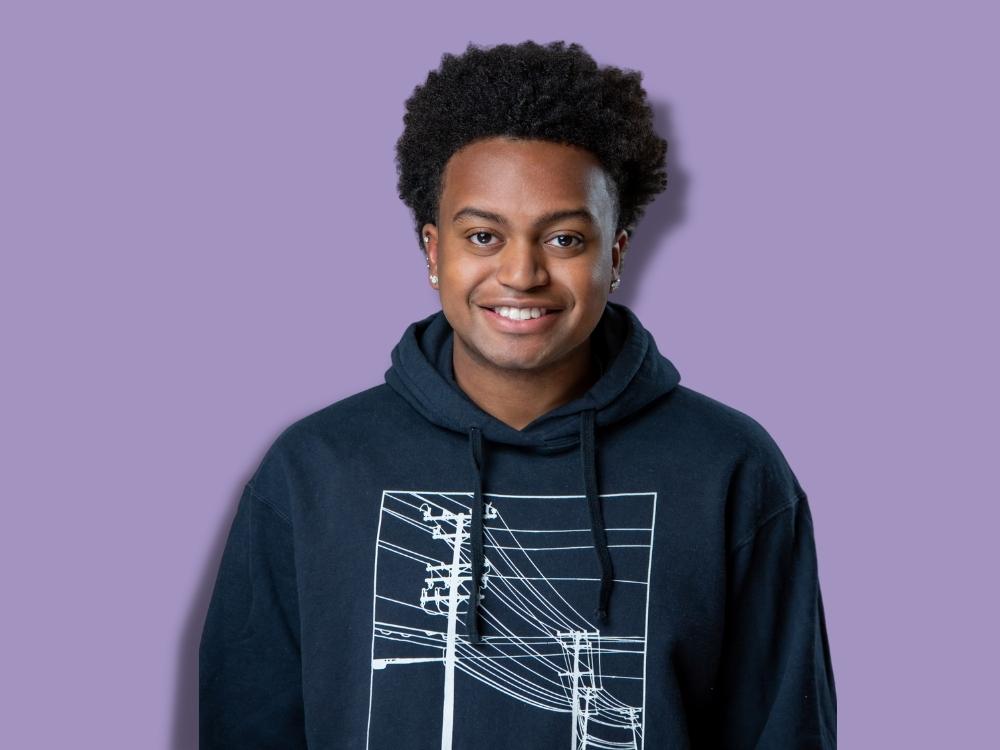 EVANSTON, ILL. -- Joshua Gregory (BSJ24) was named the 2022 winner of the Walter S. and Syrena M. Howell Essay Competition offered to Medill students. The annual contest challenges students to discuss "truth gone awry," in the context of news gathering and dissemination. Gregory will be awarded $4,000.
Gregory's submission, "Journalists Lost Objectivity When Reporting on Shireen Abu Akleh's Murder" discusses the death of Akleh in Jenin, Palestine, and how the incident was reported in mainstream media.
"I am honored to have won the Howell Essay Contest," said Gregory. "Shireen Abu Akleh was a great journalist who was killed by the military she had previously scrutinized. I found the reporting on her to be sub-par and riddled with half-truths and bias. A journalist as great as her should have been honored by her peers with thorough and objective journalism. This essay was a way for me to rectify the issue I had with the reporting of her murder."
Akleh worked as a reporter for Al Jazeera for 25 years, and was well known across the Middle East for her decades of reporting in the Israeli-occupied Palestinian territories. On May 11, Ahleh was shot in the back of the head while covering the effect of the Israeli Palestinian conflict in the Jenin region. In the following weeks, even after more information was verified, many news outlets reported vague or misleading information surrounding the journalist's death.
Gregory's essay investigates the mistakes made by various national and international media outlets in their efforts to share the news of the tragedy. Gregory discusses how the coverage lacked journalistic integrity, explores the potential reasons why it was covered that way and outlines the implications of doing so. 
"As a person fulfilling a degree in journalism, the prospect of one of my colleagues being killed by a government in pursuit of the truth is troublesome," he writes. "But the idea of their death being subject to the biases of other journalists is a horrific slap in the face."
Medill Professor Patti Wolter, the Helen Gurley Brown Magazine and Charles Deering McCormick Distinguished Clinical Professor, was one of the judges for this year's contest.
"Gregory's essay showed perspective and thoughtfulness in the discussion of journalistic objectivity and reliance on military and government sources,'' said Wolter.