Medill to serve as Inaugural Solutions Journalism Hub
Four journalism programs will be part of the network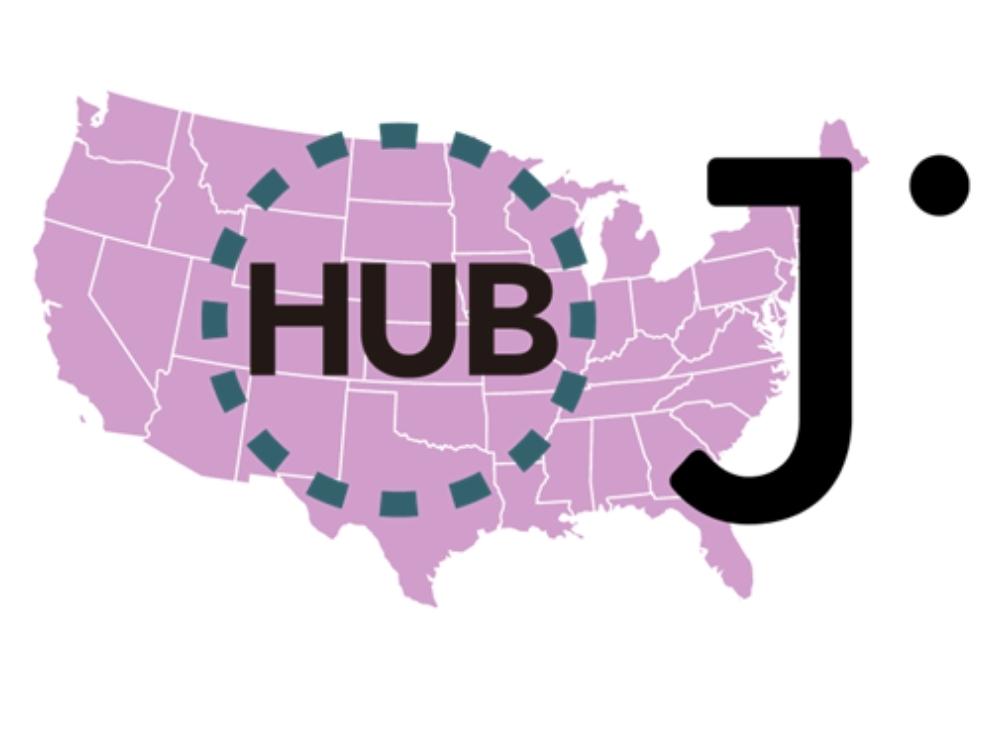 EVANSTON, ILL. -- The Medill School of Journalism, Media, Integrated Marketing Communications announced that it will become an inaugural solutions journalism hub, charged with ensuring that journalism focused on responses to problems is integrated into the teaching, research and service of leading journalism programs. The program is led by the Solutions Journalism Network.
The three other hubs are: Arizona State University's Walter Cronkite School of Journalism and Mass Communication; Stony Brook University's School of Communication and Journalism; and the University of Georgia's Grady College of Journalism and Mass Communication.
"These four journalism schools have an amazing wealth of talent and resources, and the Solutions Journalism Network [SJN] is excited to partner with them to help further the spread of solutions journalism. These new hub universities are showing a serious commitment to leading this important work in their regions and nationally, as well as collaborating with their peer institutions to undertake this mission," said Francine Huff, SJN's director of journalism school partnerships.
As hubs, these journalism schools are building and convening a national conversation about the importance of rigorous reporting on what is working as well as problems in bringing communities together to have a meaningful impact on the issues and challenges facing society. Educational institutions are incubators of creativity, innovation and research, and the four hubs are well equipped to help transform journalism so that all people have access to news that is inclusive and helps them envision and build a more equitable and sustainable world.
Medill is creating a Midwest Hub that will advance solutions journalism both in the classroom at the undergraduate and graduate levels and with professional development in newsrooms and universities across Illinois, Indiana, Michigan and Wisconsin.
In addition to its solutions journalism courses, Medill will offer in-person and virtual professional training programs, speaker events and a newsletter to journalists and educators in the region. Medill's aim is to foster learning and a discussion about the best practices and effect of solutions journalism.
"By combining classroom instruction and professional training of solutions journalism, we believe we can help make both classrooms and newsrooms better at this important form of rigorous reporting," said Medill Dean Charles Whitaker. "Ultimately, communities in the Midwest will benefit from more journalism that seeks solutions to their most vexing problems."
Solutions journalism is rigorous and compelling reporting about responses to social problems, which includes how that response has worked, or why it hasn't; insight (what can be learned from a response and why it matters); evidence (providing data or qualitative results that indicate effectiveness); and limitations (placings responses in context). SJN's mission is to transform journalism so that all people have access to news that helps them envision and build a more equitable and sustainable world. Founded in 2013 by David Bornstein, Tina Rosenberg (MSJ82) and Courtney Martin, SJN aims to ensure by 2025 that the majority of U.S. news consumers, and increasing numbers globally, have access to solutions journalism, no matter where or how they get their news.
Other schools in the program have the following plans:
The Walter Cronkite School of Journalism and Mass Communication, in partnership with Arizona PBS, has a rich tradition of producing award-winning solutions journalism that engages and serves communities across the country, especially in the Southwest. In reporting on issues such as climate change, health disparities, affordable housing, homelessness, opioid addiction and police reform, Cronkite students demonstrate the rigor of the solutions journalism approach and the impact it can make tackling challenges large and small. Now the Cronkite School Solutions Journalism Hub will deepen the impact of the school's commitment to solutions reporting, fostering collaborations to train working journalists and community leaders, as well as emerging journalists who will lead the industry for years to come.
"The Cronkite School has long placed an emphasis on producing solutions journalism projects that examine difficult social issues and engage communities," said Cronkite School Dean Battinto L. Batts Jr. "This partnership with the Solutions Journalism Network reinforces our commitment to train our students in finding answers to some of the most complex problems in the Southwest and throughout the country and gives us an opportunity to share best practices across the industry."
Stony Brook's School of Communication and Journalism offers a Master of Science in journalism focused on solutions journalism, and is committed to developing and telling stories across media that empower communities and diverse perspectives. The university has close connections to Long Island media, particularly the NPR-affiliated WSHU, that support solutions journalism work in the region. As one of the inaugural hubs, the School will catalyze the growth of solutions journalism in media education and professional organizations across the NYC metro area and beyond.
"Stony Brook is delighted to be named one of the first Solutions Journalism Hubs, and we are eager to work with the other hubs to support a national movement that is focused on solving the myriad and complex problems facing society," said Laura Lindenfeld, the dean of the School of Communication and Journalism and executive director of the Alan Alda Center for Communicating Science. "We know that building relationships and partnerships like these builds trust, and trust is the most important ingredient to addressing problems like institutional racism, the climate crisis, and so many others."
The University of Georgia's Grady College of Journalism and Mass Communication will create a hub for the Southeast to support solutions journalism through research, teaching and industry partnerships. By recruiting scholars, particularly in visual journalism, it will continue to add to the growing body of research that investigates the production, distribution and effects of solutions reporting. It will also build on the solutions journalism training that all undergraduate journalism majors receive now, and expand this pedagogy within the curriculum, focusing on local news, broadcast and sustainability initiatives. Leveraging industry relationships through the Cox Institute for Journalism Innovation, Management & Leadership, it will partner with newsrooms throughout the Southeast to help cover issues unique to the South and create larger collaborations of best SoJo practices.
"Grady College joins the Solutions Journalism Network hopeful that we can work in partnership with the other wonderful schools selected to continue our longstanding work on building trust through journalism that aims to enlighten, inform, but also to point to ways that society can work toward viable outcomes," said Charles N. Davis, dean of the Grady College of Journalism and Mass Communication. "Our newsrooms stand ready to join in this important venture. How we do our work must help citizens solve society's most pressing problems in a complex, diverse world."