Daniel Alarcón honored with 2023 Cecilia Vaisman Award for Multimedia Reporters
Award from Medill, NAHJ recognizes outstanding reporting on Hispanic and Latinx communities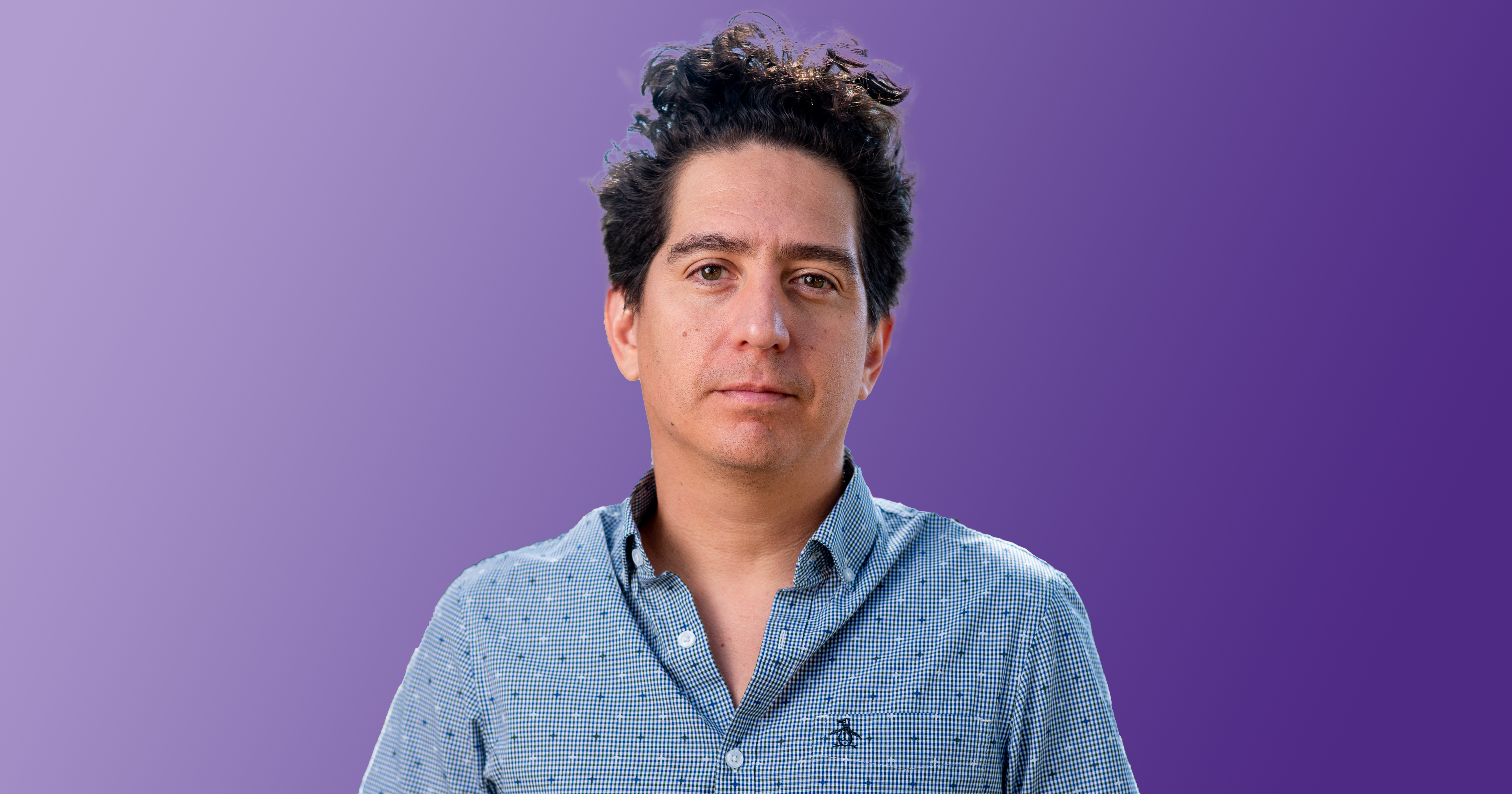 EVANSTON, ILL. -- Daniel Alarcón is the recipient of the 2023 Cecilia Vaisman Award from Northwestern University Medill School of Journalism, Media, Integrated Marketing Communications and the National Association of Hispanic Journalists.
Alarcón is the executive producer of Radio Ambulante Studios, where he oversees a team of more than 30 producers, editors, reporters, fact-checkers and sound designers living across Latin America, as they produce two podcasts, Radio Ambulante and El hilo. There are more than 200 episodes of Radio Ambulante produced in more than 20 countries. Alarcón also writes about Latin America for The New Yorker and teaches at the Columbia Journalism School.
The Vaisman award honors an individual working in audio or video journalism who works every day to shed light on the various issues affecting Hispanic and Latinx communities inside and outside the United States and is an active member of the NAHJ. It is given jointly by NAJH and Medill and includes a $5,000 cash prize. The award is named for Medill faculty member Cecilia Vaisman who died in 2015.
"Daniel Alarcón has been at the forefront of groundbreaking storytelling for the Latinx community," said Medill Dean Charles Whitaker. "He helped bring long-form narrative radio journalism to Latin America with the start of his Spanish language podcast, Radio Ambulante. I am honored to present him with the 2023 Cecilia Vaisman Award."
Alarcón's nomination was reviewed and selected by a jury of Medill and NAHJ representatives, including members of the NAHJ Chicago chapter. The award criteria was determined by the jury.
"I had the honor of meeting Cecilia, and in addition to being a wonderful journalist, she was kind and generous and committed to passing on her knowledge to others," said Alarcón. "She was a great friend to Radio Ambulante in our early years, and to be recognized with an award given in her memory is a great honor."
Alarcón's journalism has covered a variety of topics, including the rise of the new nationalist left, the book piracy industry, and the emerging democracy inside Lurigancho, Lima's most notorious prison. His work has been published in a variety of outlets, including The New Yorker, Harper's, New York Times Magazine, Wired, Granta, McSweeney's and The Believer. Alarcón has been published in the New Yorker for the past 20 years. 
"I am thrilled to congratulate Daniel Alarcón on his well-deserved Cecilia Vaisman Award," said NAHJ National President Yvette Cabrera. "Daniel is a brilliant writer and storyteller, and his work has had a profound impact on the way we understand Latin America. His ability to understand his audiences is truly a gift. I am grateful for his contributions to journalism, and I look forward to reading his work for many years to come. Congratulations Daniel!"
Alarcón has won several awards in journalism, including the 2021 MacArthur Fellowship, 2022 Maria Moors Cabot Award, and the 2022 Cabot Prize for Latin American Journalism. 
Alarcón's work will be highlighted during a virtual award ceremony hosted by Medill in partnership with NAHJ.