Medill provides safe harbor for journalist fleeing Cameroon
Haman Mana will serve as a journalist in residence during his time at Medill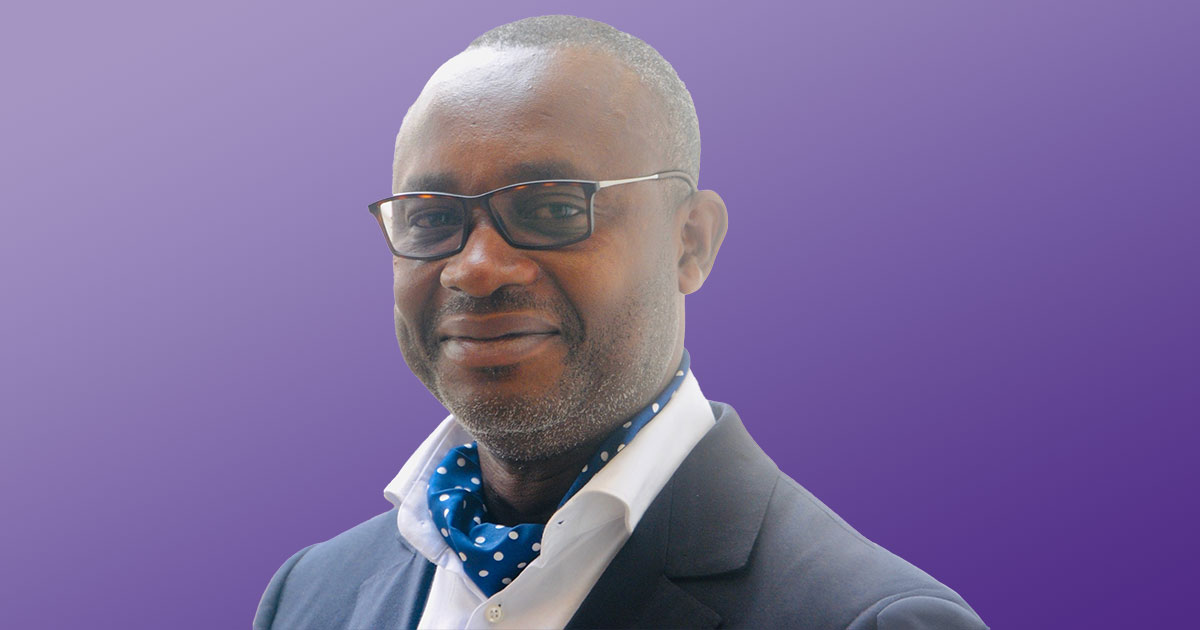 EVANSTON, ILL. - The Medill School of Journalism, Media, Integrated Marketing Communications is pleased to welcome noted Cameroonian journalist and author Haman Mana as a visiting member of the faculty for the 2023-2024 school year. Mana, the publisher of Le Jour, one of Cameroon's largest daily newspapers, was forced to flee his country following the paper's investigation of corruption and influence peddling by a powerful media mogul.
Earlier this year, Mana's case was brought to Medill's attention by the Committee to Protect Journalists. According to Mana, he and fellow journalist Martinez Zogo, the director of private radio station Amplitude FM, had both been reporting on the embezzlement of public funds by top government officials and Jean-Pierre Amougou Belinga, a politically connected businessman and media owner.
On January 13, Zogo visited Mana and told him about the death threats he had been receiving and that they were both in danger. "After they kill me, they will kill you," Mana says Zogo told him. A few days later, Zogo was abducted and his body, which showed signs of torture and a gunshot wound to the head, was discovered on January 22. Belinga has been placed in pre-trial detention in connection with the crime but the circumstances behind the killing remain cloudy. Two other Cameroonian journalists have been shot to death in separate attacks.
Mana fled Cameroon in early February and arrived at Medill where he will serve as a journalist in residence. Medill, in partnership with the Roberta Buffett Institute for Global Affairs; the School of Communication; the Holthues Trust; and an anonymous donor, will fund Mana's position for the upcoming year.
"Without a safe and free press, there is no accountability for those in power," said Medill Dean Charles Whitaker. "I'm proud that Medill has taken this step to help safeguard Haman and the important reporting he and his colleagues are doing. We look forward to working with colleagues in the media and in higher education to take what steps we can to safeguard other journalists in need."
During his time at Medill, Mana intends to continue work on a book about Cameroon's slide toward authoritarian rule while he also continues running Le Jour from Evanston. Additionally, Mana will share his journalism experience with students across Northwestern.
"My goal at Medill is to take advantage of the school's extensive resources in order to document this dark period in Cameroon's history," Mana said. "After 35 years of journalism and advocating for democracy and human rights, I want to share my experiences with the world."