Marketing Technology
Introduction to MarTech
Five-day course in Chicago or San Francisco
Medill's priority is always the health and safety of our students so we may make adjustments to planned travel based on guidance from Northwestern's Office of Global Safety and Security.
As a marketer, you have access to hundreds of diverse technology applications. Marketing technology can be part of your strategy by helping you target the right audiences, personalize your messaging, effectively manage complex marketing campaigns and much more. Introduction to MarTech will help you understand the opportunities and challenges created by using those technologies and learn to assess which ones will serve you best.
This five-day course is offered during spring break in either Chicago or San Francisco. By learning from faculty experts and industry professionals leading marketing technology changes in their companies, you will explore the broad range of what marketing technology can help you do.
"Marketing executives need to be familiar with marketing technology. Some organizations have deployed marketing technologies elegantly, while others have struggled to realize the value of their marketing technology investments. This course will introduce you to the complex and messy subject."Jonathan Copulsky

Former Principal and CMO at Deloitte, Instructor for IMC MarTech Course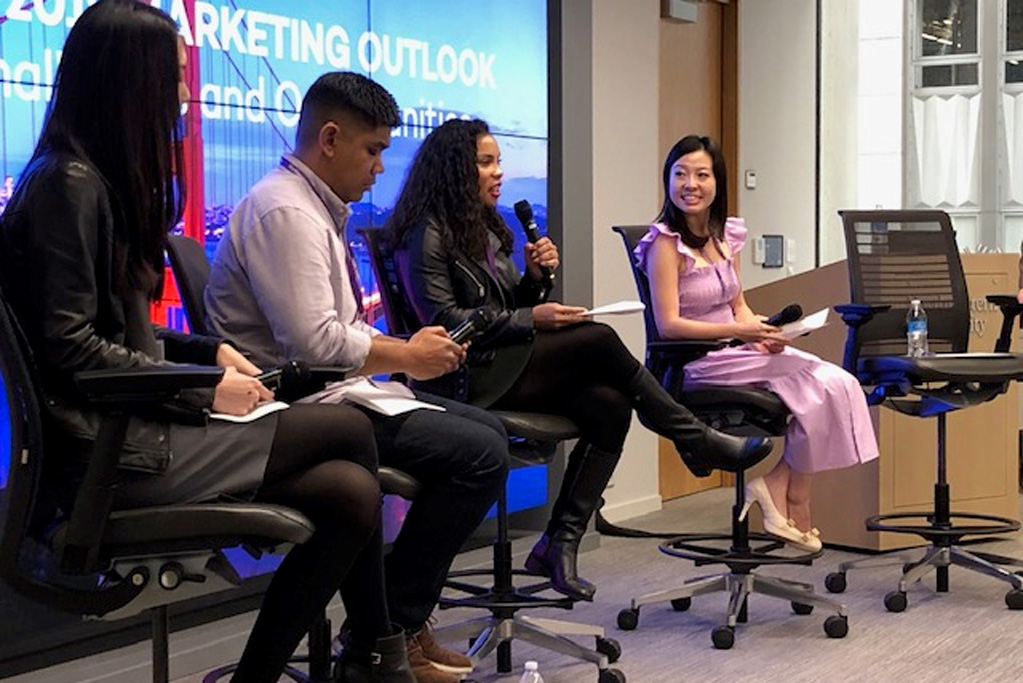 Learn marketing technology fundamentals
In this course, you will learn the fundamentals of what you can use technology for in your marketing strategies. You will also learn to recognize where that technology adds value to the customer experience and where it adds the most benefit to your process.
To illustrate how marketing technologies are used, guest lecturers from leading companies will explain how they use the technologies, as well as how they determine which technologies are not right for them. They'll help you see what questions to ask colleagues and vendors to find the best solution for you in a variety of scenarios, as well as how to use those solutions to maximize your strategies.
The course is taught by Integrated Marketing Communications Lecturer Jonathan Copulsky, a highly successful growth strategist and marketing consultant who is a former principal and CMO at Deloitte. Participants benefit from hearing about their fellow classmates' use of marketing technologies in their current roles and companies. 
The course content and guest speakers change each year to keep the content dynamic and up to date with a rapidly changing industry. As such, the course is sometimes taught in Chicago and sometimes taught in San Francisco.
I left my week at Intro to MarTech with a number of actionable takeaways, and have referenced the course learnings many times in my current role. Now when I'm evaluating new marketing software, I consider how it will impact the customer experience and fit into our larger MarTech stack.Jonathan Shearer (IMC19)

Executive Director, Marketing and Communications, Elmhurst College
Look to the future
In addition to the current state of marketing technology, this course will also look at projections for the future. You will look at the current landscape and discuss its likely evolution with professionals involved in creating it. You will also learn to assess the potential of that new technology, as well as how to integrate it into fundamental marketing processes.
Assess opportunities for marketing technology
The course will also give you a chance to collaborate with your fellow classmates on a final project. Your group will take what you learn about current applications of these tools and use that to assess future opportunities for artificial intelligence and marketing technology.
After completing the course, I can successfully say that I've gained a solid understanding of the current marketing technology landscape, and so much more. Meeting Professor Copulsky and classmates and touring the Chicago and Evanston campuses allowed me to feel engaged and connected to the student experience.Toniann Mendelzon (IMC19)

Strategic Account Director , R2integrated