Medill IMC students find London opens gateway to international brands
Second year of program allows 25 students to gain knowledge for their careers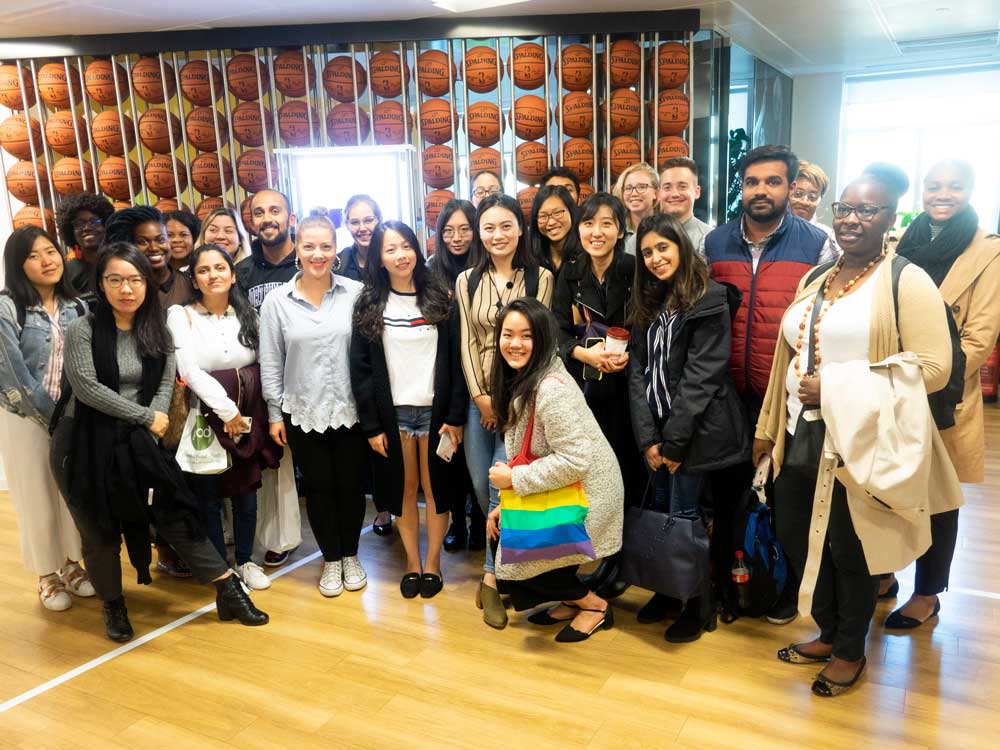 London being both a true international crossroads as well as the home of many brand-related firms make it an ideal place to study global marketing. 
And that's the philosophy behind the Medill Integrated Marketing Communications Global Brand Communication course there. Earlier this quarter, 25 IMC master's students across the Full-Time, Part-Time and Online programs spent four weeks studying branding in the heart of the global marketplace.
Medill Lecturer Ariel Goldfarb, the leader of the program, said there is no better place for his students to learn to engage diverse audiences.
"London is easily the most international city in the world," Goldfarb said. "It's ground zero for so many brand-related firms."
One of the most important concepts students learned about was brand equity. Consumer perception of a brand has its own value, beyond the value of a product or service. Students in the London program studied how to maximize that perception.
"The company visits were so interactive," Sade Howell (IMC18) said. "At Oracle we practiced making digital consumer opinions more consumer-centric and personal, and mapped out consumers emotions." 
The class learned from professionals at 11 global companies who are experimenting with reaching global audiences with brands like NBA Europe, Wimbledon and Amazon.
In a course that opens doors to the rest of the world, there was no shortage of opportunities to explore. Students said a memorable part of the course was getting to travel around London and the rest of Europe. 
"I actually traveled to a different country every weekend," Katie Reigelsberger (IMC18) said. "Exploring new cities across Europe forced me further outside of my comfort zone and created amazing memories."
Howell said the end of the program was the perfect time to travel and explore, and wants to encourage other students to do the same.
"The end of the program is a great time to get a rich experience to help push your career forward," Howell said. 
Goldfarb and his students agree the chance to learn about branding in London goes beyond anything they can study in a classroom.
"Changing the context changes the content," Goldfarb said. "Being in a different place increases your sensitivity and helps you think differently."