Medill appoints two new faculty members
Jessica Hullman to teach computer science + journalism and Mi Hyun Lee to teach in integrated marketing communications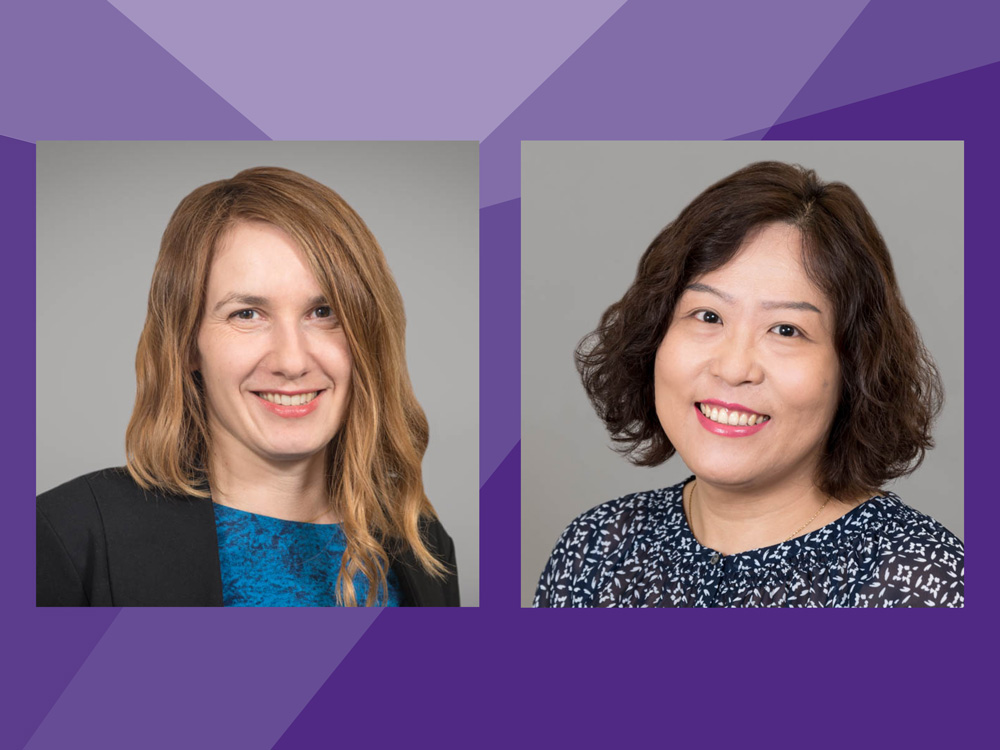 Two new faculty members have joined Northwestern University's Medill School of Journalism, Media, Integrated Marketing Communications.
Jessica Hullman is an assistant professor with a joint appointment in journalism and computer science. Her primary research interests are in information visualization and the communication of uncertainty. She hopes to help more people, including news readers, make sense of complex information through tools that use visualization, structured data and automation.
Hullman's research has been supported by the National Science Foundation, Google, Adobe, Tableau Software and the Navy, among others. She has received multiple Best Paper awards from top Visualization and Human-Computer Interaction journals. Prior to joining Northwestern, she was an assistant professor at the University of Washington Information School and a postdoctoral fellow in Computer Science at the University of California Berkeley. 
Hullman received her PhD and MSI from the University of Michigan School of Information.
Mi Hyun Lee has joined the IMC faculty as an assistant professor. Her research interests focus on the economic and societal aspects of new technology-enabled channels as well as empirical modeling and marketing analytics. Her current work explores emerging mobile channels and their impact on consumer behavior by using both statistical and econometric models.

Lee also worked as a senior research fellow at the Samsung Research Institute of Finance in Seoul, South Korea. She has a PhD in marketing from Arizona State University and a PhD in statistics from Virginia Tech.
"These new colleagues will make valuable scholarly and applied contributions to our understanding and use of data and help prepare our students to be leaders in journalism and marketing," said Medill Interim Dean Charles Whitaker. "Theirs is the kind of research and teaching that will place Medill and our students at the forefront of the technological innovations that are shaping news and strategic communication. We are excited to welcome Jessica and Mi Hyun to our faculty."