Washington Post reporter Max Bearak awarded 2018 James Foley Medill Medal for Courage
Bearak honored for his reporting from sub-Saharan Africa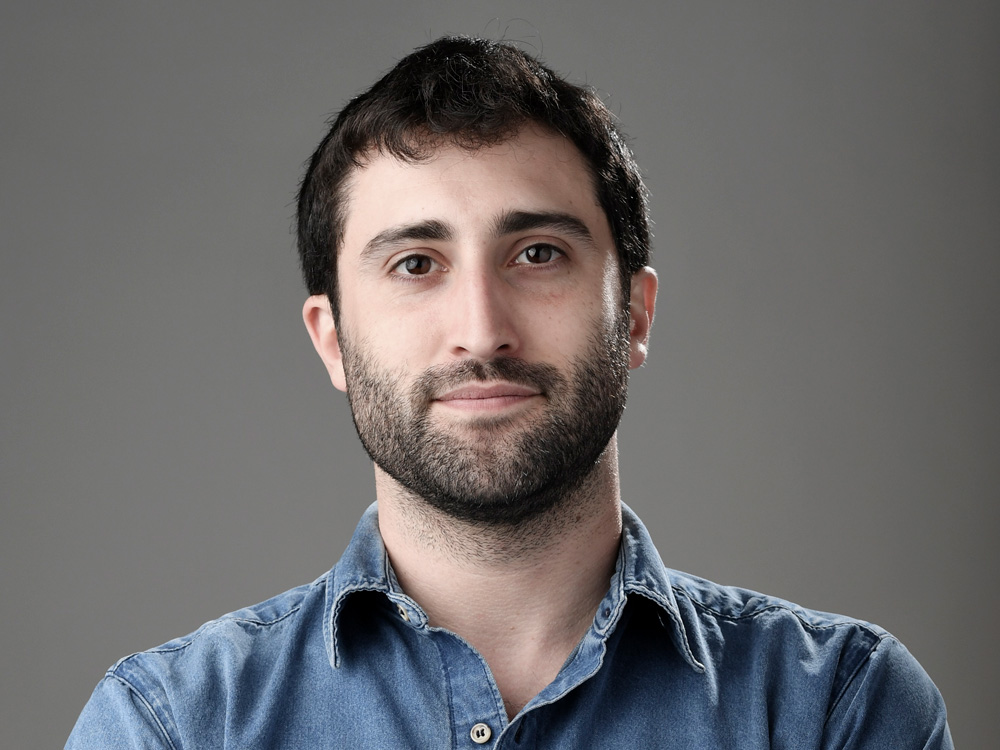 Max Bearak, Nairobi bureau chief for The Washington Post, has won the James Foley Medill Medal for Courage in Journalism for his reporting in 2018 from sub-Saharan Africa.
His stories from Congo, Niger and Zimbabwe chronicled a wide range of extreme events that required intense bravery in dangerous situations without being reckless or putting himself at the center of the story, said the judges, who were unanimous in their decision.
"The variety of dangers to human life in Africa is appalling, and not least of these is Ebola," said co-judge Dick Stolley, Medill Board of Advisers member and former senior editorial adviser for Time Inc. "Bearak's story of the war against Ebola through the distribution of vaccine in the Congo is wonderfully heartening. As he describes in the story, vaccine is winning that battle, to the surprise of most. Such encouraging news is rare, and Bearak tells it with great courage."
Last June, Bearak was in Mbandaka, Congo, reporting on and photographing the Ebola outbreak and the frantic efforts to contain the virus. Over the course of three weeks, the most serious outbreak of the virus since the 2014 and 2016 West African epidemic spread from the forest to bigger towns and finally to Mbandaka, a regional hub of nearly 1.2 million people.
"He took careful, calculated risks, bringing readers a tale of two vigilant brothers who alerted the community to the spread of the virus – without becoming part of the story himself," said Doug Jehl, foreign editor for The Washington Post.
"The range of Bearak's reporting in Africa I think is a complete portfolio of courage, covering a geographic beat in an incredibly rich way," said Medill Professor and Co-Judge Donna Leff. "So many of the stories from this part of the world are often written as one-offs or not heard at all. Bearak was able to write about the Ebola outbreak as it was happening while retaining a rich cultural and historical context."
Bearak's reporting extended beyond the Ebola crisis. In Niger, Bearak and Jane Hahn, a freelance photographer, traveled through an area relentlessly targeted by extremists to find Boko Haram defectors at a deradicalization camp, where attempts are in progress to reintegrate former Boko Haram fighters while finding alternate ways to curb militants.
In Zimbabwe, on Aug. 1, two days after the first election in the post-Mugabe era, Bearak came under fire during a demonstrator stampede. After helping lift one of the wounded onto a pickup truck, Bearak ran back to his hotel to file a detailed and vivid account of the events. Jehl described the story as "full of the kind of details that transports the reader to the scene. An example: 'A woman in a smart green suit looked out upon the smoldering fires lit by rioters and the blood and glass strewn on a street corner and said, 'This is heartbreak.'"
"Bearak is able to take a wide lens on these geopolitical events and bring them home in a way that matters to readers," said co-judge David Jackson, Chicago Tribune reporter and 2011 James Foley Medill Medal for Courage in Journalism recipient. "He doesn't draw attention to himself, and is incredibly focused on where he is and on the very common connection between the faraway people he is writing about and his readers. It's a place in the world he feels deeply familiar with, and he's able to convey the simplicity and humanity of these events, making them absolutely understandable."  
On-Campus Event
Bearak will receive the Foley-Medill Medal at an event on the Northwestern Evanston campus. The event is free and open to the public.
Friday, Oct. 18, 2019
12-1 p.m. Presentation
1 p.m. Pizza lunch
McCormick Foundation Center
1870 Campus Drive, Evanston
Honorable Mention
This year's honorable mention also won high praise from the judges. In "Unprotected," ProPublica reporters Finlay Young and Kathleen Flynn exposed the dark reality about the acclaimed and well-funded American organization "More than Me," a Liberian charity that claimed to be protecting some of the world's most vulnerable girls from sexual exploitation, when in fact they were being raped and exposed to HIV by one of the staffers.
"Young was incredibly brave to gather the stories from these victims while also weighing their safety, during a time when the ensuing legal challenges after the story broke were incredibly grueling," said Jackson. "You would have to summon all you have as a journalist not to give up, and he clearly met and overcame this ferocious legal challenge against incredible political forces."
About the James Foley Medill Medal for Courage in Journalism
The 2018 medal is given for work published during the 2018 calendar year to an individual or team of journalists working for a U.S.-based media outlet who best displayed moral, physical, ethical, financial or political courage in the pursuit of a story or series of stories.
The selection committee included Medill Board of Advisers member Dick Stolley, former senior editorial adviser for Time Inc.; Chicago Tribune reporter and 2011 James Foley Medill Medal for Courage in Journalism recipient David Jackson; and Medill Professor Donna Leff, who has been a member of the faculty and an associate of Northwestern's Institute for Policy Research since 1980.
The 2017 award was given to Reuters journalists Wa Lone and Kyaw Soe Oo for their reporting in Myanmar. The two Burmese journalists were arrested and found guilty of breaching a law on state secrets and sentenced to seven years in prison. Before their arrest, the reporters were painstakingly reconstructing the killings of 10 Rohingya men, following their path from a beach in the Rakhine state, where government troops and Buddhist villagers plucked them from among a crowd of villagers seeking refuge, to their mass grave nearby. The legal action against them was highly contested and described as an assault on press freedom. On May 7, 2019, they were released after more than 500 days in jail.