Associate Professor Stephanie Edgerly receives award from University of Wisconsin-Madison
Award recognizes Edgerly for early career success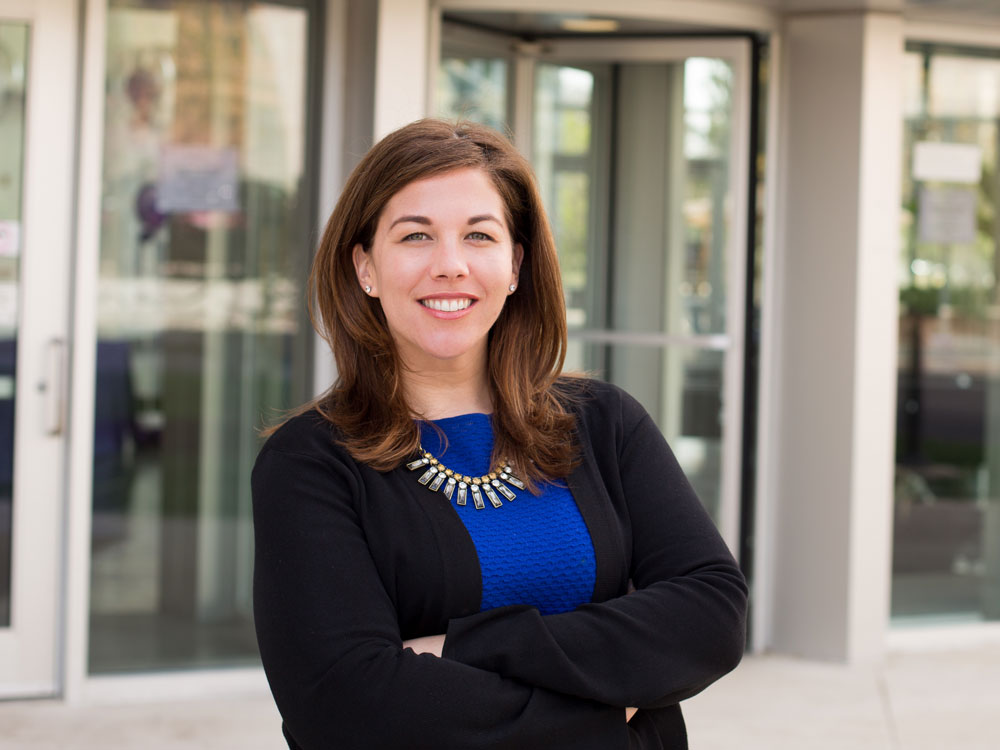 Medill Associate Professor Stephanie Edgerly has been honored by the University of Wisconsin-Madison for her early success in her academic career. Edgerly, who earned her PhD from UW-Madison's School of Journalism and Mass Communication, was named a recipient in the inaugural class of the Sharon Dunwoody Early Career Award. This award honors excellence in both teaching and scholarly work, including a promising program of published research and demonstrated success in teaching or advising undergraduate and master's students.
Edgerly's research explores how various aspects and features of news media affect the way audiences consume news and engage in politics. Edgerly has published more than 24 journal articles along with a half-dozen book chapters. She has presented her research at a number of major scholarly conferences, where three of her papers have been chosen for top faculty paper honors.
In 2018, Edgerly was part of a U.S. State Department delegation on International Information Programs that took her to Belgium, China and the Philippines to talk about her work on news exposure, fake news and other journalism topics.
At Medill, Edgerly teaches undergraduate and graduate courses on media effects, consumer insight, research methods and journalism innovation.
"Stephanie is a greatly valued member of Medill's faculty and we could not be more pleased that she has received this honor," said Medill Interim Dean Charles Whitaker. "Stephanie has had a wonderful start and we look forward to seeing her career in academia continue to grow."
Edgerly completed her MA also at UW-Madison's School of Journalism and Mass Communication and her BA at the University of California, Santa Barbara.