Northwestern Medill transforms master's marketing program to offer more flexibility for working professionals
IMC Professional students can take classes online, in person or both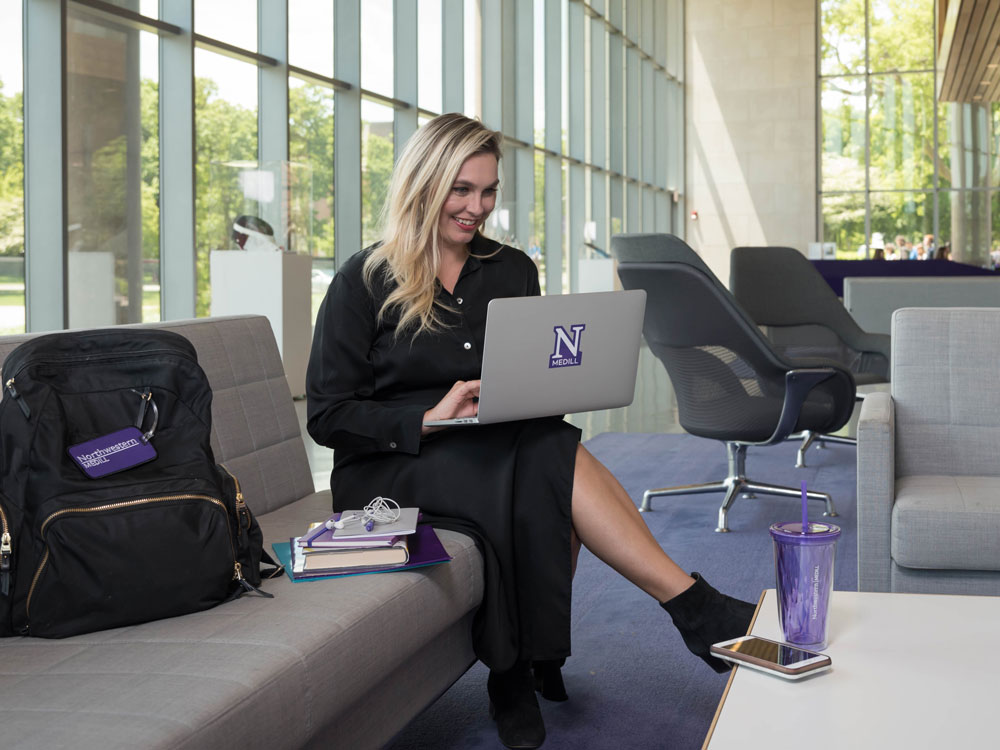 Working professionals can earn their master's degree in integrated marketing communications through Northwestern Medill's updated IMC Professional program.
IMC Professional students can take class online, in person in the evening at Medill's downtown Chicago campus (when it reopens) or combine both types of class offerings. IMC Professional is the merger of Medill's Part-Time and Online IMC degree programs that were launched in 2000 and 2012, respectively.
"Flexibility is so important for working professionals who want to advance their careers or embark on a new path," said Associate Dean for IMC Vijay Viswanathan. "IMC Professional offers students flexibility to take classes in a format and at a pace that recognizes their busy and full lives. At the same time, our cutting-edge program helps students learn both the art and science of marketing communications that employers want. We're the only program like this at a top-10 university."
In addition to online and on-premise learning options, IMC Professional offers several other benefits, including:
Optional, weeklong immersive classes that take place across the country or around the world
Dedicated career counseling
Lifelong learning opportunities, including the ability to take five courses for free within five years of graduating, based on program director approval
The emphasis of the program's curriculum is experiential learning – learning from and networking with industry leaders, and using newly learned skills to solve real-world marketing challenges.
"Getting real-world experience gives our students the confidence it takes to become leaders," said IMC Professional Program Director Kelly Cutler. "Our students also tell us they value the connections they make with their fellow high-caliber peers, as well as with Medill's extensive and global alumni network." 
"Our world-class faculty includes both scholars and experienced marketing practitioners, each of whom is dedicated to helping students learn to blend data and creativity to build strong brands in the digital age," said Medill Dean Charles Whitaker. "Integrated Marketing Communications was invented at Medill almost 30 years ago, and the Medill IMC Professional program combines our history of industry leadership with a format that fits the lives of today's workers."
Due to COVID-19, the GRE/GMAT test requirement is currently being waived for all applicants. The deadline to apply to Medill IMC Professional and start in September is Aug. 1. Learn more about the IMC Professional program.