Kenneth Nixon's conviction overturned 2 years after Medill students' investigation
Nixon, a Detroit man convicted of a double murder, was ordered freed Thursday, Feb. 18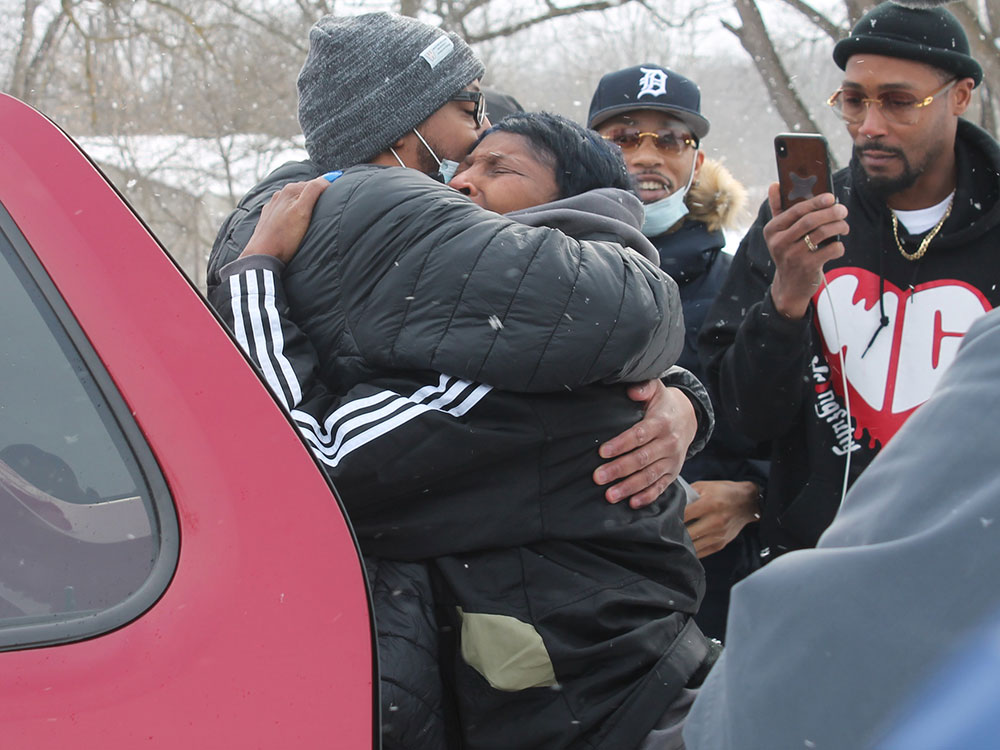 Kenneth Nixon, a Detroit man convicted of a double murder, was ordered freed Thursday, Feb. 18, two years after serious questions were raised about his case in an investigation by student journalists at Northwestern University Medill School of Journalism, Media, Integrated Marketing Communications.

Nixon, 34, who has spent more than 15 years in prison, won an order to vacate his convictions and dismiss the charges from Wayne County Circuit Judge Bruce Morrow, based on a recommendation by the Conviction Integrity Unit of the Wayne County Prosecutor's Office. Nixon was sentenced to life in prison after being convicted of throwing a Molotov cocktail into a Detroit home in 2005, causing a fire that killed a one-year-old girl and a 10-year-old boy. Their mother and other children were injured in the attack.

The case against Nixon relied largely on a witness account by the 13-year-old brother of the two dead children and on testimony by a man who said Nixon made a jailhouse confession. The investigative team from Medill found significant new information to raise doubts on both points.

The brother, who identified Nixon as the attacker, gave conflicting stories at different times when talking to police. The Medill team unearthed an internal memo in which one officer told another that the brother has been "obviously coached by family members" before one interrogation session. In another internal memo that the Medill team uncovered, a prosecutor told an officer there was a "desperate need" for additional evidence because the case had "serious problems."

Nixon's trial attorney, interviewed by the Medill journalists, said he did not "have any clear memory of the memos" before the trial, and lawyers for Nixon's appeal said they had never seen the memos.

A suspect in custody for an unrelated crime told authorities about the alleged jailhouse confession, saying Nixon admitted the fatal firebombing to him. At trial, the suspect testified that he had not seen any news coverage about the case before talking to Nixon. But 13 years later when he talked to the Medill team, he said he had seen television coverage of the crime before his conversation with Nixon.

Valerie Newman, director of the Conviction Integrity Unit, said at Thursday's hearing that the most persuasive new evidence was an alibi by a girlfriend who passed multiple polygraph tests. Newman also cited the problems highlighted by Medill concerning the alleged jailhouse confession and the memos about problems with the case.
"The integrity of Mr. Nixon's conviction has been undermined," Newman said.
The WMU-Cooley Innocence Project at Western Michigan University took on Nixon's case and represented him at Thursday's hearing. David R. Williams II, staff attorney for the Innocence Project, told Medill in an email that its students' reporting on the alleged jailhouse confession was significant. 
"The work provided by the Medill students was an important piece of this case which cast doubt on the testimony of the jailhouse informant," Williams said. "Having that information allowed us to get a running start at our investigation into this case."
The 2018 Medill investigative report, published in the Detroit Free Press, had six bylines of Medill undergraduate and graduate students: Sydney Boles (MSJ18), Viola Du (MSJ18), Ashley Graham (MSJ18), Sam Krevlin (BSJ19), Jessie Liu (MSJ18) and Dori Sotirovska (BSJ18). The article was produced as part of an investigative reporting class taught by Medill Senior Associate Dean and John M. Mutz Chair in Local News Tim Franklin, Assistant Professor Desiree Hanford and adjunct instructor George Papajohn. Also assisting with the project were Allisha Azlan and Rachel Fobar.

"The resolution of this case shows the real-world impact that Medill student journalists can make, and it's a testament to their dogged reporting and diligence to unearth new facts about this terrible tragedy," said Medill Dean Charles Whitaker.