Medill graduate journalism students travel to multiple cities, immersed in journalism
Students expand network, report and more through Medill Explores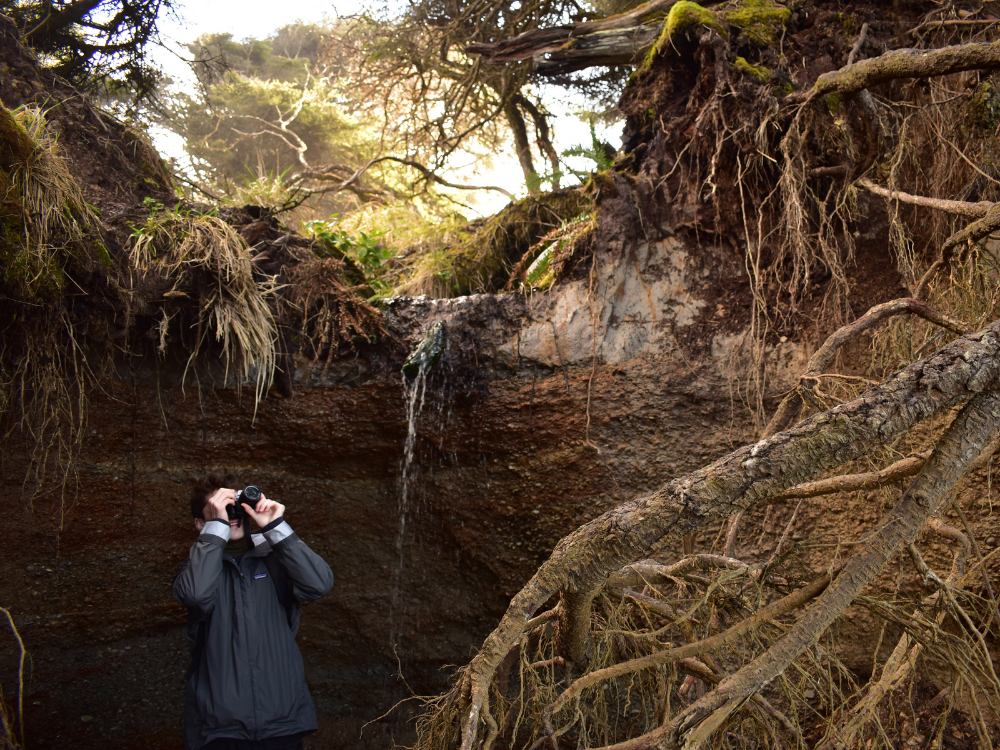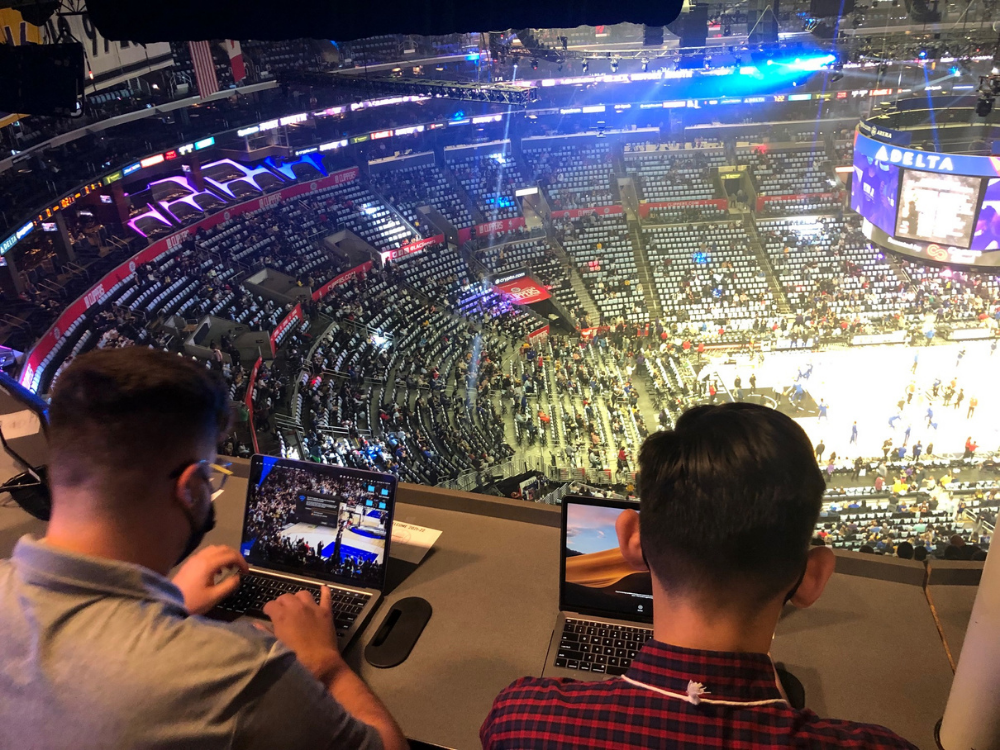 EVANSTON, IL. -- Medill's Master of Science in Journalism students traveled across the U.S. in February for Medill Explores. Through Medill Explores, students fully immerse themselves in first-hand journalism experiences that expose them to new locations, people and cultures that allow them to gain a deeper understanding of being a journalist.
Students traveled to Chicago, Los Angeles, Minneapolis, Milwaukee, New Orleans, New York City, Phoenix, Seattle, and Washington, D.C. Each trip offered different opportunities for students to experience networking, reporting, professional development and more.
Magazine Industry in New York City with Patti Wolter, Helen Gurley Brown Magazine and Charles Deering McCormick Distinguished Clinical Professor
Students visited multiple publications to learn insights about the magazine industry from leaders at Hearst, Elle, Cosmopolitan, Bustle, Inc., Fast Company and Dotdash Meredith. Speakers addressed editing skills, editorial judgement and management, and salary reviews for students to understand what to expect from entry-level positions post-graduation. Medill alumni also spoke to students about their careers, seeking support and how to use their Medill network as they navigate the beginning of their careers.
"The Medill network isn't just about getting a job," said Andi Breitowich (MSJ22). "It's about a support system, helping each other out, learning from different experiences and career paths. This was echoed throughout our week."
Students also explored the culture of New York City. They had walking tours of media sites, the New York City Public Library and the 9/11 museum. They also watched a Broadway show of Dear Evan Hansen and enjoyed lunch at popular restaurants like Serendipity.
Broadcast News Behind the Scenes in New York City with Professor Ava Thompson Greenwell
Another group also explored New York City, with a focus on the network and broadcast news industry to learn about the work in front of and behind the cameras. Students met with Matthew Wright (BSJ16), Sheinelle Jones (BSJ00), Julie Pace (BSJ04) and Mike Blake (BSJ04) who discussed their career journeys, entering the job market and working in New York City. Eboni Williams, senior producer at Good Morning America, and Javier Morgado, executive producer at CNN, spoke with students about producing in network news and discussed issues on the lack of diversity in newsrooms across the country.
Some Medill students ended up in front of the camera. Elise Devlin (MSJ22) and Brittany Edelmann (MSJ22) appeared on the Today Show with Hoda and Jenna, with other Medill students in the audience, to play some pop culture trivia and won tickets to a dinner cruise in the city.  
Native Nations of the Pacific Northwest with Patty Loew, Professor and Director of the Center for Native American and Indigenous Research
Students traveled to Seattle to visit multiple Native American tribes. These include the Quinault Indian Nation and the Muckleshoot, Puyallup, Nisqually and Lower Elwha Klallam tribes.
"This trip allows students to visit multiple Native communities and gain insights into underreported stories, especially about communities that are disproportionately affected by climate change," said Professor Patty Loew.
Tribes spoke with students about their treaty rights, food sovereignty, sustainability practices and more.
"I really appreciated the access we had to Quinault Nation elders who were willing to speak about their culture and urgent environmental issues their tribe is facing, like sea level rise and degraded waterways," said Christian Elliott (MSJ22).
Playing the Field: Sports in Phoenix with Lecturer Melissa Isaacson
Where multiple sports seasons overlap, students traveled to Phoenix for the opportunity to cover a variety of ​professional and college sports events with the goal of producing professional-quality, publishable work.
"It has become increasingly important to have my students not just report from the field but have a real experience with pitching stories and seeing them published," said Lecturer Melissa Isaacson.
Students headed to the greens to cover the 2022 Waste Management Phoenix Open, a major golf sporting event. Andrew Polk (MSJ22) and Sean Rhomberg (MSJ22), Molly Keshin (MSJ22), Lauren Withrow (MSJ22) and Tyler Roush (MSJ22) published work in real-time. Other students published about the Mesa Marathon, the MLB lockout, the Alliance for Diversity and Equity in Water Polo and Arizona State University's Water Polo team. These outlets include Golfweek from USA Today and the Arizona Republic.
"The experience of pitching a story or just reacting to the news, writing on deadline and seeing their story in print and online, was both exciting and a confidence-boost that they can rise to the challenge and perform as professional journalists," said Isaacson.
The Super Bowl and Los Angeles with J.A. Adande, Associate Professor and Director of Sports Journalism
Los Angeles was another location where students were busy practicing their journalism skills covering the Super Bowl, the Genesis Invitational and the Los Angeles community at large. Students covered virtual events leading up to the big game and, on their first day, covered the media availabilities for both the Los Angeles Rams and the Cincinnati Bengals.
"Never in a million years did I think I would be going to the Super Bowl so soon to cover and report on it," said Jack Savage (MSJ22).
Alyssa Haduck (MSJ22) and Connor Zimmerlee (MSJ22) had their work published about athletes Andrew Whitworth and Scottie Scheffler on The Advocate and FanNation from Sports Illustrated.
"They got a sense for how hectic and even overwhelming things can get at big events, but also learned that preparation and persistence can get them through it," said Associate Professor J.A. Adande.
New Orleans and the Gulf Coast: Hurricanes, Oil and Organizing with Kari Lydersen, Lecturer and Interim Director of Social Justice News Nexus Project
Students in southern Louisiana chronicled the ways that hurricanes, sea level rise and other effects of climate change affect people and the environment.
"Students reported on how such communities are using their resilience, creativity and networks to survive and even thrive," said Lecturer Kari Lydersen.
Students visited neighborhoods such as the Lower Ninth Ward and the Grand Isle to learn of the reconstruction efforts and challenges these areas face after Hurricane Katrina in 2005 and Hurricane Ida in 2021.
"We saw extensive, but different kinds of hurricane damage every time we drove down to the coast. I think it's really important to spend as much time observing your surroundings as you can, especially as a journalist," said Quinn Burkhart (MSJ22).
Social Media Video Reporting in New Orleans with Professor Craig Duff
Another group also traveled to Louisiana to produce social media video reporting on various topics in New Orleans. These topics included the shotgun architectural style homes in New Orleans, House Floats, Mardi Gras, natural hair salons and the history of creole and cajun food.
"Field reporting is such an important part of the training at Medill, and the opportunity to go to a city you've never explored — one with a rich history and culture — and report on the ground, is an invaluable part of a young journalist's growth," said Professor Craig Duff.
Students worked with organizations such as Lede New Orleans, a nonprofit news organization that supports young journalists, to help with story ideas, groundwork and connecting with communities. Apart from their reporting, students were able to explore the city and celebrate Mardi Gras.

Reporting on Healthcare Inequities for Urban Native Americans with Ellen Shearer, William F. Thomas Professor, Co-Director of National Security Journalism Initiative and Washington Bureau Chief
Students in the Politics, Policy and Foreign Affairs specialization traveled to the Midwest to learn and report on the health inequities facing Native Americans who live in urban areas. Students visited the American Indian Center of Chicago and the American Indian Health Service of Chicago that support the urban indigenous population. In Minneapolis, students spent time at the Indian Health Board with speakers sharing their different perspectives on issues facing the community. Students also traveled to Milwaukee.
"I've enjoyed connecting students with community leaders and watching everyone get excited in a new way now that we're traveling," said Senior Lecturer and Director of Operations of Medill D.C., Ivan Meyers.
From learning at these organizations, students were able to publish work. Courtney Degen (MSJ22), Catherine Buchaniec (MSJ22) and Jonathan Lehrfeld (MSJ22) covered Native American veterans overcoming healthcare challenges on Military Times, an independent news source. Hannah Schoenbaum (MSJ22) and Andrew Marquardt (MSJ22) wrote on opioid deaths facing the Chicago Native American community on Yahoo! News.
New Directions in D.C. with Professor Candy Lee
Students who traveled to Washington, D.C., met with leaders from different fields to understand multiple approaches to innovation.
"Washington D.C. brings together changemakers who innovate, from media to space, and the students were able to hear all the thoughts firsthand, and to question and challenge the talented concepts that these experienced people wanted to display," said Professor Candy Lee.
Students heard from speakers from the Washington Post, CNN, National Air and Space Museum, the Washington Monthly, and more. Students also visited multiple museums, landmarks, and tours to learn D.C. history.
Audio Reporting Immersive in Chicago with Lecturer Arionne Nettles
Students in Chicago set out on sound-finding missions throughout the week and to learn from industry experts as part of workshops on hosting and producing live shows.
"The students gained insight on some of the different ways they can work in public radio and how teams work together to make things sound effortlessly," said Lecturer Arionne Nettles.
Students were able to connect with Priska Neely and Bill Siemering from NPR and Sasha-Ann Simons, host of WBEZ's Reset. Students put together audio stories on multiple topics such as urban education, architecture and more.
From producing their own work to learning first-hand about communities, Medill Explores allowed students to practice their passion for journalism outside of the classroom. In addition to their published work, students put together stories from their trips on Medill Reports Chicago.