Medill Explores
Through Medill Explores experiences, you are immersed in journalism, media, innovation and more. You experience first-hand a new area and culture, meet new people and deepen your understanding of what it means to be a journalist.
Network with local experts and alumni
These classes provide important connections within subjects that are of interest to you. In addition to meeting with local experts in journalism and media, Medill alumni in most locations meet and network with you and provide important advice about jobs and professional development.
Recent classes
We're always seeking to provide new opportunities and experiences for our students, so Medill Explores trips change from year to year. Here is an overview of the classes and locations offered in the past couple of years.
You choose among classes that are led by faculty and are designed to provide a deep dive into different subject areas and locations.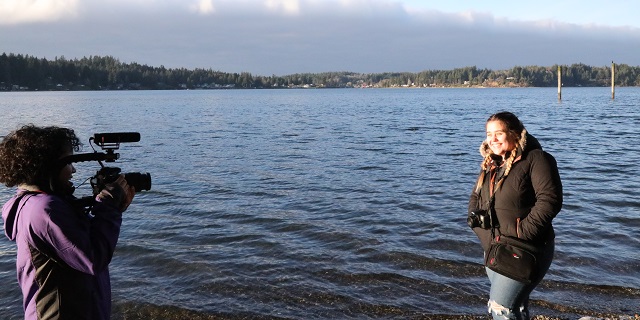 2020: Washington State
Medill Explores Indigenous Nations of the American Northwest
Students explored issues unique to the indigenous people of the American Northwest, such as land, identity and climate change. They visited the Northwest Indian Fisheries Commission, the Columbia River Intertribal Fisheries Commission and the Longhouse Education and Cultural Center at Evergreen College. They also met with tribal members to develop a better understanding of reservation life.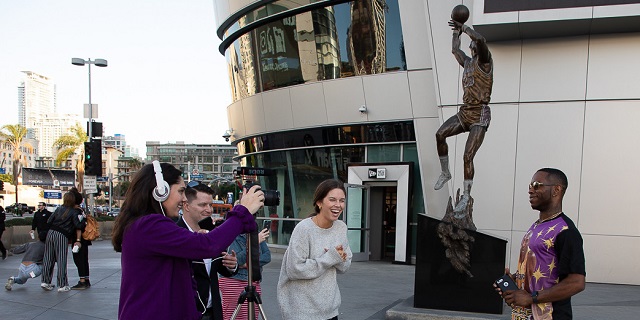 2019 and 2020: Los Angeles, California
Medill Explores Sports and Culture
Sports Media specialization students in this course looked at the intersection of culture and sports and how it impacts coverage of three very different professional sports entities in Los Angeles: the PGA, NBA and NHL. Students learned interviewing and reporting strategies for event coverage and reported on several different sports.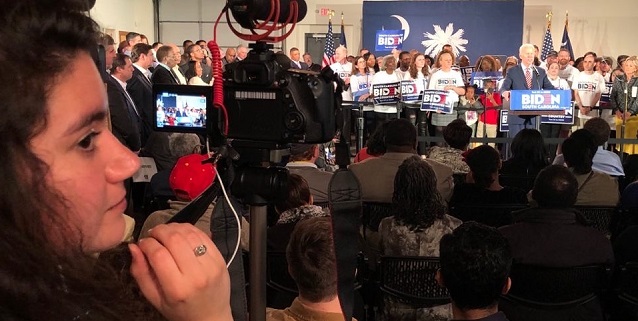 2020: Charleston, South Carolina 
Medill Explores Political Reporting
Students traveled around the state of South Carolina to see Democratic primary candidates in action as they spoke with voters and campaign workers and dug into crucial issues. For their final project, students chose an issue that mattered to them and were asked to explore it through the lens of their South Carolina reporting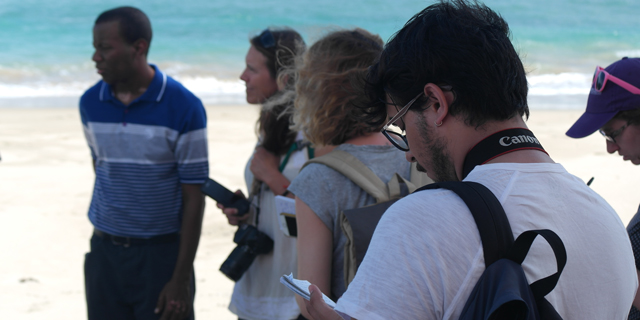 2019 and 2020: San Juan, Puerto Rico
Colonization, Debt, Hurricanes, Rebuilding and Resilience in Puerto Rico
In San Juan, students reported on longstanding issues that were brought to light by the fallout of Hurricane Maria: poverty and unemployment, poor infrastructure, environmental injustice, a lack of political power and crippling debt. They learned journalism industry best practices for travel and bilingual reporting. At the end of the course, students produced a piece of work that they pitched to various media outlets.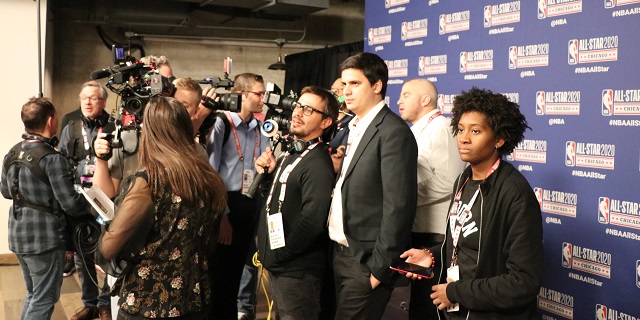 2019: Charlotte, North Carolina
2020: Chicago, Illinois 
Medill Explores NBA All-Star Weekend
Sports Media specialization students covered the NBA All-Star game in Charlotte and Chicago. Through this experience, they learned how to get a unique story and stand out from a scrum of other journalists trying to do the same thing. They had the chance to rub shoulders with a range of cultural influencers, including musicians and actors. They worked with editors and producers to produce stories from start to finish to pitch for freelance work.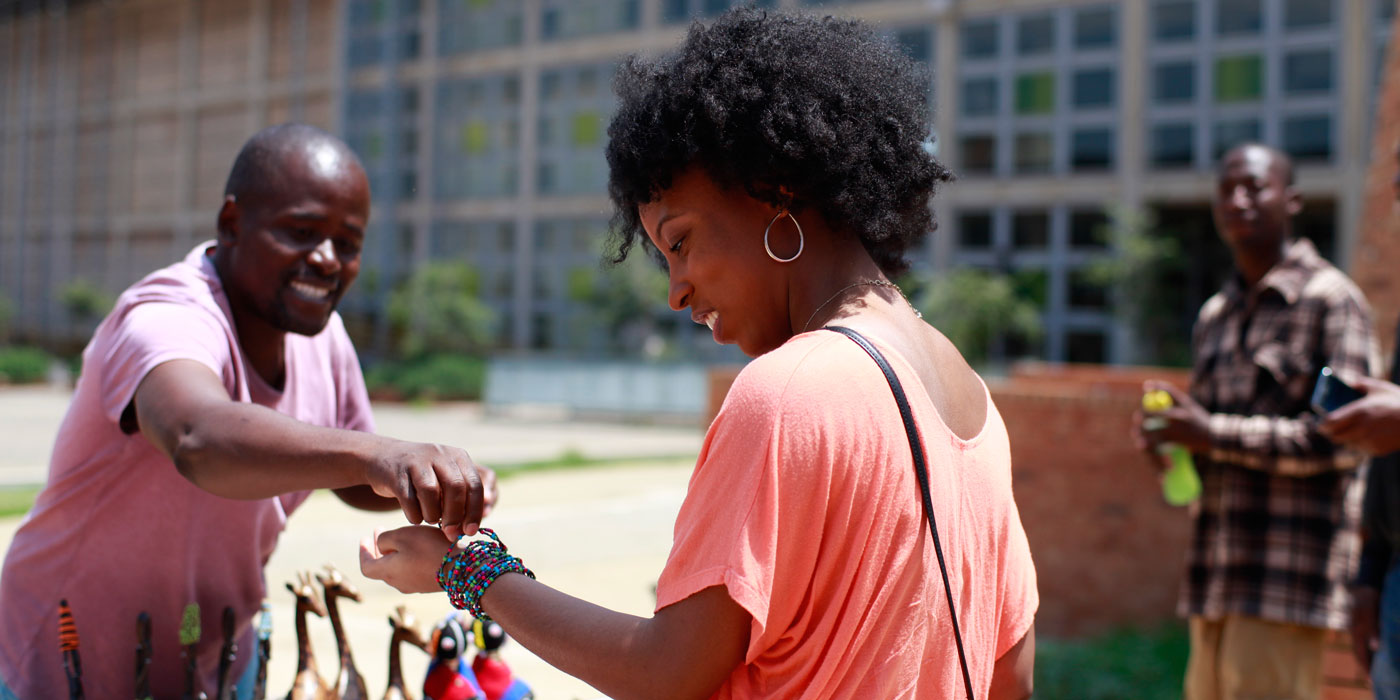 2019 and 2020: Johannesburg, South Africa
Global Reporting in South Africa
In Johannesburg, students got a better understanding of the forces shaping the developing African continent, including technology, age, gender and immigration issues. Through their travels, they got to better know the relatively young democracy of South Africa and its constitution. Students produced a news project by learning how to interview and report internationally.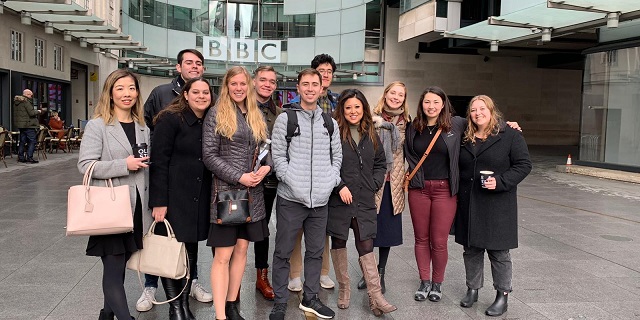 2020: London, England
Medill Explores Business, Money and Markets
Students explored the economic and business concepts that are key to understanding global economic challenges and how they affect businesses, consumers and society. Topics of study included economic stagnation, heavy debt burdens and escalating trade conflicts. Students learned business, financial and economic concepts that enhanced their reporting abilities. They also looked at the longterm economic and environmental effects of the London Olympics on the city.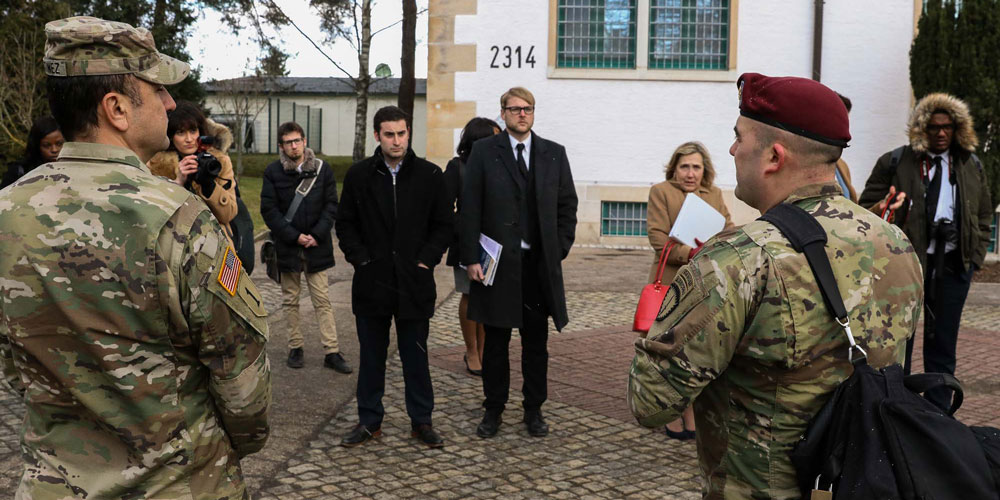 2019 and 2020: Paris, France and Frankfurt, Germany
Medill Explores National Security
Politics, Policy and Foreign Affairs specialization students visited Paris and Frankfurt to hear from top military experts from the Pentagon and National War College, former diplomats and foreign correspondents. They were briefed by Reporters Without Borders on threats to journalism and visited UNESCO to learn from journalist safety experts. They also learned about issues ranging from the Yellow Vest protests to Russian election interference.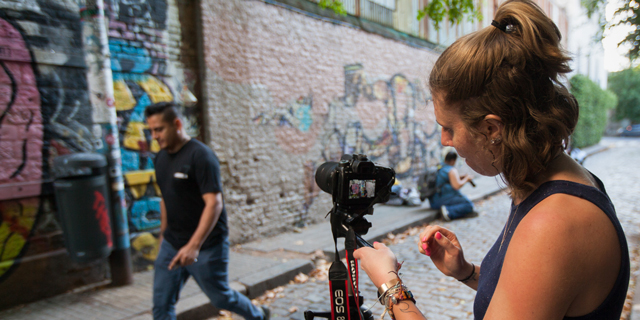 2019 and 2020: Buenos Aires, Argentina
Medill Explores International Reporting
In Argentina, students focused on visual reporting and learned how to report responsibly and effectively in a new country. They gained practical experience in video and photo skills, covering feature stories using photos and video about topics including street art, the microbrewery scene and food. They produced work in the style of the late Anthony Bordain in his popular series "Parts Unknown."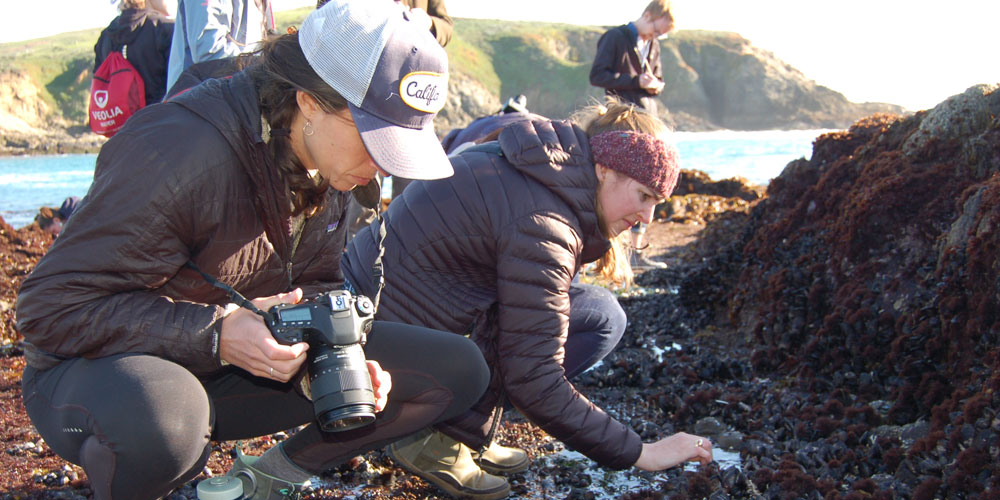 2019: Bodega Bay, California
Environmental Fieldwork in California
Students in the Health, Environment and Science specialization visited the UC Davis-Bodega Marine Laboratory. They got hands-on experience with sea life and learned from researchers and scientists who are on the front lines of climate change. In addition to their marine lab experience, students met with Medill alumni at Mother Jones and Wired Magazines in San Francisco.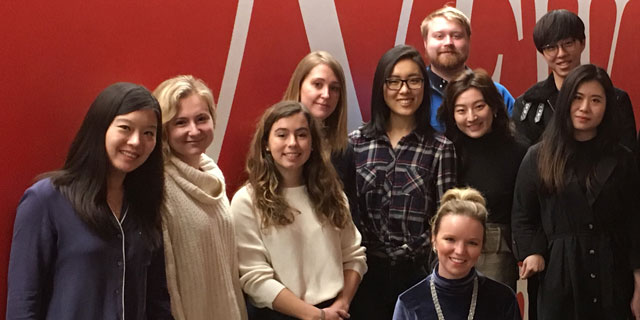 2019: New York City
Medill Explores Media Innovation
Students in the Media Innovation specialization visited a broad range of companies to learn about what makes publications successful in the digital age. Sites included long-established publications such as New York Magazine, digital-native outlets like Quartz, and content analysis companies such as Chartbeat. Students saw how these companies engage audiences and develop sustainable business models.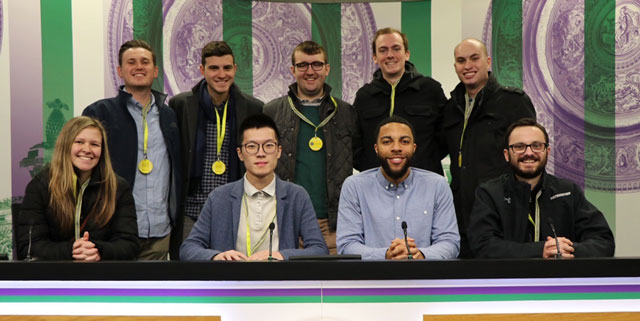 2019: London, England
Medill Explores British Sports
Sports Media specialization students visited London to develop an understanding of how the culture of sports works in Britain. They visited several sporting events and organizations to see how the sports culture in Britain compares to the U.S. and the rest of the world, and how that affects their reporting. Additionally, they ran a media outlet's coverage of a soccer match.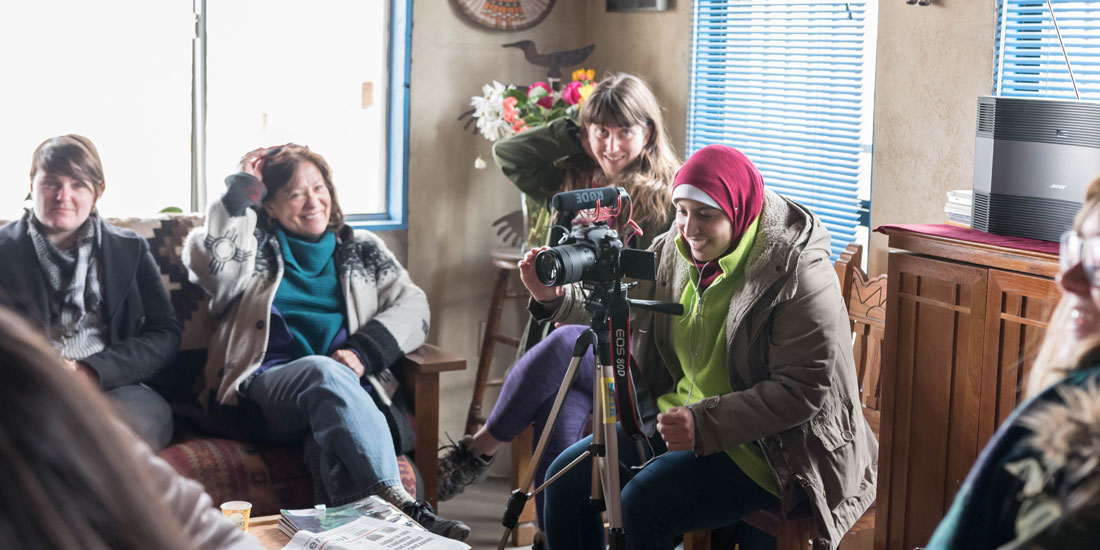 2019: American Southwest 
Medill Explores Indigenous Nations of the American Southwest
In this course, students explored Native American land and identity issues unique to the indigenous people of the American Southwest. They visited the Grand Canyon and met with tribe members to develop a better understanding of the hardships of reservation life. The students focused on the historical, cultural and spiritual relationship between tribal communities and their homelands and the effect colonization has had on that relationship.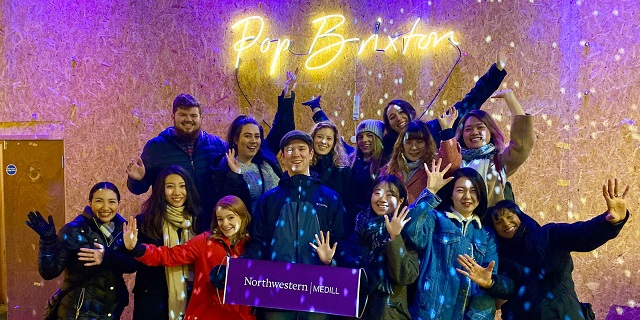 2020: London, England 
Thinking, Communicating Visually in London
Students practiced alternative story techniques and explored the intersection of storytelling and art in contexts such as mental health, the arts and movie scenes. For inspiration, students visited sites such as the House of Mina Lima, Warner Brothers Studio where the Harry Potter franchise was filmed and the Victoria and Albert Museum.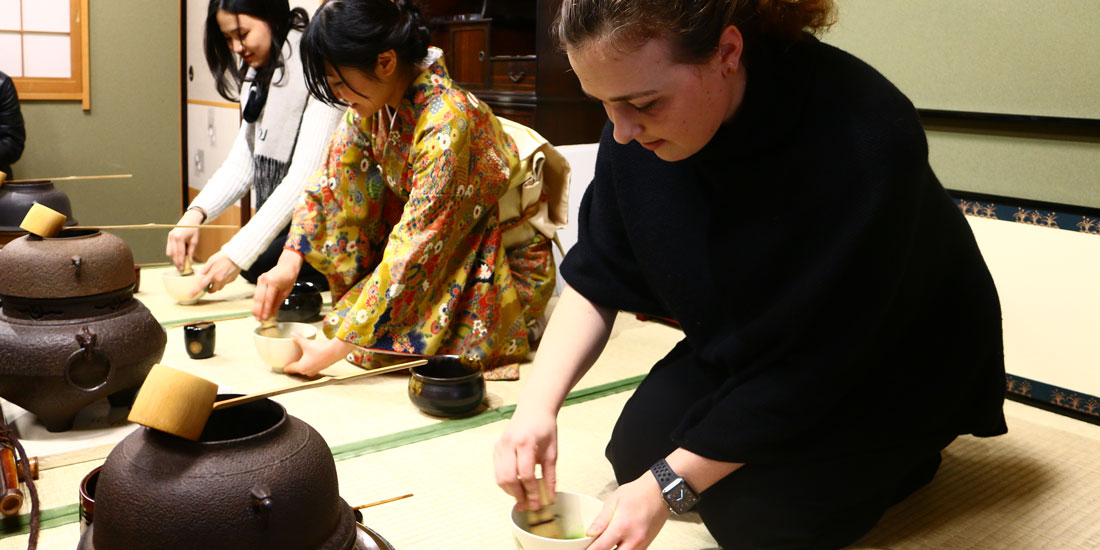 2019: Tokyo, Japan
International Business Reporting in Japan
While in Tokyo, students learned to better understand the demographic forces that are shaping economic life and society in aging industrialized nations like Japan. They stopped by the robot museum, visited Pixiv and Google and gained international and intercultural experience reporting in a country where they do not speak the language.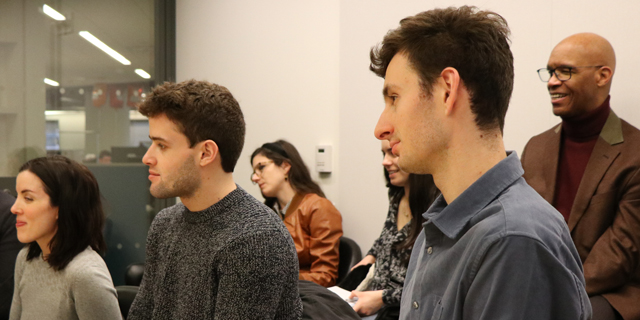 2019: New York City
Medill Explores Magazines
Students in the Magazine specialization spent the week in New York City learning from top reporters and executives at People, Sports Illustrated and Business Insider, among others. They networked with a range of alumni and experienced professionals along the way, learning how the magazine industry works.