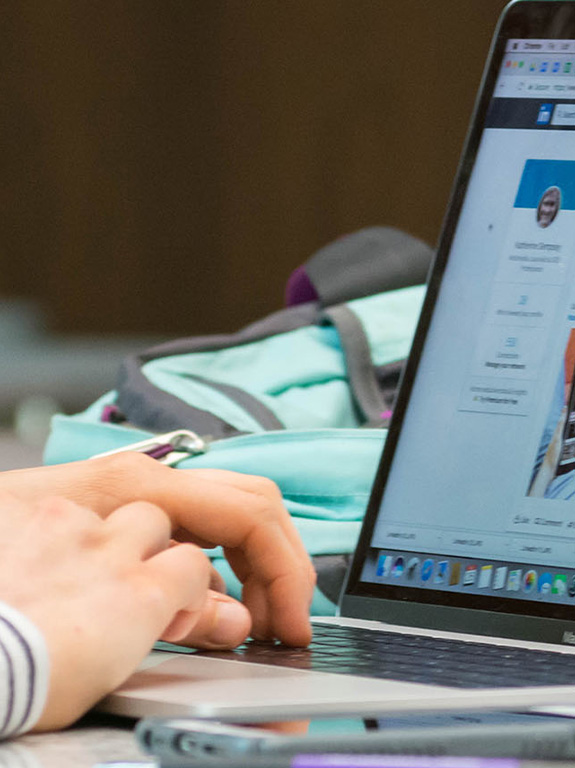 Careers
At Medill, we want to help you take your marketing communications career in the direction you want to go.
Northwestern Career Advancement (NCA) works in partnership with the Medill Career Services team, giving you access to professionals who are dedicated to assisting you with your job search. And we'll be with you as you advance your career in the future: As a Medill alumnus, you have access to Medill Career Services for life.
Here's how students often work with NCA during their time at Medill:
First year: Get a general overview of the services, workshops and other opportunities available through NCA.
Sophomore year: Have a one-on-one meeting for resume review and talk about summer internships.
Junior year: Participate in a workshop focused on top skills employers look for and how to show those skills.
Senior year: Meet frequently with NCA and Medill Career Services team to talk about job search strategies, interviewing skills and connecting with Medill's alumni.
Check out some of our resources and services.
Job postings for Medill students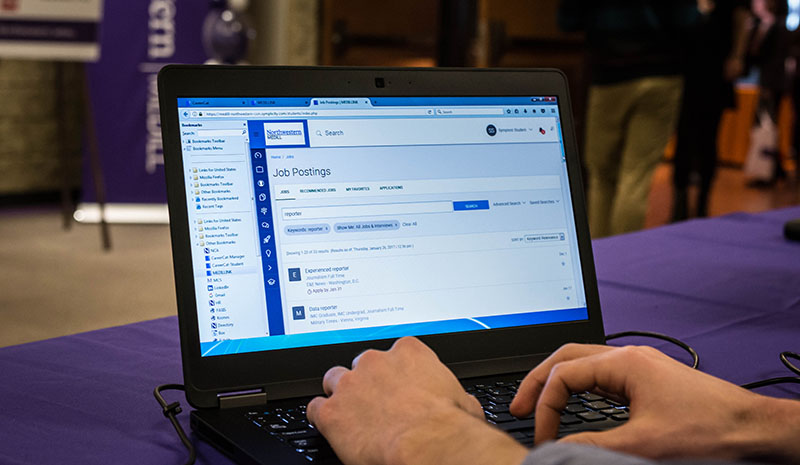 Many employers are looking to hire talented Medill students. We regularly receive job openings, and we email current postings to students. These jobs are also posted on Handshake, an online career management system. On Handshake you can:
Search for jobs, internships and fellowships
View on-campus recruiting schedules and information sessions
Find career services events and workshops
Create a profile including resume and work samples
Apply directly to jobs posted in the system
Receive notifications when new job postings are added
Connecting you to the Medill network
The Medill and Northwestern alumni networks are large and powerful. Many of these alumni hire Medill students. In addition, we have built connections with professionals and companies looking to hire top marketing communications talent. Our networking events help you connect with these alumni and professionals. To help you make the most of networking opportunities, we offer tips and resources on how to network effectively.
The Medill network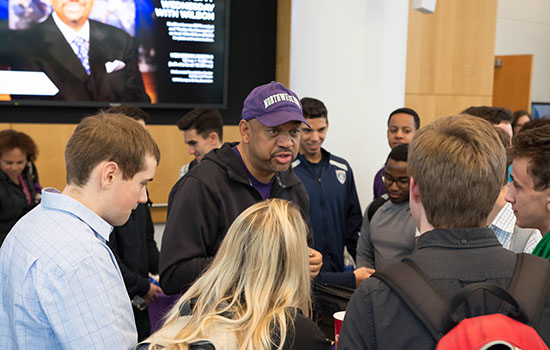 Medill and Northwestern alumni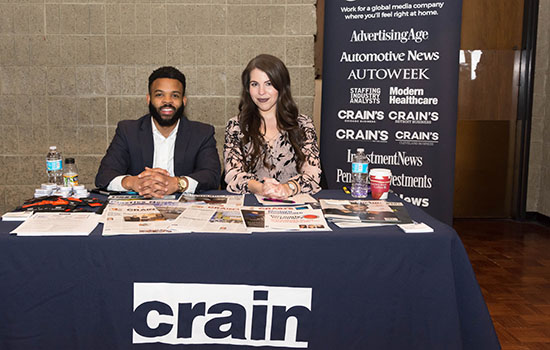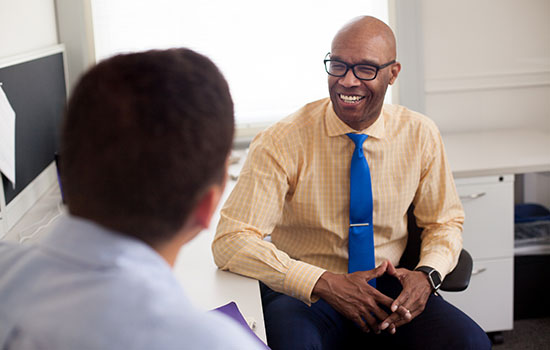 Fine tune your job search skills

Workshops
We regularly provide workshops to help you learn skills valuable to your job search. Recent workshops have addressed topics such as using LinkedIn most effectively, creating a digital portfolio, branding yourself, developing presence, writing resumes and cover letters, and negotiating job offers.
Additional career resources
International student assistance
International students have distinct employment needs and may need to take extra steps to pursue jobs outside their country of citizenship. Along with the Northwestern International Office, we help international students understand the job search process.