Immersion Quarter
Immersion Quarter is much more than an internship. During your fourth quarter in the IMC program, you combine hands-on learning with the guidance of Medill faculty to tackle a real-world problem at a company partner. You come away with significant experience to add to your resume and apply to any industry you decide to pursue after graduation.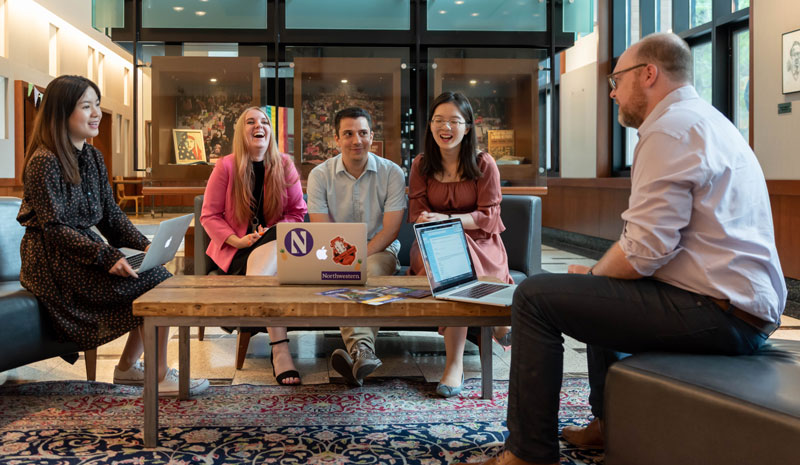 During Immersion Quarter, you work with a team of three to five IMC students on a consulting project that is of significant scope and value to the company. You tackle real-world challenges and provide solutions that make a lasting difference for business objectives.
This experience gives you an inside look into the inner workings of an organization and allows you to apply what you have learned in the first three quarters of the IMC program in a professional setting. The partner company benefits from your strategic thinking, fresh perspectives and forward-thinking ideas.
Immersion Quarter is a required part of the IMC curriculum and you earn three credits for completing it.
How immersion quarter works
One of the major advantages of IMC Immersion Quarter is that we remove the stress of having to search and interview for internships and the uncertainty of whether or not that internship will provide you with the skills you will need after graduation.
Medill does this by working with companies to design projects that meet specific learning objectives and ensure that you finish Immersion Quarter having learned and applied IMC skills that you can take to any company or industry.
We then look at your specific interests and goals and use an algorithm to match you with a company and a team of fellow students that will best help you succeed. Students with different skillsets are matched together to form holistic and strong teams.
Leadership Strategies Program
Before diving into your project, you will participate in a three-day Leadership Strategies Program. This program develops skills that help make your project more successful, including project planning and management, interpersonal communications, team-building, conflict resolution, client management and presentation skills. Teams also produce a Project Charter and a detailed Project Plan for their specific corporate assignment. In addition, students learn key networking and even personal branding tips to highlight Immersion Quarter experiences and accomplishments on LinkedIn profiles.
Once you have completed the Leadership Strategies Program, you and your team will spend the next 10 weeks solving a marketing challenge identified by company leaders. Along the way, IMC faculty will work with you during strategic checkpoints to move the project plan forward and meet the goals sponsors have set.
Throughout the quarter, you will use qualitative and quantitative data from the company to develop insights and a plan to address the project scope. At the end of the quarter, your team will present its strategic recommendations to company leaders, which often includes senior-level executives.
Some projects are in the Chicagoland area, and other projects are in different places across the country. For out-of-town projects, occasionally students relocate to that city for Immersion Quarter, or travel there for a short time. Medill's priority is always the health and safety of our students so we may make adjustments to planned travel based on guidance from Northwestern's Office of Global Safety and Security.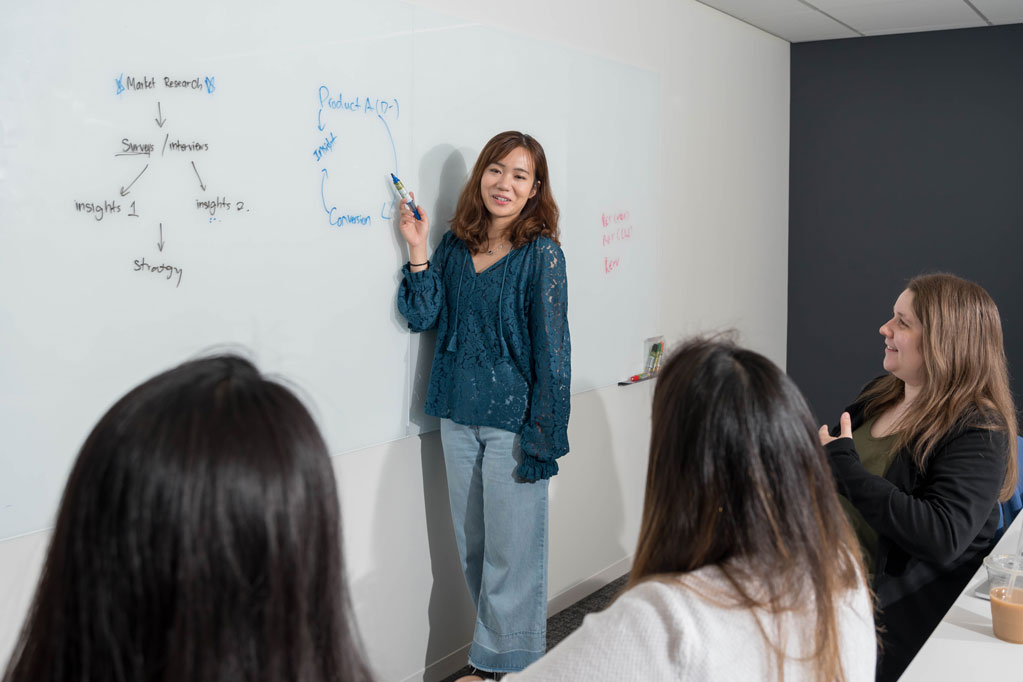 Immersion Quarter timeline
Immersion Quarter takes place in the fourth quarter of the IMC Full-Time program, and you prepare for the experience in the months leading up to it. Here's an overview of the timing: