Ketan Rambhia
Ketan Rambhia (IMC14)
Strategy Director at DDB Mudra Group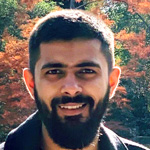 After years of studying business in Mumbai and pursuing start-up initiatives, Ketan Rambhia (IMC14) turned toward marketing and found the Northwestern Medill integrated marketing communications master's program. 
He credits IMC with providing him the connections that landed him a job at DDB Mudra Group. He soon found his niche in brand strategy and worked his way up to senior brand strategist. His work with major brands like PUMA, Lipton and Hotstar has yielded him recognition in the form of Effies, World Advertising Research Center awards and more. 
Tell us about your career path.
I started the IMC program in September 2013 as a complete blank slate with no prior knowledge in communications. My love for the advertising business was sparked by IMC faculty member Bob Scarpelli, the former chairman and chief creative officer at DDB Worldwide. I was visiting home during my break in 2014, and Bob insisted that I visit the DDB office in Mumbai. It was my first time visiting any agency, and thanks to Bob, I found my calling.
The bridge built by Bob with DDB in India helped me immensely in landing an opportunity at DDB Mudra Group (DDBMG). In five years with DDBMG, I've worked across various categories on some of India and the world's renowned brands, such as Lipton, ESPN, NBA, Hotstar, PUMA, IPL, Diageo and Spotify.
Recently, my role at DDBMG has further diversified. I am now looking into the strategy discipline for not only DDB brands but also 22feet Tribal Worldwide, DDBMG's digital agency. I will also be an active member of the new business development team for the group.

What are your main responsibilities at DDB Mudra Group?
My responsibility is to be a complete brand custodian across various stages of the marketing and communications journey. I cater to consumer research, brand strategy, content strategy, creative strategy, narrative planning and digital strategy.

How did the Medill IMC program prepare you for your job at DDB?
With no advertising experience when I started, I finished the IMC program ready to enter the advertising world. In 15 months, IMC introduced me to the holistic world of communications, helped me understand the past, present and future of the industry, ingrained the importance of consumer centricity and measurement, and created opportunities to execute lessons in the real world through projects and summer programs.

How do you apply the IMC way of thinking that uses both art and science in your job?
It all starts with consumer centricity – it's not a tool or technique, it's a way of life and it is this approach that has helped me get where I am in my career . The emphasis on the symbiotic nature of art and science in our business too plays an equally important role in excelling at work. The IMC elective courses in diverse subjects like media, creativity, measurement, sports and content—to name a few—have come in handy across various stages of my career so far.

How did the Medill IMC network help you in your job search?
In addition to Bob, current and former IMC faculty such as Marty Kohr, Judy Franks, John Greening, Vijay Viswanathan, Candy Lee and Don Schultz have all made me feel at home by guiding and offering help whenever I needed it.
What is a class or experience that sticks out in your mind and why?
Many IMC courses were valuable in my career path. Consumer Insights by Michelle Weinberger helped me become a better marketing strategist. Bob Scarpelli and John Greening, who taught branding and creative thinking courses, shared stories and anecdotes from their own work experience that are some of the best learnings of my life. 
In the Media Economics course, lessons, debates and future thinking about media from Judy Franks' famous five truths have helped me understand the evolving media landscape. Candy Lee made sports marketing rewarding for me by contextualizing it to cricket. The knowledge from her class helped me deliver broadcast campaigns for Indian Premier League.
I was also able to assist Professor Emeritus Don Schultz in his research. At the time, Don was writing a book on the Indian consumer. He gave me the opportunity to assist him on that project, which allowed me to understand classroom lessons in the Indian context.
What advice would you give to someone considering Medill IMC?
If you are passionate about the creative business in the extremely fragmented and measurable world, then this is the place to be. IMC has the knowledge, opportunities, experiences and a global network to make you a holistic marketer not just for the current times, but for times to come. It helps you understand and develop your own perspective in a way where you feel confident to share your views and hold a conversation with the most influential folks in the business.