Knight Lab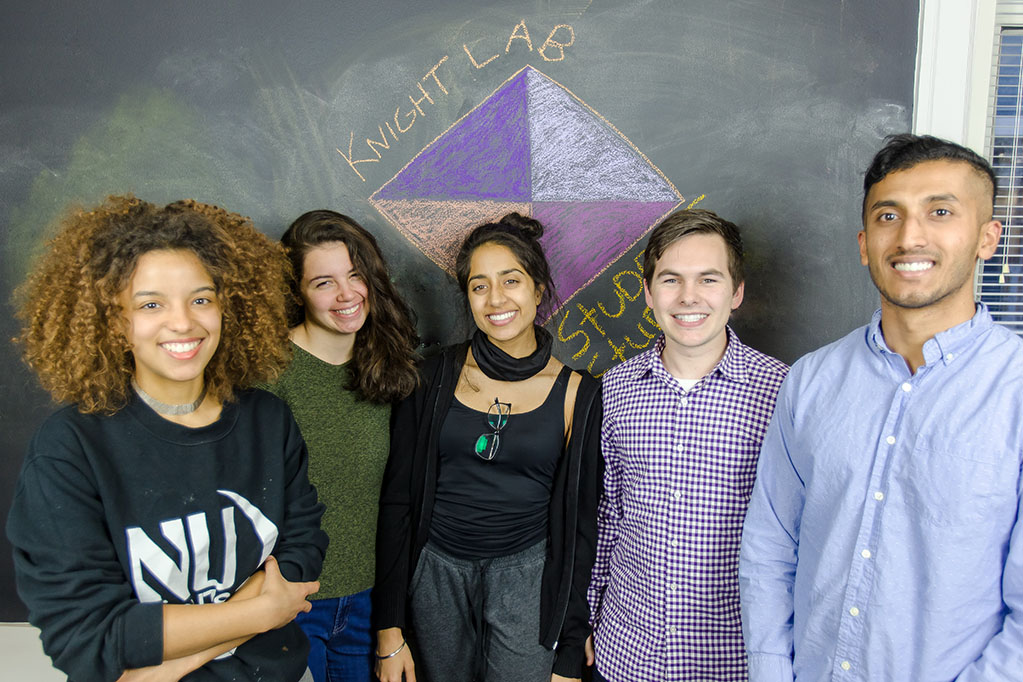 Invent the future of journalism
The Knight Lab is a community of designers, developers, students and educators working on experiments designed to push journalism into new spaces. The Lab helps prepare students for non-traditional media careers in design, product and data.
In addition to building world class tools for journalism practitioners, the Lab supports a variety of projects, classes and extracurricular events. The Lab has worked closely with professional news organizations around on the world, collaborating around the latest technologies like artificial intelligence (AI) and Web3 technologies.
The Knight Lab offers courses on topics like media design, data visualization and artificial intelligence. It also has a studio course where students join interdisciplinary teams to explore topics like news in the metaverse, the use of AI and NFTs as news subscriptions.
Knight Lab Successes
Stories told by Knight Lab tools have been viewed nearly 500 million times in dozens of languages. One of the most successful projects to come out of the lab is TimelineJS, a tool that enables any storyteller to build visually rich, interactive timelines using nothing more than a Google spreadsheet.
My experience at the Knight Lab gave me more control over an industry that is constantly changing, teaching me to think of storytelling as an exercise in design. It's so exciting for me to see current fellows find the tools to enhance their stories and expand their understanding of journalism beyond simply words on a page.Anne Li (BSJ16)

Product Manager, Voice Platforms, National Public Radio