Exclusive Opportunities
Explore the world and your passion for journalism
We believe deeply that future journalists need to learn about journalism around the world, so we offer a variety of week-long global trips, chances to work in professional media outlets abroad and quarter-long opportunities to study abroad.
In our programs, you may:
Meet top professional journalists and newsmakers
Experience reporting from Washington, D.C.
Learn about media startups in San Francisco
Meld journalism and technology in the Knight Lab
Enhance your degree with an IMC certificate or a second major
We will help you chart a customized path that lets you tap into your unique skills, explore your passions and have amazing experiences along the way.
Coast to Coast with Medill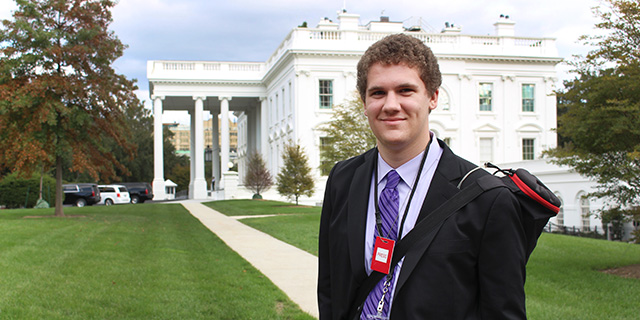 Medill on the Hill
If you have a passion for politics and policy, spend a quarter at Medill's Washington, D.C., newsroom reporting for our news service.
Learn about Medill's Washington D.C. newsroom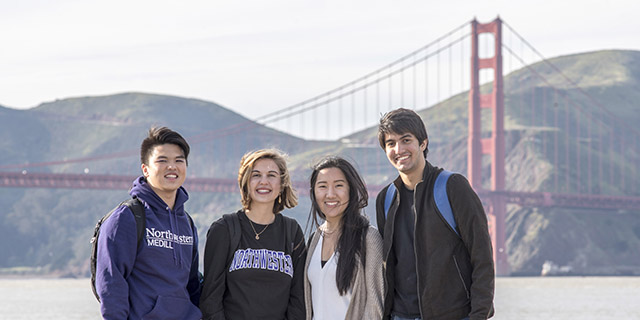 Medill in San Francisco
Spend a quarter in San Francisco's booming tech, media and startup scene, where you will be challenged to learn from and contribute to the Bay Area's entrepreneurial culture.
Learn about Medill in San Francisco
Learning on the Job
Journalism Residency
Work full time as a reporter or public relations specialist for one quarter at media outlets in the U.S. or abroad through Medill's Journalism Residency, a one-of-a-kind program.
Learn about the Journalism Residency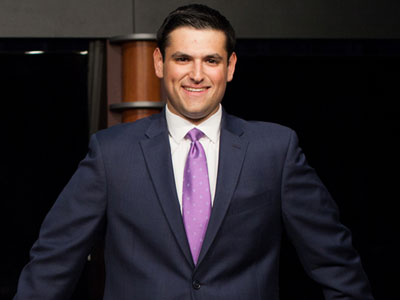 Building on Your Medill Degree